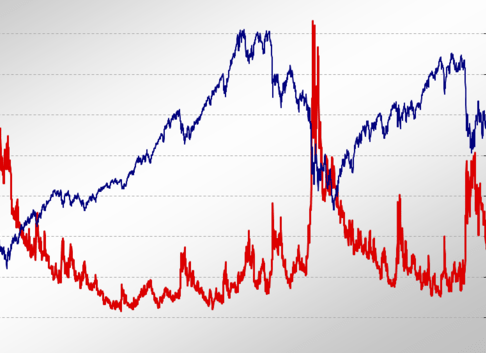 Last year's record high Bay Area real estate sales have retreated this year in part due to the volatile stock market and U.S. trade wars, reports the Mercury News. Despite low interest rates, market volatility is having an impact.
According to new data, sales of existing homes in the Bay Area's nine counties dropped 1.5 percent in July from the same time last year. In a downward trend, new and existing home sales have been dropping, year-over-year, for the past 12 months.
The Bay Area's median home price dropped by 1.2 percent to $875,000. May of 2018 marked the peak when the Bay Area median home price was $928,000.
Home price declines in Silicon Valley counties included:
Santa Clara County, where the median price for existing homes dropped 3.9 percent to $1.23 million.
San Mateo County, where the median home price dropped 2.5 percent to $1.45 million.
East Bay counties also saw a decline:
In Contra Costa County, median home prices declined 1.3 percent to $630,000.
In Alameda County, median home prices dropped 1.6 percent to $900,000.
In addition to price drops, the East Bay also saw a decline in overall sales:
In Contra Costa County, the number of sales dropped 11.6 from last year.
In Alameda County, sales dropped 6.8 percent.
Ramesh Rao, an agent with Coldwell Banker in Cupertino, said that political and economic uncertainty, such as the volatile stock market, changing immigration policies, and the recent trade wars, have caused the Bay Area's many foreign-born tech workers to get cold feet about buying. "They don't want to pull the trigger," he said. "All of these concerns are throwing a monkey wrench."
Andrew LePage, an analyst at CoreLogic, said that the Bay Area's strong job market continues to bolster the real estate market. However, he said, "Obviously, there's still a severe affordability problem in the Bay Area. Only so many people can spend over $1 million."
As the Bay Area's home prices have plateaued this year, many sellers wish they had sold their properties in 2018. This year, buyers are more circumspect. There are fewer multiple offers, now some offer have contingencies where before there were none, and there are fewer all-cash deals that close in two weeks.
Mark Wong, an agent at Compass, said that the market has simply normalized, with fewer rapid-fire offers. "Buyers have more choices," he said. "They're not in a hurry."
Another agent, Chris Isaacson with Coldwell Banker in Woodside, said the market varies by city and neighborhood. In some San Mateo towns, he said, prices and demand remain high, while in others, things have cooled down.
Will Doerlich, an agent at Realty One in San Ramon concurred, saying some East Bay markets, such as condos in Dublin, have remained strong. "There's more inventory and rates are still insanely low," he said.
Nancie Allen, an agent with Master Key in Fremont, said some homes in her area have been sitting longer, but those in the hotter neighborhoods are still selling in a "week or two."
Ramesh Rao said he's seeing the most demand in entry-level homes, while more expensive homes sit on the market longer. Rao said that buyers are behaving a little differently now. "In the past," he said, "people were looking at what sold recently and tacking on 10 percent. That doesn't work any more."
Rao said that higher end homes are seeing a bigger drop in prices. For example, homes that were listed and sold for $3 million in 2018 are going for around $2.7 million this year.
San Francisco was the only Bay Area county that saw an increase in the median home price. That number jumped 6.9 percent over last year, to a price of $1.55 million.
Get the Most from the Bay Area's Robust Housing Market
At Intempus Property Management, we've been proudly serving clients from Santa Rosa to San Francisco, San Jose, and beyond for over 12 years. We focus on providing impeccable service to our clients, and our five-star client reviews speak for themselves. So, whether you're looking to buy, sell, or rent a property, contact us. One of our friendly team members will be happy to talk with you and answer any questions you have!