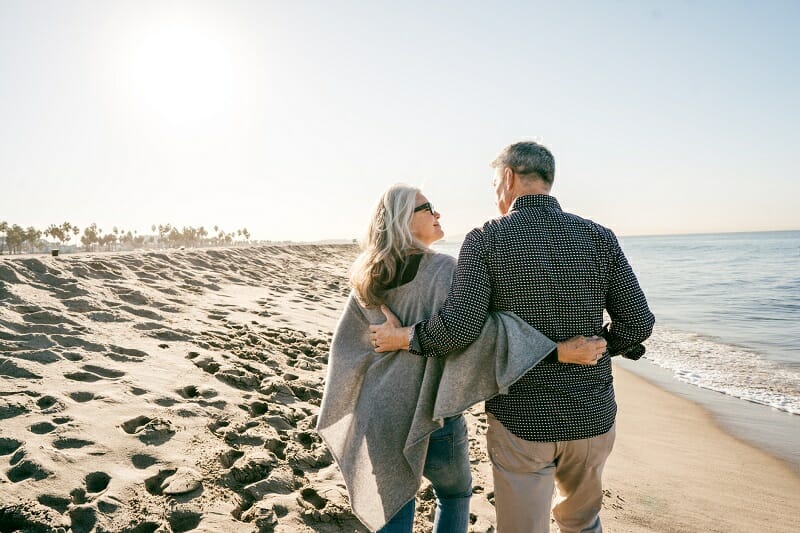 Although they're considered some of the most expensive places to live in the world, San Jose and San Francisco were ranked in the top eight of the best places to retire in the state of California, according to U.S. News. In addition, Santa Rosa, the more affordable city at the northern end of the Bay Area, came in at No. 2 after San Diego.
In the state of California, here's how U.S. News ranked the top eight cities for retirees:
San Diego

Santa Rosa

Los Angeles

San Francisco

Sacramento

Modesto

San Jose

Fresno
Plenty of Sunshine
Even though housing is expensive, other attributes make these cities especially attractive for retirees. For one, the climate is consistently good. Santa Rosa, San Francisco, and San Jose all get around 257 sunny days per year – that's almost two months more of sunshine than the national average, which is 205. 
Outdoor Recreation
There's also abundant natural beauty and things to do outside, which is ideal for retirees who have more time to enjoy the great outdoors and don't have to be stuck at the office all day. Whether it's hiking on Mt. Tam in Marin or at Spring Lake in Santa Rosa, sailing on the Bay, or golfing at Los Lago Golf Course in San Jose, these Bay Area cities have a wide variety of outdoor recreation spots for seniors to enjoy.
Access to High-Quality Healthcare
Another quality that makes San Jose, Santa Rosa, and San Francisco attractive for retirees is the easy access to top notch healthcare. The Bay Area is home to world-renowned medical centers, such as Stanford and UCSF, which is especially important as people enter their golden years.
College Towns
San Jose, San Francisco, and Santa Rosa all host colleges and universities, which means there are things going on, including the opportunity to take classes and go to conferences. College towns bring a liveliness to communities, which provides plenty of stimulation for retirees with time on their hands.
Museums and Entertainment
In addition to being college towns, these Bay Area cities are rich with museums. Whether it's the San Jose Tech Museum or the Museum of Quilts and Textiles, the Charles Schulz Museum in Santa Rosa, or in San Francisco – the De Young, SF MOMA, and the Academy of Sciences, retirees will never get bored in these towns. Plus, Santa Rosa, situated in the heart of Northern California wine country, offers plenty of opportunities for rest, relaxation, and wine tasting. With so many things to do, Bay Area retirees will not be short family and friends who want to visit.
Access to the Gig Economy
For retirees who still want or need to work, the Bay Area offers plenty of opportunities for full- and part-time jobs. This could be dog walking, online tutoring, or a host of other opportunities that these two highly populated meccas of high tech offer.
"California has long been a place where people go to create a new life," wrote the authors of the U.S. News report. "The natural wonders, including stunning ocean views, dramatic mountains, and venerable forests, will charm even the most exhausted and jaded retiree. The year-round pleasant climate and consistently sunny weather make it possible to enjoy the outdoors all year, assuming you can afford the sometimes astronomical housing prices."
Get the Most from the Bay Area's Vibrant Housing Market
At Intempus Property Management, we've been proudly serving clients throughout the greater Bay Area and Silicon Valley for over 15 years. We put our clients first, and our five-star client reviews speak for themselves. So, whether you're looking to buy, sell, or rent a property, contact us. One of our friendly team members will be happy to talk with you and answer any questions you have!