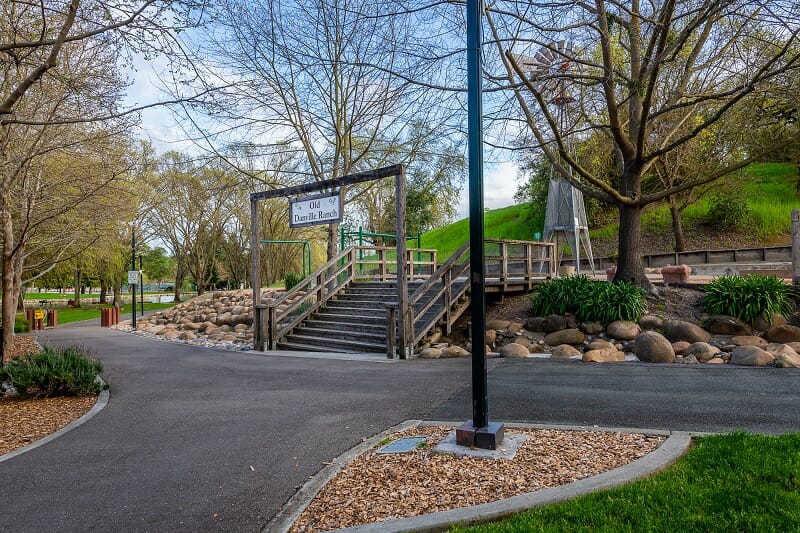 SafeWise, an online resource that focuses on public safety, has named the town of Danville as the safest city in California out of a total of 228 cities studied, reports the Mercury News.
Every year, SafeWise analyzes cities throughout the state and ranks them based on a variety of safety factors. They gather data from a number of sources, including FBI  crime reporting statistics, census data, and resident surveys.
Southern California had the majority of cities on the safest cities list, with 60 percent of the winners. However, the Bay Area's Danville got the No. 1 spot. In Danville, there were only 0.35 violent crimes reported and 7.83 property crimes per 1,000 people, which is well below California and national averages. 
California has a violent crime rate that is slightly higher than the national average – 4.51 vs. 4.49, and according to SafeWise's study, 64 percent of Californians rank crime as a serious safety concern. However, property crime is an even bigger concern because more people are affected by it. A total of 21 percent of survey respondents said they had had a personal experience with property crime in the past year, whereas 16 percent said they were involved in a violent crime.
However, crime isn't the only safety concern shared by Californians. A total of 60 percent of Californians surveyed said earthquakes are one of their biggest natural disaster fears. This was second to poor air quality. A vast majority of Californians – 72 percent – cite air quality as a major safety concerns. Undoubtedly, the wildfires that have plagued both Northern and Southern California recently will only add to the safety anxieties in the Golden State
.
Partner with the Experts in California Real Estate and Property Management
Intempus Property Management
has been helping homeowners, buyers, landlords, and tenants with their property management and real estate needs for over 15 years. As the leading San Jose property management firm, our award-winning services consistently get five-star reviews from our clients. We manage properties from the North Bay through San Francisco, the Peninsula, the South Bay, and beyond. So, whether you're looking to buy, sell, or rent a property,
contact us
. One of our friendly team members will be happy to work with you!