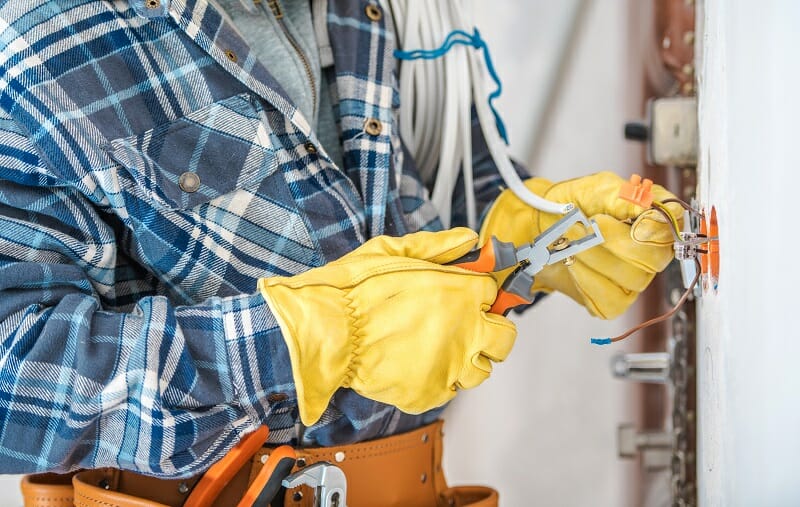 This week, Pacific Gas and Electric Co. (PG&E) began to restore power to residents and businesses around the Bay Area after mandatory mass shutoffs to avoid wildfires, reports the Mercury News. In all, 735,000 homes and businesses were impacted by the outages, which PG&E said were necessary to avoid equipment sparking out-of-control fires. The planned shutdown was the largest on record for PG&E. 
Hot, dry weather in Northern California, combined with high winds were enough for the utility to impose the mandatory blackouts. The National Weather Service had issued a red-flag fire warning for much of Northern California last week. While it's impossible to tell what could have happened, the mandatory blackouts seem to have prevented any major fires from starting in areas where the power was cut off. 
In the past two years, sparks from PG&E power lines caused devastating wildfires in Sonoma and Napa counties, as well as Paradise, CA in Butte County.
Michael Lewis, the senior vice president for electric operations at PG&E said the utility had to make a hard decision, knowing it might anger and inconvenience customers. "We faced a choice between hardship or safety, and we chose safety," he said.
The shutoffs happened in phases, starting in 21 counties, including Napa and Butte counties. 
The second phase impacted the Bay Area with the exception of San Francisco. In San Jose, 22,000 homes and businesses were affected. As were some homes in the Los Altos Hills, Woodside, and Half Moon Bay. In Oakland, 15,000 homes and businesses lost power. Parts of Fremont were also affected.
Southern California also experienced outages, with SoCal Edison shutting off power for 175,000 customers across eight counties due to unusually powerful Santa Ana winds.
San Jose Mayor Sam Liccardo tried to be cooperative with the shutoff, even though resident voiced annoyed complaints. "We are doing all we can to support residents during these shutdowns," he said, "and to support PG&E in their efforts to restore power as quickly as possible."
California Gov. Gavin Newsom was far less accommodating, calling PG&E's decision a "false choice," and blasting PG&E for failing to upgrade its network of power lines in recent years.
"This can't be, respectfully, the new normal," Newsom said to reporters at the California state emergency management office. Newsome then accused PG&E of "greed and mismanagement over the course of decades."
By Thurs., Oct. 10th, PG&E had restored power to 426,000 customers, yet another  312,000 were without power. 
PG&E spokesman Jeff Smith explained that the process of safely restoring power to residents and businesses was not an easy task. "It's not just a matter of flipping a switch," he said. "It's necessary for us to go out and inspect every single mile of line to ensure those lines are safe. If we turn power back on and a line is down, that's exactly the type of thing that can start a fire."
The utility has to check thousands of miles of power lines. To accomplish such a feat, they've had to use 45 helicopters and 6,300 ground crews.
Get the Most from Your Real Estate Investment
At
Intempus Property Management
, our goal is to help you get the most from your real estate investment while your tenants safely enjoy renting your property. We've been proudly servicing clients from Marin County to Contra Costa County, San Francisco, San Mateo, Santa Clara, and beyond for over 15 years. We're here to help you with every facet of your real estate and property management needs. So, whether you're looking to buy, sell, or rent a property,
contact us
. One of our friendly team members will be happy to talk with you!