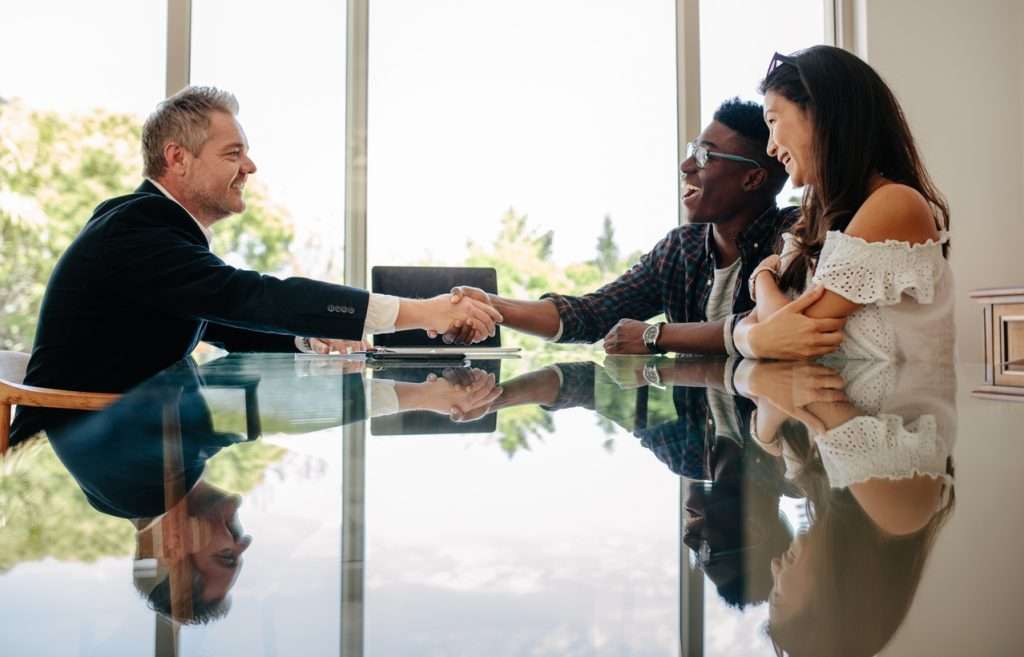 If you are renting from a private party or property management company chances are you have a binding lease agreement to make breaking a lease agreement costly. Is there a way to avoid fees? There are ways that can potentially allow you to break a lease without paying or minimizing fees. To maintain good rental history it's important to communicate with your property management or landlord. They should understand that life is unpredictable and most likely you had intentions of fulfilling the original lease terms.
Intempus Realty offers ten years and counting of expert real estate brokerage services including property management. Our job is to make rentals worry-free for all parties involved. We provide customizable services that can cater to unique needs and produce the best results. Our teams of legal professionals issue a binding lease agreement for each property. Most lease agreements are structured as an agreement to pay the total rent for the total length of the lease. The total amount due is then broken down into installments with due dates. For example, let's say you lease a property for 12 months at $1,200 per month. Your lease most likely states you agree to pay $14,400. In the event you need to cancel a lease early you may be responsible for termination fees and or the remainder of rent owed in the contract.
Need help finding a new home? Get professional help today!
6 Ways to Avoid Fees When Breaking a Lease
1 – Communicate with your property management or landlord.
No matter what the reason is for needing to break your lease early always tell your landlord or property management immediately. If you are in a hot market they may have a positive response to the news. If there is high demand for your rental you or your landlord may be able to find a higher paying tenant quickly.
The time of year may impact the consequences of terminating your lease early. During winter months it may be harder to find a new tenant versus in warmer months. Keep this in mind when you offer to leave early. If possible offer to leave during the summer or spring months.
Whether your landlord's reaction is positive or negative to the news be considerate of their goal to minimize any loss of income. The sooner you notify them that you will be leaving, the sooner an agreement can be made that benefits everyone. Even if you expect them to have a negative response it's still better to tell them as soon as you know
2 – Help find a replacement tenant.
Offering to help find a replacement tenant or connecting your landlord to interested parties can never hurt the termination process. It can show them you are willing to help minimize any loss of income. Most reputable landlords and property management companies will perform a series of background checks and screening process for new tenants. You should acknowledge this when you offer to find a replacement tenant. Typically the new tenant will need to be approved by them in order to serve as a qualified replacement.
If you or your landlord is able to obtain a replacement tenant you shouldn't be responsible for rent once they move in. Double dipping is not allowed meaning landlords are prohibited from collecting rent from the new tenant and you simultaneously.
3 – Know local real estate laws.
Real estate laws can vary from state-to-state. It's important to be familiar with the real estate laws pertaining to your rental. For example, Chicago city ordinance requires landlords to allow you to sublet penalty free. However, if you rent a property with less than seven units or a single-family home the ordinance doesn't apply. Laws can be lengthy and detailed but we encourage you to do your homework on them. Spending time to educate yourself can help protect you and produce the best outcome.
4 – Try to compromise. Be flexible.
Your landlord holds the power of deciding what fees to charge when you are contractually bound. To achieve a win-win solution one of the best things you can do is directly request the resolution that works best for you.
5 – Make sure your landlord is in compliance.
What happens if your landlord won't work with you? What if you or your landlord has tried but been unsuccessful at finding a replacement tenant? If you are losing optimism about breaking your lease fee-free, don't give up the battle just yet. When you are negotiating with your landlord be realistic. If your landlord doesn't want to work with you or cannot find a replacement tenant unpaid rent can be your responsibility.
It's time to play hardball. Each jurisdiction has a letter with landlord-tenant laws. Make sure your landlord is in compliance with these. Your landlord must also make sure your unit is habitable throughout the lease. A habitable unit is described as having properly working hot water, heat, free from infestations, etc.  Legally you are protected by the warranty of habitability. You are also protected by state and local laws. If your landlord has defaulted on performing up to these standards at anytime, let them know. If you are able to show them they are not in compliance you might have a better chance of ending your lease early without fees.
6 – Go back to where you started, the lease.
Think of your lease as a set of directions or guides. When you feel everything else has failed, go back and review your lease. Understanding your lease is part of renting properly and protecting yourself. Look for an opt out clause written in the lease. Opt out clauses can vary but the general idea is they allow you to break your lease and pay a small fee. They protect you from being responsible for all of the rent until a new tenant is found.
Working with a reputable property manager or landlord can make your renting experience better. Just as they want to obtain qualified and reliable tenants you want the same qualifications for your landlord.
Looking for a reputable property management company? Contact Intempus Realty today!