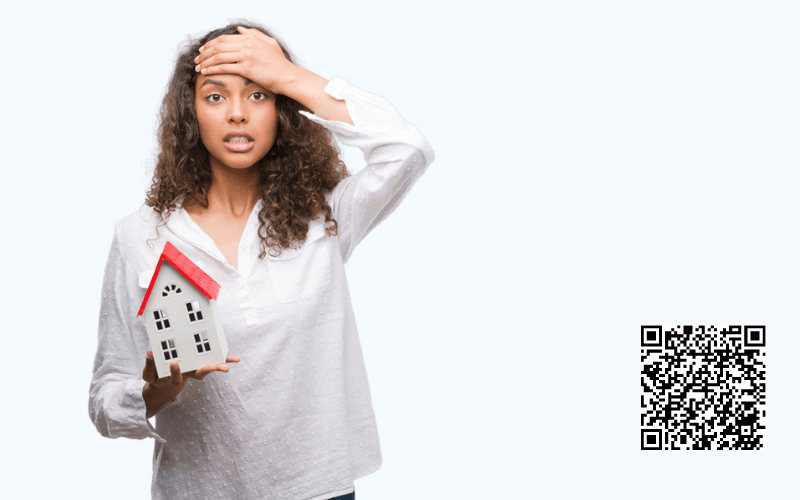 Rental property management is both an art and a science. The science is that real estate is likely one of your most valuable assets and investments are best viewed with a rational mind. However, residential properties are also people's homes, and people get emotional when it comes to their homes. So, it's important that any rental property management company you work with is skilled at both the business and the emotional aspects involved with managing a piece of property. 
Outsourcing the management of your property to a professional rental property management company is a serious decision, thus it's worth taking the time to make the best choice. This post will cover mistakes that to avoid when it comes to hiring a rental property management company, so you can save time, money, and potential headaches in the long run. 
Rental Property Management Mistake #1: Not Hiring a Local Firm
The benefit of hiring a professional rental property management company is that you don't have to be in the area to oversee your property. You can live abroad, out of state, or even across town. However, you do want your rental property manager to be local.
A local rental property manager has the benefit of being able to meet potential tenants face to face to get a feel about whether they're the right fit for your rental. In addition, they can check on your property, do inspections, and handle any other groundwork easily, such as managing local maintenance and landscaping teams.
In addition, because rental property laws vary by state, as well as by city and even neighborhood, having a professional manager who knows the area and is familiar with local laws and guidelines is essential. A local manager will also be familiar with how to price your rental based on the local market, and how to best market the property to potential tenants.
Rental Property Management Mistake #2: Not Hiring an Expert
A few states do not require rental property managers to be licensed. However, the majority of states require they have a Real Estate Broker License. Still, a few others require a Property Management License. Working with a licensed professional (even when the law doesn't require it) is important because it shows the rental property manager is serious about their profession and went through professional training before becoming a property manager. However, a license alone doesn't make a rental property manager an expert. 
Expertise is derived from experience. An expert rental property manager who will best suit your needs will be one who has experience managing your type of property, whether it's a single-family home or multi-unit apartment building. Other factors that denote expertise include how long the rental property management company has been in business and how long the company has been under the same ownership. In addition, the tenure of the firm's client relationships is also a sign of experience.
Another sign of expertise is that the management company offers a range of services, such as online bill pay, 24-hour maintenance requests, and a range of marketing services to attract the best tenants.
Rental Property Management Mistake #3: Not Doing Your Due Diligence on the Company
You may find a rental property management company online or you may get a referral from a friend or colleague. But don't stop there. Once you have the names of a few firms, do some additional research. Just as you wouldn't hire a financial advisor without knowing about their background and reputation, you don't want to hire a rental property management company without doing due diligence on their reputation first. In addition to personal and professional references, you can find a lot of information online. Things to look for include:
Independent reviews of the firm by third-party review services such as Three Best Rated

Testimonials on the property management company's website

The property owner and tenant reviews of the firm on independent sites, such as Yelp, BirdEye, and Google 

Followers, comments, and interactions on the rental property management company's social media profiles 
Rental Property Management Mistake #4: Hiring a Company that Doesn't Deliver ROI
Hiring a professional property manager takes a lot of work off of your plate, plus you benefit from economies of scale because a company that manages multiple properties day in and day out can do things more efficiently than an individual landlord can. But at the end of the day, the management company needs to deliver ROI on the fees they charge. Fees will range depending on the property, the management company itself, and services offered, but generally rental property management companies charge around 5-10% of what they collect in rent. 
When assessing the fees you'll pay for professional management, it's important to consider the opportunity costs of not hiring a professional management company and having to do everything yourself. As well, consider the risks of dealing with tenant disputes, damages to your property, and other factors that could arise which a professional management company is skilled at avoiding or handling when they come up.
The best rental property management companies will offer competitive pricing for the services they provide, and many also offer special incentives and discounts to make working with them more attractive.
Rental Property Management Mistake #5: Hiring a Rental Property Manager that Has Limited Services
One of the reasons to hire a professional team is that they can easily offer you a range of services that are more difficult to acquire and manage on your own. Look for firms that offer services for everything you might need as an owner and investor. These might include:
Financial management, including collecting rent and other bill collections, managing and returning deposits, paying maintenance and landscaping staff, invoicing, and more

Handling leases and related negotiations

Managing and scheduling maintenance and repairs

Architectural, interior design, and landscaping services

Handling tenant move-ins and move-outs

Offering convenient online services and software for both property owners and tenants

Marketing the property using state-of-the-art marketing practices, including high-quality photos, search engine optimization, social media channels, and more
Rental Property Management Mistake #6: Hiring a Rental Property Management Company that Is Not Available 24/7
Life is easy when everything is going well, but what happens when there's an emergency? The best rental property management companies will have representatives who are available when unplanned things happen, such as a toilet getting plugged up or a tree damaging a roof during a natural disaster. 
When reviewing professional management companies, look for advanced services, such as a website chat feature and 24/7 telephone maintenance requests, so you and your tenants can get help when as soon as it's needed. 
Hiring a professional rental property management company can be a big time-saver for you, and it can help to optimize the value of your investment property over the long term. Taking the time to do your due diligence first, so you find the best firm for your needs is a key to getting the most out of your investment.
Work with the Experts in Rental Property Management
Intempus Property Management has been serving satisfied rental property owners and their tenants for nearly two decades. We pride ourselves on giving property owners the highest level of services and a completely worry-free experience. And we love helping tenants find the perfect place to live. Our goal is to help you get the most from your real estate investment. So, whether you're looking to buy, sell, or rent a property, contact us. One of our team members will be happy to answer any questions you have!