At Intempus, our Hercules property management team is always keeping a close eye on the local rental market, to help better serve you in making decisions about how to operate your own rental home.
Our goal is to help you earn the highest possible ROI from your income property, and understanding the current market conditions is absolutely crucial for doing so.
We always encourage all of our clients to carefully monitor the market and to pay close attention to changes in monthly rent prices.  To help save some time, we've compiled the latest data from RentCafé reflecting the Hercules rental market, as of October 2018.
Hercules Rental Market Trends: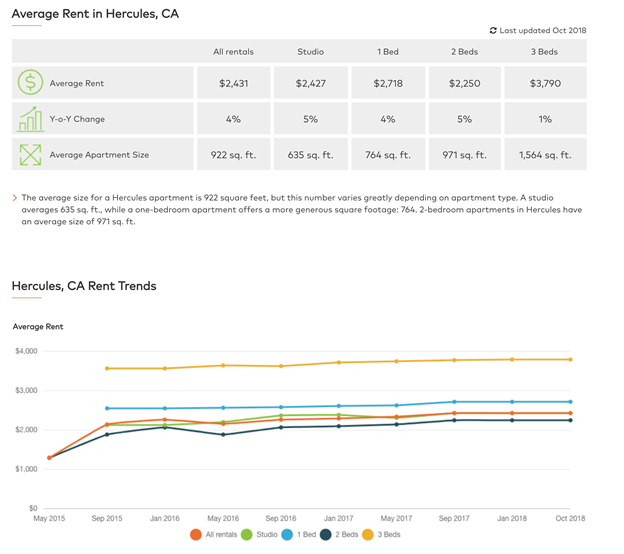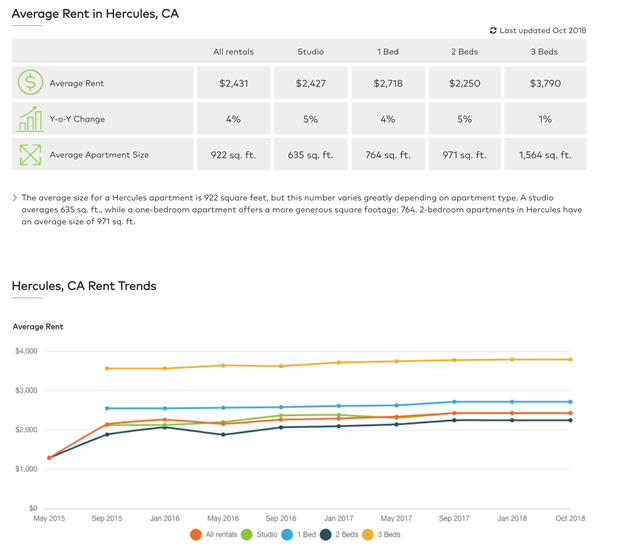 (Source: RentCafe.com)
Interestingly, average rent prices in Hercules have increased significantly more than in surrounding cities.  This is likely the result of steadily rising rent prices for studio, 1-bed, and 2-bathroom apartments.  Based on this information, we can continue to expect strong demand for rental homes in Hercules for the foreseeable future.
Trust The Top Hercules Property Management Firm With Your Rental Home
Intempus works closely with real estate investors to ease the burden of renting out property.  From screening tenants to property maintenance and rent collection, our team of professionals is here to help you make the most of your income property.
If you're interested in learning more about working with Intempus, please reach out to our friendly team today!