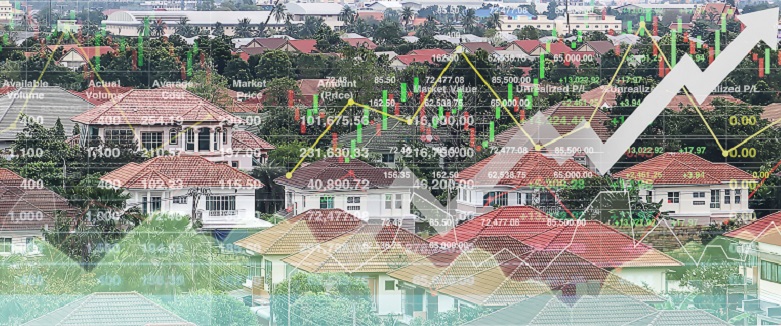 Concerns over the impact that the COVID-19 coronavirus will have on human health and the global economy caused volatility in the stock market last week, as The Dow Jones Industrial Average fell 14 percent, the S&P fell 13 percent, and U.S. Treasury bond yields dropped to record lows as traders left risky assets for safer ones, according to an article in Forbes. To allay investors' fears and to curtail an economic slowdown, the Federal Reserve lowered interest rates today, dropping the federal funds rate by 0.50 percent to a range of 1-1.25 percent. But what, if any, kind of impact will this have on the housing market?
https://www.forbes.com/sites/sarahhansen/2020/02/28/10-numbers-that-show-how-hard-coronavirus-hit-the-stock-market-this-week/#1120f28b7620
https://www.bankrate.com/banking/federal-reserve/interest-rate-decrease-winners-losers/
The Impact of the Fed Rate Cut on Mortgages
Mortgage rates are predominantly tied to the 10-year Treasury yield. However, homebuyers, real estate investors, lenders, and others looking to buy or sell real estate look at a variety of economic signals to guide their decision-making. When interest rates are low, as the Fed knows, access to money becomes less expensive, which encourages both businesses and consumers to borrow. 
Bankrate cites an example of what happened in 2018 when the Fed raised interest rates because the economy was so strong. As a result, mortgage rates also rose during that period. This increase caused investors to expect that the economy was headed for a slowdown, and even financial experts were talking about a recession in 2020. 
This concern actually impacted the yield on the 10-year Treasury bond, driving it down, which then had an impact on mortgage rates. Thus, in 2019 mortgage rates began to drop again, well before the Fed's recent announcement. Now that the Fed has confirmed a drop in interest rates, it's likely there could be an additional drop in mortgage rates. Mortgage rates are already at historical lows, but don't be surprised if they drop even more. 
For property owners who are in the position to refinance an existing mortgage, this could be a good opportunity to do so. Furthermore, if you have an adjustable-rate mortgage, you could see some benefits now. For would-be buyers or real estate investors who've been on the fence about when to jump into the market, now might be the time because you can lock in an attractively low mortgage rate. 
The Impact of the Fed Rate Cut on Home Equity Loans
When the Fed lowers rates, it immediately impacts the prime rate. Because of this, interest rates on home equity loans, or home equity lines of credit (HELOC), that are tied to the prime rate will also drop. 
If you have a HELOC, you could see your interest payments decrease. And for those looking to take out a line of credit on their homes, this could be a great opportunity to get a low-rate loan.
As you can see, the interest rate decrease can spur economic activity. If you've been thinking of remodeling your bathroom or investing in other home improvement projects, this could be a great time to take out a home equity line. This would put you in the position to hire professionals, such as designers, general contractors, plumbers, etc., who would then benefit from the extra money in their pockets, which they in turn would put into their local economies. 
https://intempuspropertymanagement.com/bathroom-remodel-cost/
While the threat of a global, flu-like pandemic is highly alarming, the silver lining of an interest rate cut could be a great opportunity for those looking to invest in real estate. 
Get the Most from the Vibrant Housing Market by Working with the Local Experts
Intempus Property Management has been serving satisfied property owners, investors, buyers, and sellers for two decades. We pride ourselves in helping property owners get the most from their real estate investment, as well as in providing them with the highest level of service and a completely worry-free experience. And we love helping tenants find the perfect place to live. So, whether you're looking to invest in, buy, sell, or rent a property, contact us. One of our friendly team members will be happy to answer any questions you have!