As your property management partners, Intempus is constantly monitoring the local Bay Area rental markets, to help keep you notified of all the latest updates affecting your investments.
Understanding current trends in the rental market and knowing how monthly rent prices have changed in previous months enables you to make informed decisions about your income property.  Our goal is to help you figure out how to maximize earnings from your rental home, while keeping the latest market demands in mind.
We always encourage our clients to routinely monitor the market for the utmost success; to help save some time, we've compiled the latest data from Zillow reflecting Berkeley's rental market, as of September 2018.
Berkeley Rental Market Trends:
Median Monthly Rent: $3,439
Rent Price Per Square Foot: $2.50
Median Monthly Rent MoM Increase:0%
Median Monthly Rent QoQ Increase: -0.10%
Median Monthly Rent YoY Increase: -1.90%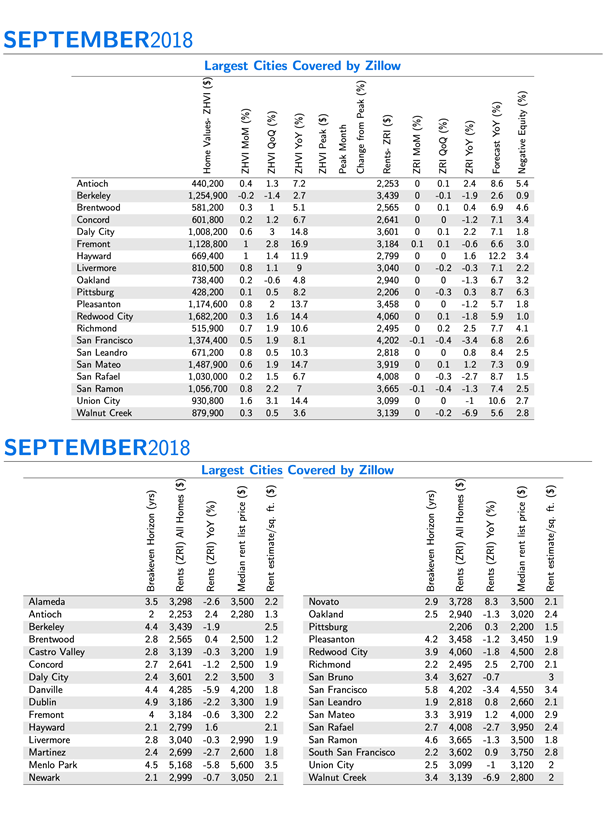 (Source: Zillow.com/research)
While median monthly rental prices have declined by 1.90% YoY, it's worth noting that Berkeley's estimated rent price per square foot is $0.10 higher than the average amount for the San Francisco metro region.  This is due to a combination of factors, including Berkeley's higher property values and the fact that demand for homes in Berkeley is still rather high.
Protect Your Rental Home With Berkeley's Top Property Management Firm
Intempus has proudly earned a reputation as one of the best names in property management, and client satisfaction is our top priority.
If you'd like to learn more about how the professionals at Intempus can help you with your Berkeley income property, please get in touch with our knowledgeable team members today!