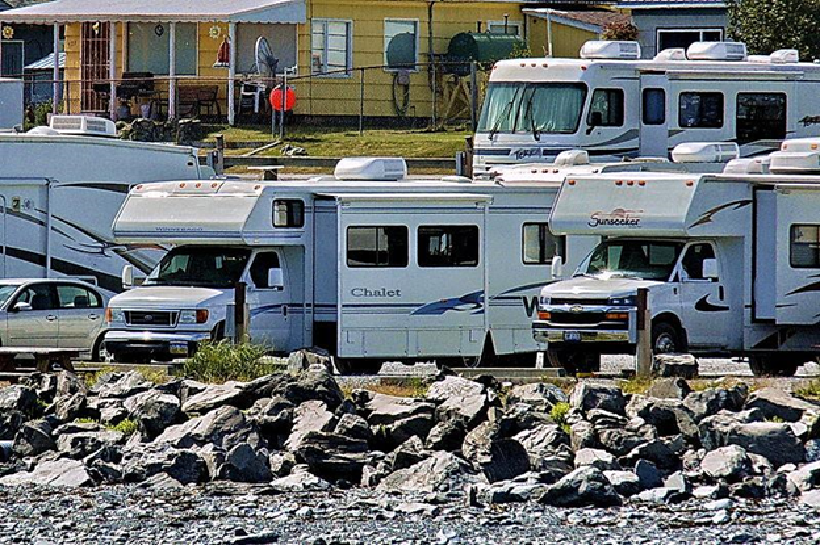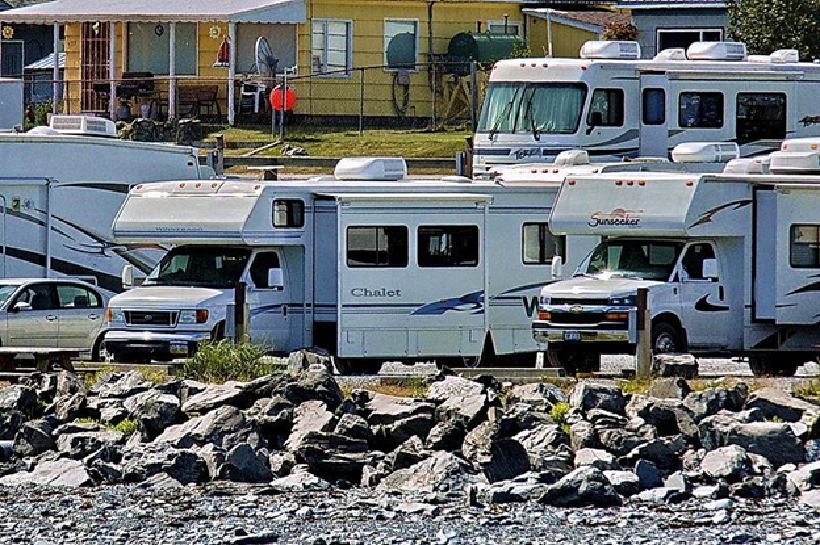 As more people in the Bay Area are resorting to living in RVs because of the lack of affordable housing, two Silicon Valley cities are taking divergent approaches to dealing with the challenge of people living in their vehicles on city treats.
The city of Palo Alto says it will not ban RVs and is looking at ways to set up safe parking lots for RVs, camper vans, and other live-in vehicles, reports the Mercury News. The city Mountain View, however, is looking at strong restrictions.
Palo Alto's City Council recently voted 5 to 1 in favor of a proposal to launch a new safe parking program on city-owned land. Councilmembers Lydia Kou and Tom DuBois drafted the proposal. The Council voted down one recommendation in the proposal, which would have asked officials to try to distinguish between low- and high-income vehicle dwellers.
In 2013, as a result of a rise of complaints about RVs and people living in their cars, Palo Alto banned car camping, said another article in the Mercury News. But the following year, the measure was repealed as a result of a decision by the U.S. Court of Appeals for the Ninth Circuit striking down a similar ban in Los Angeles.
Six miles down the road, the city council of Mountain View voted 6 to 1 in favor of banning RV dwellers. However, Mountain View Mayor Lisa Matichak dissented. To start, the council directed city staff to come up with an oversized vehicle ordinance that would ban such vehicles from parking on city streets from 2 a.m. to 6 a.m. The goal of the ordinance would be to start enforcing the nighttime ban in January 2020.
In addition, Mountain View City Council members directed city staff to include a separate stipulation in the RV parking ban ordinance that would prohibit oversized vehicles from parking around parks, driveways, and major corridors for cyclists and pedestrians, such as along Shoreline Blvd., reported the Mercury News.
The Mountain View City Council is also considering a complete ban of oversized vehicles in the Spring of 2020. This could hinge on the effectiveness of the overnight parking ban during the first few months of enforcement.
Those in favor of the RV ban say that people living in their vehicles represents a community health and safety concern. They say the RVs, block bicycle lanes and that those living in their vehicles are dumping waste into the streets.
Mountain View's police department estimates that 212 residents are currently living out of an RV or vehicle.
Advocates for RV dwellers say that housing is a basic human right and banning people who live in their vehicles criminalizes poverty.
The ACLU and the Law Foundation of Silicon Valley are in agreement. Both organizations have warned Mountain View that the proposed measure to ban RV dwellers is unconstitutional.
In a nine-page letter to the City of Mountain View, the nonprofits said the proposed ordinance will "impermissibly punish individuals for merely trying to survive and stay in their home community." In addition, the letter said the ban fails to provide equal protection to a particular class of residents, and that it "restricts freedom of association protected by the First Amendment and the right to travel protected by the U.S. and California constitutions."
Michael Trujillo, staff attorney for the Law Foundation of Silicon Valley, told the Mountain View City Council that the foundation's concerns had increased since they wrote the letter. "After reviewing the ordinance," said Trujillo, "we're actually more concerned about the effect that this would have on people with disabilities."
Furthermore, said Trujillo, an exemption for those with disabilities would require a "highly burdensome" process in which individuals would have to prove their disability. This would violate the Americans with Disabilities Act, he said.
"We're talking about taking an entire class of people and moving them to anywhere but Mountain View," said Fred Turner, a 15-year resident of Mountain View, during the city council meeting. "We're the town that hosts Google. We're one of the most innovative towns in America. If we can't figure out how to quiet generators, move trash, and manage human waste, then maybe we don't deserve the reputation that we have."
Mountain View city staff have one suggested solution to the problem. Like Palo Alto, the city is looking to faith organizations and businesses to open their parking lots to the RVs, much in the same way that Walmart does.
But the city needs more organizations and businesses to get on board. Currently, only 25 percent of the people living in their vehicles would have access to a parking spot.
Partner with Silicon Valley's Property Management Leaders
As the top San Jose property management firm, Intempus Property Management has been serving satisfied clients from Sonoma to Santa Clara counties and everywhere between for over a decade. Our clients consistently give us five-star reviews for our award-winning customer service. So, whether you're looking to buy, sell, or rent a property, contact us. One of our team members will be happy to talk with you about your real estate or property management needs.