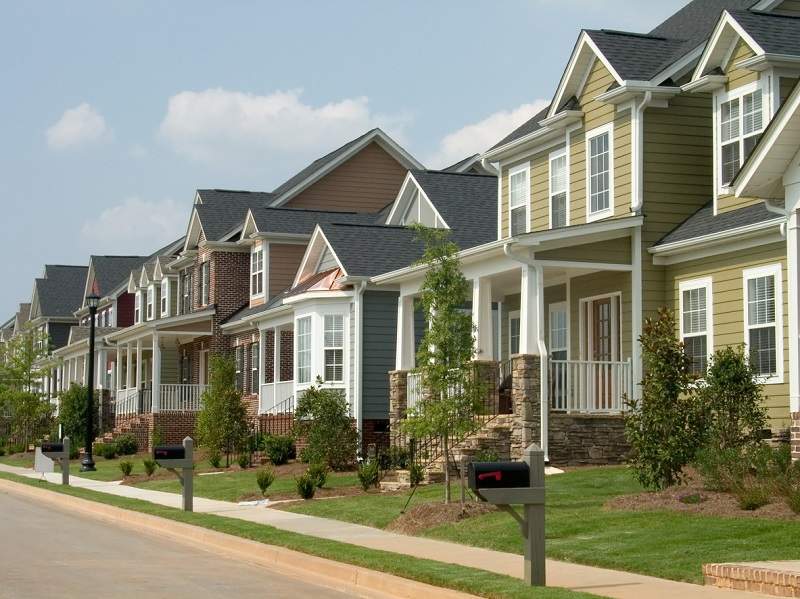 Are you thinking about renting out a property in Modesto, California? If so, it would be our pleasure to talk with you about your property management and real estate needs.
Intempus Realty is a real estate brokerage company specializing in Modesto Property Management in the San Joaquin Valley. We have a decade of experience in property management, and our local offices enable us to provide property management services of the highest quality for your Modesto investment property.
Whether you are a landlord, homeowner, or investor, we offer comprehensive property management services tailored to meet your specific needs. Local area experts, we manage 300+ family homes, condos, townhouses, and apartments. Our aim is to provide you with top-quality property management services. As we work to achieve high tenant retention and low vacancy, our hope is that you will enjoy worry-free investment property income.
As Your Modesto Property Manager, We Will:
Appraise Your Property and Assist You in Determining the Optimal Rental Rate in Your Market

Attract Highly Qualified Tenants to Your Property via Proven Marketing Strategies

Process and Manage Tenant Applications

Oversee Move-In and Move-Out

Collect Rent Payments

Initiate and Track All Annual and Safety Inspections

Supply Accounting Services

Contract and Oversee All Maintenance and Repair Services

Extend to You our Low Property Management Fee but No Management Fees are Collected when a Property is Vacant
Your Initial Modesto Rental Property Evaluation Meeting
To start out, we will meet with you at your Modesto property to discuss goals and propose an optimum rental rate. We will suggest strategies for maximizing potential monthly rental fees. For example, we may recommend certain improvements and repairs that would likely boost your return on investment (ROI). We will discuss rental policies you may want to adopt, offering pros and cons. Among the rental options you may want to consider for your lease are pet and smoking restrictions. While we are at your property, we will install a lock box, which helps us maintain your Modesto property securely.
Modesto Rental Property Marketing Services
After your property management and other necessary paperwork is completed, we will ready your property for marketing and tenant move-in. The following steps and more are taken, and we are available to show your rental property in Modesto to prospective clients every day of the week:
Ensure the property is safe and in good condition

Stage your home for showing

Take professional photos and prepare a property write-up

Engage custom-targeted marketing strategies in every available outlet

Include social media marketing, signs, flyers, e-flyers and print publications

Alert local realtors that your property is available to rent

Ensure access to high quality tenants by partnering with Ebay, Apple, Google, etc.

Provide thorough rental applications compliant with legal requirements to prospective tenants
Our Tenant Application Process for Your Modesto Rental Property
For applicants to be considered as a tenant at your property, they must complete a detailed application. We will conduct a thorough screening of each perspective tenant. We supply you with the information you need so that your decision in qualifying and selecting the best tenant is an informed one. Our screening process includes a background check, reference check, and a credit check. We will contact former employers and landlords for every applicant. Information will be presented to you once the screening process of each tenant has been completed. You will be part of the decision-making process.
We Handle Each Step involved in Move-In for Your Modesto Rental
After you have made your tenant selection, we handle and supervise the move-in process in its entirety. Your property will remain an active market listing until we have received the security deposit. This important practice helps to eliminate needless vacancies.
Our team of legal experts will provide a binding lease agreement that each tenant will sign. Terms and guidelines specific to your Modesto property may be included. At the time of signing, we will review the agreement with the tenant to ensure that they clearly understand its terms.
Once the signed agreement is in hand, we will:
Collect the first month's rent along with proof of renter's insurance

Until the deposit is received at our offices, we will continue to market the property

Acquaint the tenant with our Intempus Property Management Tenant Portal and provide a login

Perform a walkthrough and inspection of the property with the tenant and secure a signed Statement of Condition
Intempus Will Collect the Rent for Your Modesto Rental
We consider it vital to ensure that rents and payments are reliably received on time. The lease will specify due dates for payments, and we will collect them for the duration of the tenancy. Though efforts to make sure payments are made on time are a priority, we have established methods for collecting overdue payments, as well. We will make contact with the tenant about any overdue payment and make arrangements for them to be paid. Late fees are enforced. As necessary, we distribute notices to pay or quit, as well.
Conduct Annual Inspections for Your Modesto Rental Property
It is important to us that we ensure the care of your property. We provide annual inspections for the rental properties we manage. This helps with proactive monitoring of potential repair needs, code violations, safety hazards, and lease violations. Once the interior and exterior inspections of your property are complete, we provide you with a comprehensive report highlighting our findings.
Bookkeeping Services for Your Modesto Rental Property
Our claim of providing worry-free services is something you can count on! Our team of accountants at Intempus will handle the crunching of numbers so that you don't have to. Our bookkeeping services include the following:
Make required payments on your behalf, such as mortgage, insurance, and HOA dues

Document all credits and debits in detail

Provide reader-friendly monthly cash-flow statements 

Provide you with necessary documents for filing taxes

Suggest tax deductions available to you for your rental property 
Preventative Maintenance and Hotline Repair for Your Modesto Rental Property
Intempus Property Management will provide you and your tenant with a 24-hour repair hotline for any repair emergencies that may arise. 
Have a maintenance emergency? Contact our 24-hour repair hotline now.
We will also provide your Modesto property with a maintenance plan under our management. Our goal is to resolve problems rapidly and efficiently.
Our team of in-house maintenance experts will serve as your general contractor for repairs. In addition, we have a proven network of outside contractors. We give estimates for repair quickly and ensure that repairs are performed properly on the first visit. Anytime external contractors are performing the work, we expedite, supervise, and manage the repairs that are made on rental properties. 
In providing maintenance services, we also:
Prepare preliminary cost estimates

Make recommendations to maximize rental income

Secure multiple independent bids for larger projects

Contract for gardening services
We Handle the Modesto Rental Property Move-Out Process
Our property management services include managing the tenant move-out process. Performing a detailed property inspection is involved. Any damages that are discovered will be listed in a condition report created for and provided to you. 
At the move-out, after deducting any needed repair fees, the remaining amount of the security deposit is returned, if any.
Once the tenant is moved out, we will clean the property and perform any repairs or upgrades that are needed. We rekey the locks, place the property back on the market, and begin the search for your next high-quality tenant.
Living in Modesto, CA
Modesto is the largest city in Stanislaus County, California. Situated 68 miles south of Sacramento, Modesto is located in the Central Valley. Its rich agricultural history is renowned, with primary farm products such as almonds, walnuts, milk, corn silage, and chickens. A favorite Modesto venue is the Gallo Center for the Arts. Modesto headquarters California's largest wine exporter, E&J Gallo Winery.
Among the 76 parks The City of Modesto operates and maintains, spacious Freedom Park is a favorite. There's something for everyone, between the kiddie area, two basketball courts, walking path, and fields for baseball, football, and soccer.
Modesto's population of 218,464, per the 2020 census, makes it California's 19th largest city. Modesto consists of 15 neighborhoods. Many houses were built from 1900 through 1925, and there are also many mid-century homes built between 1930 and 1965.
Trust Modesto's Property Management Experts
For over 13 years Intempus Property Management has been proud to serve the Modesto rental property community. The property management services we provide are the best in the industry. We consider ourselves strategic partners who help rental property owners like you to maximize the investment potential of your Modesto property investment. To learn more about the benefits our property management services can provide to you and speak with one of our friendly team members, contact us today.