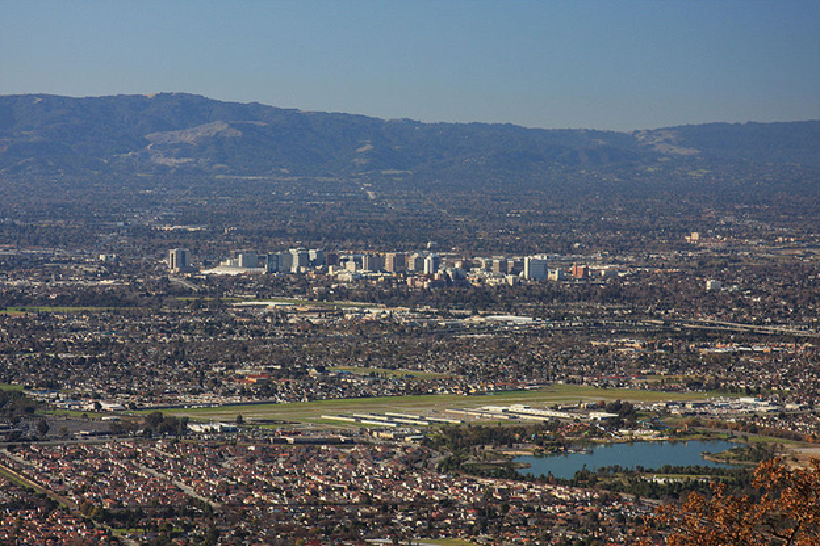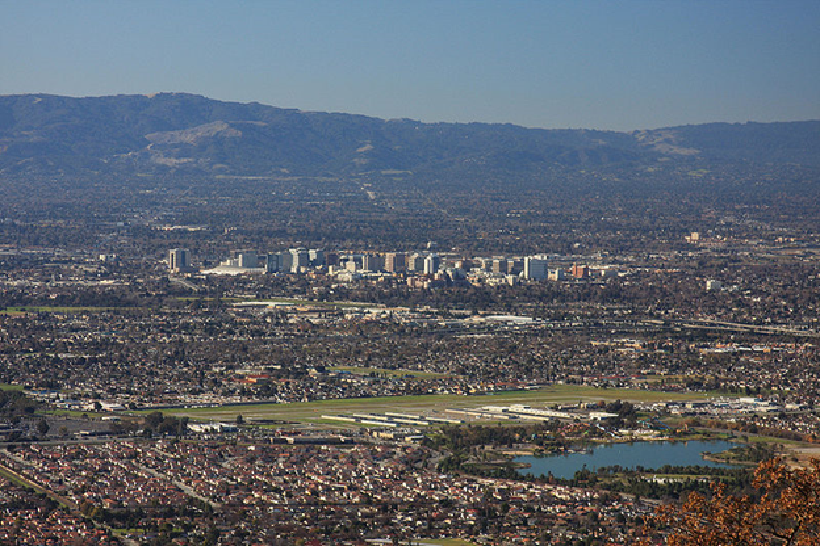 Cupertino-based Hunter Properties has plans to expand a major mixed-use office campus near San Jose' Mineta International Airport, reports the Mercury News. The Silicon Valley developer is seeking permits for the creation of two new office buildings that would total roughly 668,000 square feet.
The Coleman Highline campus is located on Coleman Avenue between Avaya Stadium and Champions Way. If the expanded development is approved, the entire complex will comprise eight buildings and will net out to 1.5 million square feet of office space housing 7,500 to 10,000 tech workers.
"We are seeing good interest in the project" from potential office tenants, said Curtis Leigh, Hunter Properties' development director. "The activity is strong enough where we want to get our permits and be ready to go" to accommodate any companies that might hunger for space at the site, he said.
One of the new office buildings in the 668,000-square-foot development proposal would be nine stories high and another would rise to eight stories, Leigh said. "By the time we get our entitlements and get a building permit, we could start construction this year," he added.
The largest tenant thus far to lease office space in the complex is Roku, which makes digital media players. The company has leased 570,000 square feet of office space in the complex. In addition, Roku has an option to be first in line to lease additional office space, depending on the company's growth requirements.
Another company to lease office space at Coleman Highline is 8×8, which signed a deal to lease 163,000 square feet. But as a fast-growing cloud services and communications technology company, 8×8 has already outgrown the size of the space, even though they haven't moved in yet. As a result, the company may end up leasing offices in a different location.
In addition to office space, the new development will have retail space and other amenities. A new Marriott hotel, to be located next to Avaya Stadium, is in the planning process. It will comprise a five-story building with at least 170 rooms.
It's estimated that one or both of the two newer office buildings will be available for occupancy sometime in 2021.
(Read the original article in the Mercury News.)
Partner with San Jose's Experts in Property Management
At Intempus Property Management, our goal is to help you get the most from the dynamic Silicon Valley and San Francisco Bay Area real estate markets. We provide a full range of real estate and property management services, along with unrivaled customer service. As the leading San Jose property management firm, we've been serving satisfied property owners from the South Bay, to the Peninsula, to San Francisco, and beyond for well over a decade. Whether you're looking to buy, sell, or rent a property, contact us. One of our friendly experts will be happy to talk with you about your real estate and property management needs.