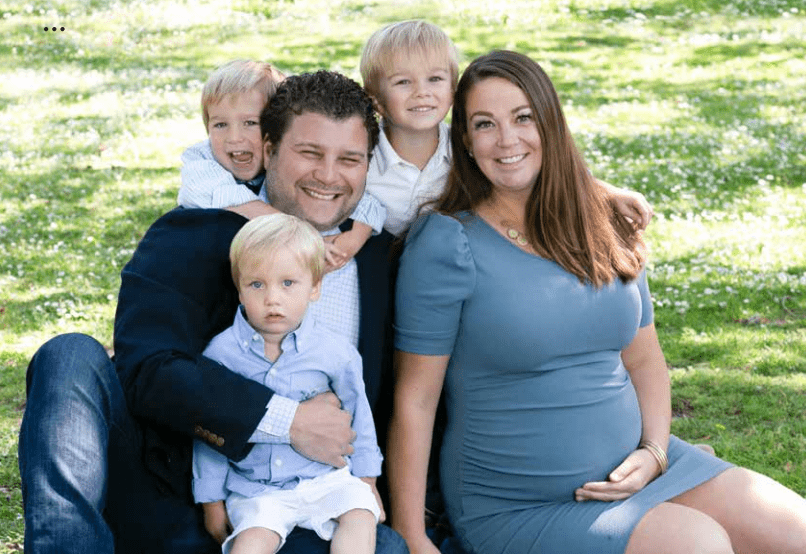 We're honored to have Intempus co-founder Eugene Korsunsky featured on the cover of the October issue of Silicon Valley Real Producers. The issue also has a great interview with Eugene in which he talks about how he, Intempus CEO Michael Khesin, and a great team of employees built the Intempus portfolio of companies.
From High Tech to Real Estate
Like many people living in the Bay Area, Eugene began his professional career working for a tech company. However, a friendship with the uncle of his future wife Samantha sparked something in him. Samantha's uncle owned some rental properties in the Santa Clara area, and Eugene used to pepper him with questions about the business.
"I would sit there, and I would literally pester him: Why would you invest? How do you calculate your returns? Why would you buy this property versus another one? I would bug him every time we saw each other. He finally got fed up with it and said, 'You know what, if I give you some of my properties to manage, will you leave me alone and stop asking so many questions? I'll pay you $500 per month.' It gave me a great opportunity to learn."
Still working in tech, Eugene began managing the properties. At the same time, he decided to go back to school and get his MBA. As his uncle-in-law predicted, managing the properties provided great ground-floor experience for Eugene, and soon he and Samantha scraped the money together to buy their first investment property, a home  near Santa Clara University.
Buy 2014, still working in high tech, Eugene had grown his property management business go 65 units. In addition, he was selling real estate, closing $12 million in sales annually.
Samantha was pregnant with the couple's first child and she and Eugene were already discussing him leaving the tech world to focus on real estate full-time, once Samantha went back to work after maternity leave.
However, Eugene recalls, the opportunity cost of delaying became all too clear when he was sitting in a meeting with his boss at the tech company.
"I was sitting in a meeting with my CEO and boss," Eugene recalls, "talking about a project that was on the verge of losing money for the tenth time. My phone was blowing up with issues on my largest transaction to date, which was a $3 million luxury home in Willow Glen. And I sat there and realized that the high tech role was going to cost me more money than it was worth."
Right after the meeting, Eugene called Samantha and they decided it was time to jump into real estate full-time.
Just a Few Years Later
Fast forward to 2018, and Eugene was managing two companies – Intempus Realty and Intempus Property Management, with over 65 employees in two states. In addition, Intempus had 1,700 units under management and a sales pipeline of roughly $75 million.
Not one to rest on his laurels, Eugene has set goals to have Intempus managing 2,000 units by 2020, in addition to 1,000 units that Eugene will manage himself by 2022.
Eugene credits the Intempus team with helping the Intempus companies reach the level of success they already have. Having a team that provides outstanding service to clients, who works smart, and has a passion for real estate has been the key to Intempus' success, says Eugene.
"Most employees here, when they wake up in the morning, are happy to come to work. That's one of my biggest accomplishments. There is a sense of energy at Intempus. People are happy here."
This esprit de corps has had a resoundingly positive effect on the company's bottom line as well. To date, Intempus' slowest year of growth was 40 percent, but most years it's been 100 percent.
"I am extremely proud and excited about where we came from and where we are today," says Eugene.
In addition to Intempus Realty and Intempus Property Management, Eugene and Michael started another company – Intempus Builders. Seeing that clients needed help getting their investment properties ready for the rental market, the duo created Intempus Builders to make it easier and more efficient for clients to get their remodeling projects done.
Silicon Valley and Beyond
While working in one of the hottest real estate markets in the world might be enough for some people, Eugene and Michael decided to look into opportunities for their property investment clients in other parts of the U.S.
Intempus Real Estate Portfolio Management is another business unit, which focuses on finding high-growth opportunities in secondary markets.
"How do we position and leverage a real estate asset to its fullest potential?" asks Eugene. "The Bay Area is a fantastic market for appreciation. But it's not the best market for cash flow. California appreciation historically has been 9 percent. That's great when you sell."
However, Eugene says opportunities in other locations can deliver cash flow and other opportunities that isn't seen in the Bay Area. At the end of the day, it's about delivering ROI for clients.
"Here [Silicon Valley], there is a lot of emotion in it… You build emotion into the acquisition. An investment property shouldn't have that emotion," Eugene says. "I've become desensitized in general. For me, it's become an asset. I'm on the extreme, but the most successful investors are going to look at the details of the deal… as opposed to getting more emotionally attached to the property."
A Booming Family Life Too
In addition to growing their real estate business, Eugene and Samantha have been busy growing their family. Along with their three young sons, the couple welcomed their fourth child, a daughter, in September . While Eugene explain there are a lot of late nights and a lot going on all the time, he wouldn't have it any other way.
Work with Silicon Valley's Real Estate and Property Management  Experts
Intempus Property Management has been proudly serving homeowners, homebuyers, landlords, and tenants with their property management and real estate needs for over a decade. As the San Francisco Bay Area's leading real estate and property management firm, Intempus consistently gets five-star reviews from our clients. We manage properties from the East Bay to the North Bay, San Francisco, the Peninsula, the South Bay, and beyond. So, whether you're looking to buy, sell, or rent a property, contact us. One of our friendly team members will be happy to work with you!