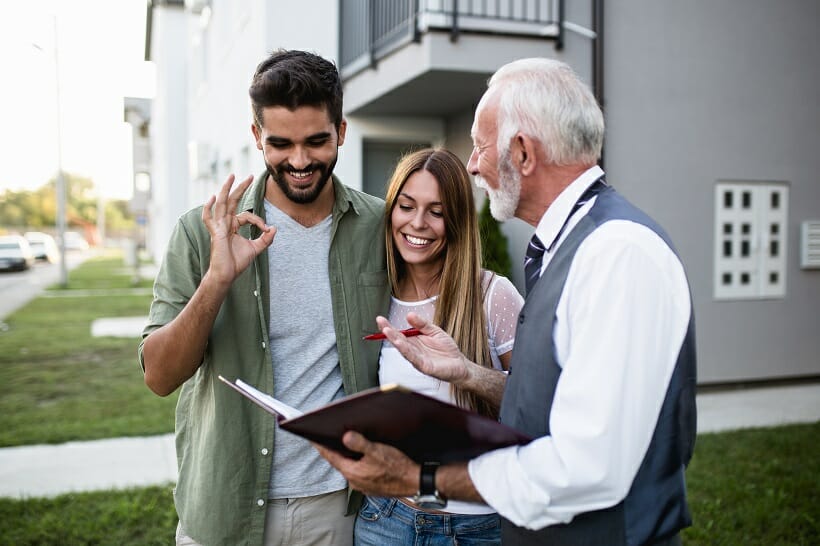 If you're looking for the best apartment property management for your condo, apartment, or other multi-family property, there are some key qualities to look for, which  the best firms have in common. Afterall, renting out an apartment, condo, or an entire apartment complex involves a different set of responsibilities and skills than renting a single-family home. 
Working with a top-rated property management company that has experience with your type of property is the best way to keep tenants happy while maximizing the ROI from our property investment. Here's a list of criteria to look for when evaluating multi-unit and other apartment property management companies.
Look for an apartment property management company that has experience managing apartments, condos, and multi-family buildings.
While almost anyone can manage a rental property and claim they're a property manager, nothing replaces experience when it comes to managing apartments in a multi-unit building or complex. Whether it's the day-to-day management of a single apartment or an entire complex, certain factors come into play that can be more complicated than managing a single-family home.
If it's a condo, there will be an HOA, with a board, members, rules, and guidelines. Or, apartments may be part of a tenancy-in-common arrangement. Either way, a property management company that has experience dealing with HOA boards, other property management companies, and local laws that govern multi-unit buildings can make a big difference in how well your rental unit is managed. Thus, when looking for an apartment property manager, be sure to look for a company that has experience managing the type of complex that your property is, or that your unit is in.
In addition to managing clients' units that are similar to yours, there are other ways to gauge whether a property management company has the relevant experience you're looking for. One way can be via independent third-party assessments and reviews. 
Independent Reviews About Apartment Property Management Experience
The organization Three Best Rated assesses businesses, including property management companies, using a detailed 50-point inspection process. Part of this independent inspection process involves assessing the company's experience in a given industry. 
The way that Three Best Rated assesses experience is by looking at attributes such as the company's years in business, ownership history, and licenses. For example, Intempus gets high scores from Three Best Rated because the firm has been under the same ownership and has been managing multiple apartments and multi-unit properties for over 15 years.
Look for an apartment property management company that can handle maintenance requests for multi-unit buildings.
Depending on the apartment building or complex, maintenance issues may be handled in a number of ways. Sometimes, it's left to the owners of the unit or building, while at other times, it's the responsibility of the HOA. An experienced multi-family apartment property management company will be familiar with working within the frameworks of how multi-unit buildings operate. 
Aside from ensuring that rent is consistently collected on time, a big part of the property manager's job is handling maintenance requests from tenants. Thus, an apartment property management company that also handles maintenance can be extremely valuable.
Looks for a multi-unit property management company with a stellar reputation. 
You can't escape a bad reputation, and this is definitely true when it comes to property management in apartment buildings. Thus, when you're evaluating companies, it's important to do your due diligence on the firm's reputation. 
Reputation can be evaluated in a few different ways. These include:
Owner and tenant testimonials

Reviews on independent, third-party sites, such as Yelp and Google

Tenant retention

Length of client relationships

Referrals from other property owners
You can find a lot of information online when researching the best apartment property managers. But if you're looking for something specific that you can't find in online reviews, it doesn't hurt to ask the prospective property manager directly for things like references and details on tenant retention.
Look for an apartment property manager that shows positive engagement with owners and tenants on social media.
As part of their analysis, Three Best Rated looks at the social media profiles of property management companies. Because social media is an easy way for tenants and owners to publicly engage with a property management firm, whether is sharing grievances or accolades, social media can reveal a lot about how the property manager is perceived and also how they handle owner and tenant relationships and emergencies.  
Comments, shares, the quality of content published, and the number of followers on social media can all reveal clues about how the apartment property management company runs their business. In general, an apartment property management company that is responsive on social media will also be responsive in other areas, and it shows they care about public perception.
Look for an apartment property manager that offers responsive and convenient services, both online and offline.
The best apartment property management companies will offer services that are geared to make things easier and more convenient for both tenants and  owners alike. 
Examples of these services might include:
Convenient online rental applications and credit checks

Online rent payment portals

24/7 phone and online maintenance requests

Website chat features

Online move-in and move-out scheduling

VIP-level services, such as house cleaning
This is where working with a property management company that specializes in apartments and multi-unit buildings can be especially beneficial. Both tenants and property owners benefit from economies of scale. The property management will have established systems in place for handling multiple units, which can bring overall costs down.
Look for an apartment property management company that offers competitive pricing with special incentives and discounts. 
Service offerings, responsiveness, and reputation are important factors to consider when looking for a property management company that handles apartments, condos, and multi-family buildings. But at the end of the day, pricing matters. A property management company may do a great job, but if their management fees are too high, it can chip away at the returns on your investment property. When evaluating apartment property managers, look for companies that offer the right blend of service with value. The best firms will offer client incentives and discounts, as well as a high return on value for the price you pay. 
Partner with the Leading Apartment Property Management Company
Intempus Property Management has been managing apartments, condos, and multi-family properties for over 15 years. We pride ourselves in offering the highest level of service to property owners while finding tenants the ideal place to live. Our goal is to help property owners get the most from their real estate investment while having a totally worry-free experience. Whether you're looking to buy, sell, or rent an apartment, condo, or multi-unit building, please contact us. One of our team members will be happy to answer any questions you have!