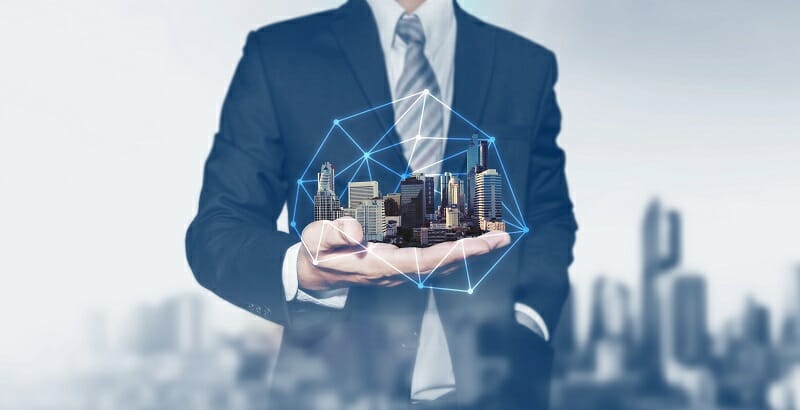 If you've ever asked yourself the question, "What's the best San Jose property management company near me?", you are not alone. Hundreds of other property owners in the San Jose area ask the same question every month. 
The Bay Area and Silicon Valley have the most competitive housing market in the U.S. and the world. Property management in San Jose is extremely competitive because San Jose is a highly populated region, with a lot of high-income earners, and a very robust real estate market.
As a San Jose property owner, you want to make the most from your real estate investment while keeping your property in impeccable shape. Working with a top notch property management company is the easiest, hassle-free way to do this.
To find the perfect property manager for your San Jose property, it's important to consider the attributes that make a great property management company. Here's a list of qualities that differentiate the best property management companies from the mediocre ones.
The property management firm has an impeccable reputation.
The review website Three Best Rated assesses businesses using a comprehensive 50-point inspection process. This detailed analysis determines the best three providers in a particular service area, such as property management. 
One of the attributes that Three Best Rated looks at in their assessment is the company's overall reputation in the market.
Three Best Rated placed San Jose-based Intempus Property Management in the top three of the best property management companies out of a pool of hundreds of other property management firms in the San Jose area based on Intempus' stellar reputation. A number of factors go into how the San Jose property management firm's reputation score is calculated. Below are a few of those factors.
The company consistently gets five-star customer reviews.
One of the criteria that goes into a firms' reputation score is customer reviews and ratings on independent, third-party sites, such as Yelp, BirdEye.com, and Google. 
Three Best Rated looks at consumer complaints and grievances, if any, as well as positive reviews. These independent, third-party reviews are an important part of the process for determining how customers view the trustworthiness of the property management firm.
In the analysis of independent customer reviews of San Jose property management companies, Three Best Rated noted that Intempus Property Management consistently get five-star reviews from clients.
One of the ways that Intempus leads the pack  in this area is the responsiveness of the Intempus team, and their willingness to solve problems. For example, one Yelp reviewer shared a story about how the Intempus Property Management team helped them when they were, the reviewer wrote, "flailing about, juggling multiple contractors, insurance, tenants, and the current management company desperately. " 
The reviewer said an Intempus team member stepped in "like a magician and just started putting things back on track; pushing things along and moving things forward as needed; he expertly handled all aspects of the highly stressful and chaotic ordeal for us.  He even went head on and tackled an issue we had with the current management we used at the time. He really went above and beyond in proving to us that he really would take care of everything for us-every detail and aspect of rental management and more."
The San Jose property management company has a strong and  positive social media presence. 
Social media is a way for businesses to interact with customers and others in a public setting. Thus, Three Best Reviews assesses social media profiles as a gauge of the business' reputation in the marketplace, as well as their client responsiveness.
Three Best Rated assessed the social media profiles of dozens of San Jose property management companies, including analyzing how often profile information is updated, how quickly the firms respond, how many followers the companies have, and what followers say about the business and its services.
When assessing the social media profiles of San Jose property management companies, Three Best Rated gave Intempus Property Management top scores for responsiveness and positive interactions with their followers and the public. 
The company has a lot of experience in the industry.
Three Best Rated also looks at companies' experience in the industries they serve. Experience factors include the company's ownership history, years in business, having relevant licenses and permits, and the full range of services the company can provide to clients.
In this category, Three Best Reviews found Intempus Property Management's over a decade of experience and under the same ownership since its inception to be a key differentiator from other firms. In addition, the fact that Intempus manages hundreds of properties in San Jose and throughout the greater Bay Area was a key factor in why the firm received top scores. 
The property management firm is available to clients when needed.
The property management firm's availability to clients is another key differentiator between top companies and lesser ones. Three Best Rated looked San Jose property management companies' operating and business hours, as well as the ways clients and tenants could get help in the case of emergencies. Three Best Rates even looks to see if the property management firm has an online chat feature on their website, so clients and tenants have a variety of ways to get help. Again, Intempus led the pack in terms of availability to help clients and tenants.
The property management firms offers a range of services. 
Another critical factor that separates the best San Jose property management firms from all the others is the range of services the company offers to property owners and tenants. 
Again, Three Best Reviews gave Intempus Property Management five-star reviews in this category. 
Some of the services that Intempus offers its clients and tenants include:
Residential and commercial property management

Online bill pay

Online maintenance requests

Online applications

High-touch customer service

Financial management, such as accounts receivable and collections, financial reporting, escrows and refinances, investment property management

Leasing

Building and appliances maintenance

Architectural and interior design services
Another area where Intempus came out on top was in client convenience and client services offered.
Client service areas where Intempus received five-star ratings include:
Location proximity within San Jose city limits

Multiple branches for easy accessibility for San Jose clients and those throughout the Bay Area

Specialization and expertise in serving property management clients

Range of standard as well as unique services offered

Responsiveness quality on the phone, so customers never feel ignored
The property management firms offers competitive pricing, with discounts and other incentives
Providing best-in-class service at a competitive price point is a rarity in any industry, especially in property management services. Again, Intempus came out top among San Jose and other Bay Area property management firms.
Intempus Property Management received five-star reviews in this area in Three Best Rated's independent assessment of San Jose property management firms. 
Areas related to pricing where Intempus stands out against the competition include:
Competitive pricing compared to other firms

Customer incentives

Customer discounts 

Great pricing relative to the high level of service provided
Are You Looking to Rent, Buy, or Sell a Property in San Jose?
As the leading San Jose property management firm, Intempus Property Management has been serving happy property owners and tenants from Sonoma County to Santa Clara County, Santa Cruz County, and beyond, for over a decade. Our goal is to help property owners get the most from their real estate investments and for tenants to find the perfect place to live. So, whether you're looking to buy, sell, or rent a property, contact us. We'll be happy to answer any questions you have and to tell you why we're the top-rated San Jose property management company. We look forward to serving you!