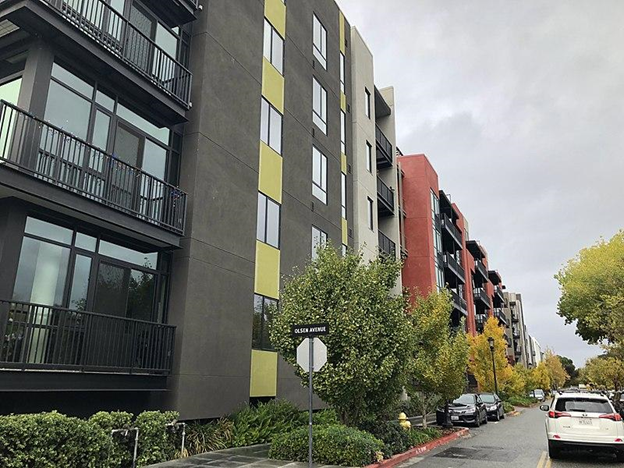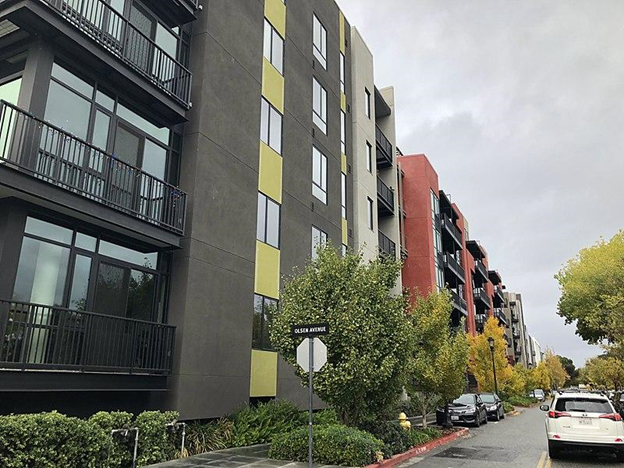 The Bay Area still leads the country when it comes to rent prices, and over the past year, they've gone up, reports the Mercury News. According to data from the rental site  HotPads, in Q2 of this year, the median rent for all apartments, including studios and multi-bedroom apartments, was $3,760 in San Jose and $3,560 in San Francisco. This is double the national median rent of $1,545.
After San Francisco and San Jose, the cities with the highest rents in the U.S. include:
The Los Angeles metro area – $2,985 per month
San Diego – $2,765
Boston – $2,450
New York – $2,400
The median rent in San Jose for Q2 of this year was 4.2 percent higher than it was at this time last year. In San Francisco and Oakland, rents increased by 3.7 percent.
But while these increases seem steep, they didn't match the rent hikes in the sunbelt. Phoenix, for example, saw an increase in the median rent of 6.9 percent, bringing it to $1,545.
However, certain pockets of the Bay Area saw even steeper rent increases than Phoenix.
San Jose is home to the majority – four out of five –  of the hottest neighborhoods in Santa Clara County in terms of rent increases over last year:
East San Jose rents increased by 8 percent
Santa Teresa rents jumped by 7.8 percent
Evergreen rents increased by 6.8 percent
North San Jose rents rose by 4.7 percent
In Oakland the hot neighborhood was Longfellow.
Rent there increased a whopping 10 percent.
In San Francisco, these were the hottest neighborhoods in terms of rent increases:
Bernal Heights – up 8.9 percent
Outer Sunset – up 6.3 percent
Inner Sunset – up 5 percent
Nob Hill – up 4.6 percent
HotPads economist Joshua Clark said that the rent increases are tied directly to the job market. Neighborhoods, like Longfellow in Oakland, that are near public transportation and that have a lively restaurant and entertainment scene have seen the biggest rent increases. New residents to these areas seem to be younger, single, and open to renting, said Clark, which has increased demand in these neighborhoods. "There's no real crack in the labor market," he said.
According to Clark, from 2016 – 2018, new high rises and other new housing development added more supply to the market. Consequently, renters could find discounts and incentives as landlords and property managers tried to entice them to live in their properties.
Fast forward to today and new housing construction is not keeping page with job growth, particularly in the tech sector. Since 2015, applications for Bay Area building permits have been slowing down. Those applications herald the start of the long construction process, so they're a key indicator of new housing supply on the horizon. As a result, Clark says, it's hard to imagine Bay Area rents coming down any time soon.
California Lawmakers Stepping In
Assemblyman David Chiu, D-San Francisco, has sponsored a bill, measure AB 1482, that aims to give renters more protection, including limiting annual rent hikes to about 10 percent on select properties and also making it more difficult to evict tenants. And while the measure has strong opposition from many property owners, the California state senate is widely supportive of it. However, last November, California voters rejected a state-wide expansion of rent control laws.
Challenges for New Housing Construction
Another factor that's hindering an increase in housing supply is a lack of construction workers, as well as high costs for land and materials. Furthermore, submitting plans and getting approval from local city councils can take three years or longer.
And for builders right now, commercial building construction is far more lucrative than housing, which has added to the labor shortage problem in new housing construction.
Work with Silicon Valley's Expert Property Management and Real Estate Team
Intempus Property Management offers a full suite of property management and real estate services. As San Jose's leading real estate and property management firm, we consistently get five-star reviews from our clients for our award-winning services.  We  have team members throughout the greater Bay Area, and we are well-versed in the character of all the communities we serve, from the North Bay to San Francisco, the Peninsula, and throughout the South Bay. So, whether you're looking to rent, buy, or sell a property, contact us. One of our friendly team members will be happy to talk with you!