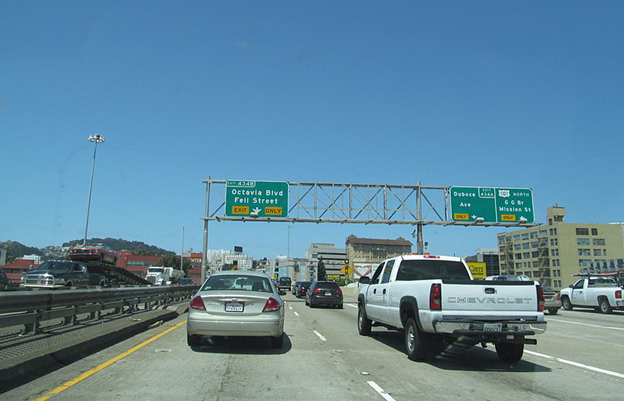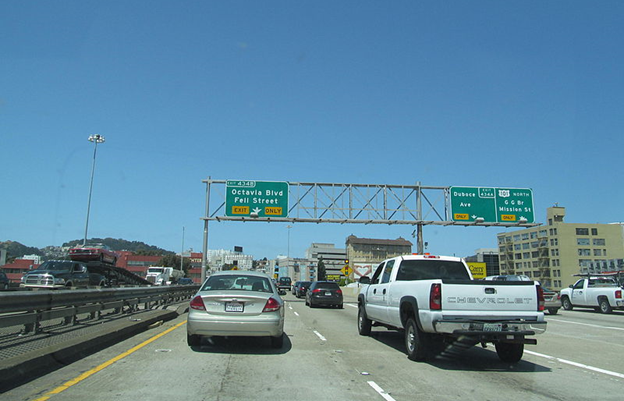 Along with expensive rent and home prices, California has another dubious distinction: It's also the most expensive state in the nation to own a car. According to data from the car repair site YourMechanic, and reported in the Mercury News, when it comes to overall car ownership and driving costs, Californians are paying more than residents in every other state.
The study by YourMechanic analyzed the following costs associated with owning a car in each state:
Gas prices
Insurance premiums
Miles driven
Cost of repairs
Vehicle property taxes
While the only category where California was actually No. 1 on cost was what we pay for gasoline, the state ranked in the top five for three out of five of the categories, making the grand sum of all costs the highest for Californians.
When it comes to gas prices, California is No. 1, at $3.94 for a gallon of regular. Hawaii came in second at $3.66 per gallon. Louisianians pay the least for gas – $2.39 per gallon – almost 40 percent less than Californians.
When it comes to insurance premiums, California came in at No. 5 on the list of most expensive places to have car insurance. Michigan was No. 1, with an average premium of $2,611 per year, while Californian pay $1,846. Residents of Maine pay the lowest in auto insurance premiums, at $845 per year.
One area where California was not high on the list was in the overall miles driven per year per person. California drivers came in at No. 31, with 14,435 miles driven per year. Probably because the state is so spread out, residents of Wyoming drive the most, at 21,821 miles annually. But despite being the largest state in the country by square mileage, in Alaska, residents drive the least, at 9,915 miles per year.
Possibly because Californians don't drive a lot compared to other Americans, we don't pay the most for car repairs either. But the state is still No. 4 on the list. Georgia is No. 1k, with Georgians paying, on average, $395 per repair cost. By comparison, Californians pay $385. Residents of Michigan pay the least for car repairs, at $333 per average repair.
When it comes to vehicle property taxes, Californians are not paying a lot compared to other states. The vehicle property tax rate here is 0.65 percent of the value of the vehicle. This brought the Golden State in at No. 25 on the list. Rhode Island has the highest vehicle property taxes at 4.40 percent, followed by Virigina at 4.05 percent. Twenty-three states don't charge any vehicle property taxes at all, including Texas, Florida, New York, Pennsylvania, and others.
In another data set, provided by U.S. News, California was still No. 1 for the cost of owning a car, at least in the first year of ownership.
The cost breakdown from U.S. News for Californians is as follows:
Total cost in the first year of ownership: $22,933
Sales tax: $3,500
Annual car insurance premium: $1,518
Annual gas expenses: $2,984
Annual car maintenance and repair costs: $385
By comparison, in New Hampshire, which was the cheapest place to own a car in the first year, the total cost was $18,007.
California's car ownership expenses coupled with the high cost of housing certainly don't seem to be deterring people from living in the nation's most populous state.
Get the Best Housing and Real Estate ROI by Partnering with the Experts
Intempus Property Management has been helping homeowners, buyers, landlords, and tenants with their property management and real estate needs for over a decade. As the leading San Jose property management firm, our award-winning services consistently get five-star reviews from our clients. We manage properties from the North Bay through San Francisco, the Peninsula, and throughout the South Bay. So, whether you're looking to buy, sell, or rent a property, contact us. One of our friendly team members will be happy to work with you!