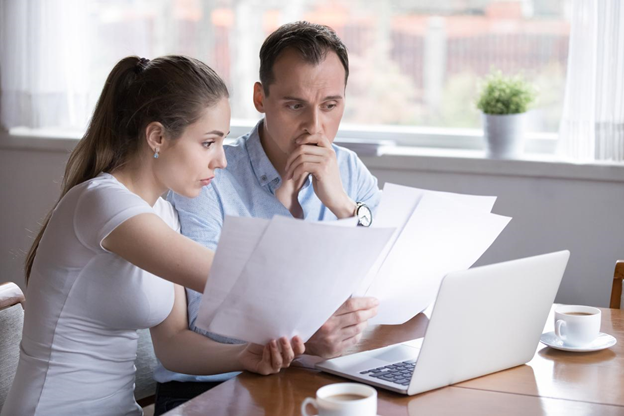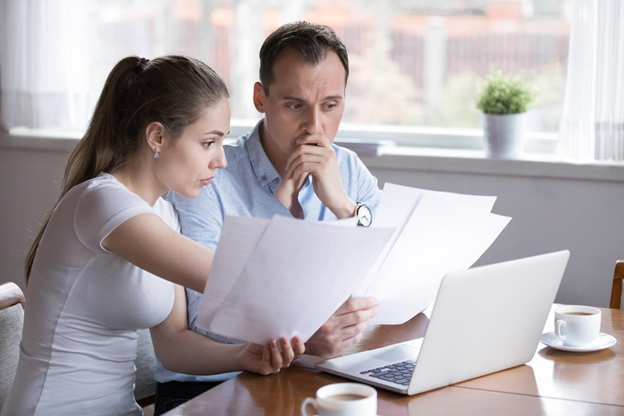 Like homebuyers who experience buyer's remorse, renters can experience renter's regrets. In fact, according the CNBC, 38 percent of renters don't like the size of their place, with 33 percent wishing they'd gotten something larger and 5 percent wishing they'd gotten something smaller. And 14 percent wish they had gotten more information on their new place before they decided to rent it.
But the good thing about renting is that you can always move when your lease it up. (Though, in the Silicon Valley and the greater Bay Area, finding a new place can be challenging!) To avoid future hassles, it's always better to make the right decision in the first place. In this post, we share some common things that renters regret, so you can hopefully avoid them before deciding to rent a new place.
Not exploring the neighborhood.
The neighborhood you live in is an extension of your home. A bad neighborhood can make even the most beautiful apartment a nightmare to live in, while a wonderful neighborhood can make an ugly apartment a joy.
It's a good idea to make a list of the things you want in a neighborhood, such as fun neighbors, quiet neighbors, good schools, access to a park, easy access to public transportation, or walking distance to a grocery store or café. From this list, you can then decide on your non-negotiables – those things you cannot live without. This will make your search more efficient and increase the odds that your happy in your new place.
Not accurately assessing all costs ahead of time.
Your monthly rent will just be one of your expenses. If you're moving to save money, be sure to amortize all of the costs associated with your move to make sure you'll truly be saving money. In addition, ask your prospective landlord if they can provide estimates on the costs for utilities. Buildings vary in how energy and water efficient they are, so a one bedroom apartment in one location may have a very different utility bill than one in another location. Get information on the costs for trash and recycling pickups for the new location as well. It's also a good idea to find out if there's a cost to transferring your internet and cable service.
A rule of thumb is that your rent shouldn't be more than 30 percent of your take home pay. While that figure doesn't always apply in the Bay Area, if your rent is much higher than that percentage, know that you'll most likely be cutting expenses in other areas.
Focusing on one aspect of the new place but overlooking other important details.
Another useful list to create is the must-have features for your new place. You may be zeroing in on a couple of key aspects, such as a nice kitchen and a backyard, but you don't want to miss other critical elements, such as a dishwasher or reliable internet service. Writing down your laundry list of wants and then prioritizing them by need is a good way to avoid missing something important. Consider everything from good water pressure to adequate sunlight, a microwave, a bathtub. etc. By doing this, you'll get a sense of what really matters to you and what you can live without.
Not being clear about the amenities that really matter and the costs.
What some rentals consider amenities could be must-haves on your list. For example, a neighborhood may seem like it has plenty of street parking during the week, but it turns out that on evenings and weekends, parking is impossible. If you absolutely need a guaranteed parking spot, put that on your list of must-haves. The same goes for an in-unit laundry facility, access to a gym, or even a doorman who will sign for packages. If you decide on a place that does offer a lot of amenities, be sure to understand what additional costs if any are associated with them.
Not estimating commute times and costs.
When it comes to commuting to work, especially in places like Silicon Valley and the Bay Area, distance is less a factor than actual time spent commuting. So, whether you drive to work, take public transportation, or a combination of the two, it's important to get a clear sense of what your commute will cost you in time and money. Taking BART or Caltrain and paying for tolls, gas, and parking all add up. So does the time spent commuting as you sit in your car or wait for your connection. Commuting affects your quality of life, so it's important to factor that aspect into where you decide to live.
Agreeing to an unfavorable lease length.
While the standard lease length is one month, some landlords offer longer terms or shorter terms. If you want a month-to-month lease from the start and you find one, that's great. But if you don't want to move again anytime soon, ask the landlord why they're only offering a month-to-month lease. In addition, be wary of leases that are longer than one year, especially if your job could change or other factors could occur where you'd want to move.
Not thoroughly reading through the lease.
Leases are not the most entertaining read, but you should still take the time to thoroughly read through the rental agreement you're about to sign. It's a legal contract and you owe it to yourself to protect yourself. If you have any questions about the lease or would like to make changes, ask the landlord or property management company. Reputable landlords and property management companies will welcome your questions and suggestions.
Not recording existing damage before you move in.
Moving is hectic, so, it's easy to forget an important part of moving into a new place, and that's assessing any damage before you move in. It's a good idea to take photos and even videos of any damage to fixtures, appliances, paint, flooring, etc. before you move in. Then email them to your landlord immediately so you have documentation with a time stamp.
Not having renter's insurance or enough insurance.
Renter's insurance is generally cost-effective and it can be a savior if unforeseen things happen, such as theft or damage that you inadvertently cause to your rental. In fact, renter's insurance is so important that in some cases the landlord or property management company will require that you have it to move in.
Renting a place even though you don't like the landlord or property management company.
A reputable property management company and a nice landlord can make a big difference in how much you enjoy living where you live. Also, responsiveness is very important. If things break, you want to know they'll get fixed in a prompt manner and by reputable service people. While online reviews can at times be unreliable, if you see a pattern of multiple negative reviews of a property management company or landlord, you should look elsewhere for a place to live. In addition, a property owner that works with a quality property management company is emblematic of an owner that cares about their property and wants it to be managed and maintained by professionals.
Work with the Bay Area's Leading Property Management Company
Intempus Property Management has been the Bay Area and Silicon Valley's leading property management company and real estate firm for over a decade. We manage properties from the North Bay, through San Francisco, the Peninsula, and throughout the South Bay. As the leading San Jose property management firm, our award-winning services consistently get five-star reviews from our clients. We're here to help you with all facets of your rental, property management, or real estate needs. So, whether you're looking to rent, buy, or sell a property, contact us. One of our friendly team members will be happy to talk with you!