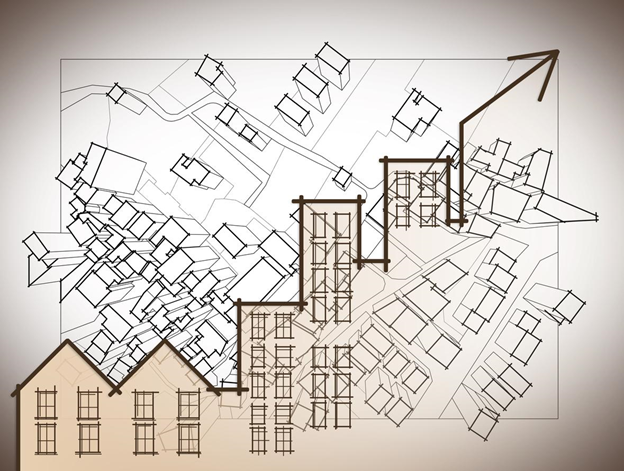 Earlier this year, Freddie Mac predicted that the average 30-year mortgage rate for 2019 would be 4.7 percent, reports Yahoo! Finance. Though the mortgage giant just reduced that forecast to 4.6 percent, making it the same as it was in 2018. However, predictions from leading housing authorities say we should expect rates to rise again this year.
Last November, mortgage rates peaked at 4.9 percent, according to FreddieMac.com, which was the highest they'd been since February 2011, when they hit 5.05 percent. But since November 2018, they've been steadily declining.
The decreasing rates have inspired more potential buyers to get off the sidelines, as mortgage applications and refinance activity saw an uptick over the past month resulting from the steadily decreasing rates.
Mortgage rates have been on the decrease since the Federal Reserve has been sending signals that it's not in a hurry to raise interest rates again.
While it's impossible to predict precisely in which direction mortgage rates will go next, a number of leading housing authorities have made predictions on where they think mortgage rates will go next. And after a steady decline, all expect there to be an increase as the year draws to a close.
The housing blog Mortgage Reports compiled the predictions from some of the leading housing authorities in the nation to gauge whether there's a general trend agreed to by all.
Here are the 2019 mortgage rate predictions for each:
Fannie Mae: 4.8%
Freddie Mac: 5.1%
Mortgage Bankers Association (MBA): 5.1%
National Association of Home Builders (NAHB): 5.2%
National Association of Realtors (NAR): 5.3%
com: 5.5%
The average of all of these sources is 5.2 percent.
According to Paul Bishop, NAR's VP of research, "We're anticipating that the economy will continue to grow throughout 2019. Also, we expect that the Fed will continue to raise interest rates," he told the Mortgage Reports. "While the Fed doesn't control mortgage rates, it's a signal to the rest of the markets that the Federal Reserve thinks the economy is strong. The financial markets will take their cue from that. So we anticipate that rates will trend up through 2019 and into 2020."
"The potential buyer who's thinking if now is the right time to buy needs to do the math and determine what the impact of potential rising rates would be on their payment," added Bishop.
Freddie Mac sees interest rates rising to 5.1 percent this year. And while many economists are predicting a slowdown in the economy in 2020, currently Freddie Mac is predicting that mortgage rates will rise to 5.6 percent in 2020, signaling that they're bullish on the economy.
Of all the housing authorities, Realtor.com had the highest mortgage rate prediction for 2019, at 5.5 percent. Danielle Hale, Realtor.com's chief economist, said his organization sees the economy continuing to stay strong, resulting in a continued increase in rates. "As the economy continues to prove resilient, mortgage rates are expected to continue their upward march," he said.
In the competitive Bay Area real estate market, where it can take many months to find the right home and have an offer accepted, for many buyers, sometimes it's a matter of just getting into the market vs. timing it for optimal rates.
Optimize Your Real Estate Opportunities by Partnering with the Local Experts
Intempus Property Management helps homeowners, buyers, landlords, and tenants to maximize all of their opportunities in the Bay Area's dynamic housing market. As the leading San Jose property management firm, our award-winning services consistently get five-star reviews from our clients. So, whether you're looking to buy, sell, or rent a property, contact us. One of our friendly team members will be happy to talk with you!