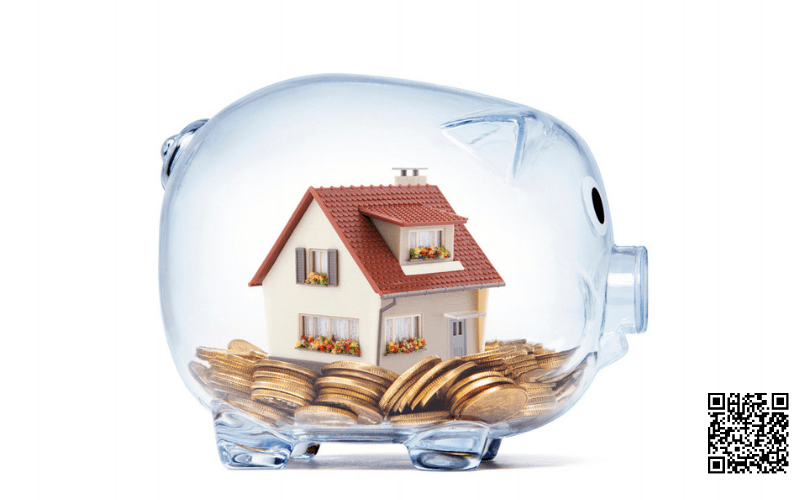 As a professional property management company, Intempus Property Management does everything we can to take the weight of being a landlord off of our clients' shoulders. We also recognize that as the owner of a property, you want to ensure you get the most from your real estate investment. Here are some tips we've gathered from our own experience and from fellow experts on ways you can save time and make more money as a landlord.
Use standard paint colors, faucets, lighting fixtures, and other features in all of your units.
We suggest keeping paint and ceiling colors uniform in every room and in all of your units to save yourself time and money in the long run. A light, consistent paint color will also give your rental property a uniformly clean look. While some people might think white walls are boring, fresh white paint will make every room look larger and cleaner than any other color will.
In addition, having standard features, like doorknobs, lighting fixtures, faucets, bathroom tile, etc. will make it easier and generally less expensive when it comes time to repair or replace items. And as is the case with a consistent paint color, consistent hardware, lighting, and other features will give your rental a "pulled-together" uniform look that will appeal to the most potential tenants.
Keep track of the paint colors you use.
Keeping track of the brand of paint, the color number, and the name of the color for every room in your rental property, plus for trims and outdoor paint, can save you a lot of time and hassle over the long run.
Over time, cans of paint can dry up and get rusty, so just because you have some paint left over after the last paint job, doesn't mean you will have paint available when it's time to touch things up. In addition, you don't want to rely on the person at the paint store to legibly write the name or color code on the paint can.
Ideas for keeping track of the brand, color name, and color code of your paint (and other features in your unit, like doorknobs, etc.) include:
Keeping the paint color card in a file with your other rental information
Tracking it in an Excel or Google spreadsheet
Taking a photo with your phone of the color card and emailing it to yourself
Or, Brandon Turner of the blog Bigger Pockets suggests adding paint colors to the lease for each unit, so you have the most up to date information for the rental.
Leave an extra pint of paint in the unit.
In addition to keeping track of the paint colors you use, consider leaving extra pints of paint in your rental unit. Responsible tenants will want to spackle nail holes and touch up paint before they move out so they can increase the odds of getting their deposit back.
Landscape around your property.
Landscaping is an investment that can add curb appeal to your property immediately. And unlike décor, it never goes out of style. You only have one chance to make a first impression, and having attracting plants around your property can be that initial feature that wins over your prospective tenants, even from the photo they first see online.
Landscaping with native plants can be the easiest and least expensive option for the long term. You can learn more about the benefits of landscaping with native plants in our blog post about this topic.
Pay attention to lighting.
Like landscaping, lighting has both a conscious and subconscious effect on people, so it's important to get your lighting right, both indoors and outside.
Dimmers can give your tenants the flexibility to set lighting according to their own preferences, and they make your lighting look up to date and modern. In addition, bright lighting can give a room a cheerier feel, as well as make it look larger. Today, there are affordable LED light bulbs that last longer, while generating less heat than incandescent bulbs.
Outdoor lighting is important for both security and safety concerns. Always make sure that porch lights work, as well as other outdoor lighting that helps keep your tenants and property safe. In addition, adding lighting for aesthetic reasons, like spotlights on trees and signage, as well as lighting on pathways can add a welcoming ambiance to your property.
Apply no-slip strips on stairs and the tub and shower.
If you have wooden steps in your rental unit or other types of slippery flooring, be sure to add no-slip strips. You can find a variety of types online, including clear, textured plastic strips or no-slip carpet mats. In addition, make sure showers and bathtubs have no-slip strips.
Consider providing extra batteries for smoke detectors.
We've all heard that annoying chirp when a smoke detector's battery runs out of energy. The last thing you want your tenant to do is to remove the old battery to stop the chirping, but not replace it with a new one. For this reason, you might consider providing extra batteries in an envelope that clearly states they're for the smoke detectors.
At Intempus Property Management, ensuring that all smoke detectors in your rental are properly functioning is a standard part of our services.
Consider renting to tenants with pets.
While this decision is a personal one, there is plenty of data that shows that tenants with pets tend to have higher incomes and be longer-term renters than those who don't have pets, thus making them high-quality tenants. Also, renters with pets are often willing to pay higher rent and high security deposits because it's harder to find a rental unit that accepts pets.
Install low-cost flooring or carpeting.
While new, light colored carpeting can make a property look larger and cleaner, it won't look new for long. Light-colored carpeting will look dirty within a few weeks of installation, even if you have tenants who don't wear shoes in the house. That being said, new carpeting makes a property look appealing, so we suggest you plan on replacing it on a regular basis. Therefore, installing less expensive carpeting is usually the best option for rental units.
Another option for inexpensive flooring that looks great is installing inexpensive vinyl tiles over existing flooring, as recommended by Danny Lipton of the blog Today's Homeowner. Some brands offer styles that look like wood flooring, which will appeal to tenants and be easy to clean.
Install curtain rods and curtains instead of blinds.
Mini blinds and other types of shades can look great but they can also get damaged easily. Plus, they're difficult to clean. Installing curtain rods and inexpensive, neutral-colored, machine-washable curtains and drapes can save you time and money over the long run. As an added bonus, you can include a blackout liner, which will make light-sensitive tenants feel like they're staying in a nice hotel.
Provide mirrors on doors and other locations.
Mirrors on doors, above fireplaces, and other locations can make rooms look larger. Plus, they add a higher-quality touch to the room. In addition, if you provide a full length mirror on a door, it will discourage your tenant from installing one themselves and possibly damaging your door.
Protect under-the-sink areas with plastic trays or other protectors.
Kitchen and bathroom sink cabinets are notorious for spills. Providing a protector for the bottom of these cabinets will save your cabinetry over the long term. You can add inexpensive plastic trays that are easy to clean to the insides of the cabinets, or extra vinyl flooring will do the trick too.
Repaint appliances.
If an appliance in your unit is starting to show signs of wear and tear, consider painting it with a new coat of appliance paint. This is an easy and inexpensive way to give it a fresh look.
Install a washer and dryer.
An in-unit washer and dryer is a big plus for prospective tenants, and for some, it's a deal breaker. Today, there are compact washer/dryers that are one unit, which can easily fit under a kitchen counter, closet, or in a bathroom. Many appliance stores have set periods when older models go on sale, such as Labor Day or Presidents' Day. This can be a great time to invest in your rental property with a washer and dryer.
Install a dishwasher.
Dishwashers are another amenity that many landlords overlook, but they're a big draw for renters. For small apartments, there are compact, counter dishwashers or narrow styles that don't take up too much floor space.
Provide a full bath with a tub.
Bathtubs might be considered unnecessary for some renters, but for those who like them, a bathtub can be the difference between renting a unit or not renting it. Even small bathtubs can be a draw that appeals to more tenants.
Consider installing soundproofing.
Noise problems can make even the most attractive rental units unlivable. Whether it's noise coming from the outside, other tenants next door, above, or below, or even co-habitants in the same rental, noise problems can turn what should be a sanctuary into a place you can't wait to leave.
Double-paned and soundproof windows can effectively cut down outside noise. And depending on the construction of your rental, you can add different types of soundproofing behind that drywall in walls and ceilings, as well as under flooring. If you do invest in sound proofing, mention this feature in the marketing materials for your rental. It can be a uniquely appealing element that sets your rental apart from others on the market.
Make sure your tenants to have renters' insurance.
At Intempus Property Management, as part of our tenant approval process, we insist that tenants have renters' insurance. This increases the odds that if your tenant causes damage above and beyond what their deposit will cover, you'll be reimbursed. In addition, it protects your tenant just as homeowners' insurance protects you.
Respond to tenant concerns right away.
Encouraging tenants to keep an open line of communication if they have any issues with their rental is an important part of maintaining the value of your real estate investment. Likewise, responding quickly shows that you care about your property and that you care about making your tenants are happy. This is why at Intempus Property Management, we provide a 24-hour emergency hotline to tenants in all of the properties we manage. This ensures that any and all issues are addressed right away to protect our clients' properties and their tenants.
Hire a top notch property management company.
What's the easy thing you can do to save time and improve that value of your real estate investment? Hire a high-quality property management company! By working with an experienced property management company that gets five-star reviews from clients, you get the benefit of working with experts who know the ins and outs of the rental market and managing properties by doing it every day.
Work with the Bay Area's Property Management Experts
Intempus Property Management

has been serving satisfied Silicon Valley and San Francisco Bay Area landlords for over 13 years. From marketing your property to screening tenants to maintaining your property and protecting your investment, our team of experts will have you covered. Contact us to talk to one of our friendly property management experts today. We look forward to working with you!