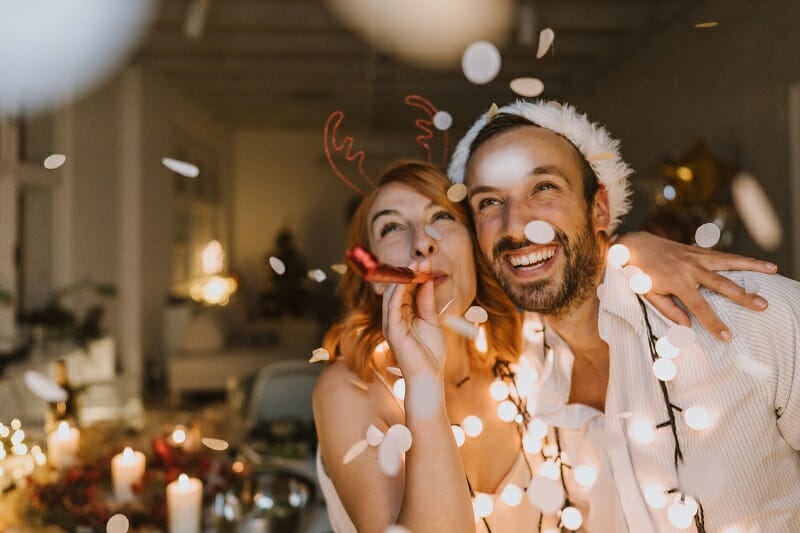 During the winter holidays, there are so many fun things to do in the Bay Area that you have to be a little strategic with your time so you don't miss out on any of the fun. In addition to eating, drinking, and visiting with family and friends, there are plenty of opportunities to get outside and experience the holiday cheer in your immediate community and beyond. Here are some ideas for fun things to do over the winter holidays.
While we may not experience a snowy white Christmas in the Bay Area like other parts of the country do, it doesn't mean we can't go ice skating – or drive ice bumper cars. Whether you're in San Francisco or the South Bay, if you have the urge to glide on the ice, you'll be able to find a rink.
Places to go ice skating in the Bay Area:
Union Square, San Francisco,

through January 20th. It's recommended that you

purchase tickets

to skate ahead of time because this is a very popular activity at Union Square..
Justin Herman Plaza

on the Embarcadero near the Ferry Building, San Francisco. Visit the

Embarcadero Center

website for more information on this rink.
San Francisco Civic Center Winter Park

City Hall, through January 5th. You can buy tickets and get more information on skating at

City Hall here

.
Winter Wonderland in San Jose

. For residents in the South Bay, there is ice skating at San Jose's Winter Wonderland through January 5th. You can find more information on the

San Jose Downtown

website.
WinterFest at Great America 
If you like the idea of bumper cars on ice, you'll probably love celebrating WinterFest at Great America in Santa Clara. With tons of attractions, from rides to food to holiday musical entertainment, WinterFest at Great America is guaranteed to put a smile on everyone's face. You can find more information here.
If you love gingerbread, be sure to visit the Fairmont Hotel and other select locations to see amazing gingerbread sculptures. On display at The Fairmont Hotel will be a gigantic, two-story gingerbread mansion, equipped with lights and made with more than 6,000 gingerbread bricks.
Not to be outdone, other locations in San Francisco that will have magnificent gingerbread structures on display include:
The Westin St. Francis on Powell St.

The San Francisco Marriott Marquis on Mission St.

Waterbar on the Embarcadero

EPIC Steak, also on the Embarcadero
Hanukkah Candle Lighting Ceremonies
Hanukkah Candle Lighting Ceremonies will take place throughout the Bay Area. One event will be the lighting of the Bill Graham Menorah in Union Square through December 29th. There will also be music, arts, and crafts at the Palo Alto Hanukkah Festival at the Stanford Shopping Center.
To combat the dark winter evenings, light festivals and art shows will take place throughout the Bay Area. These include:
The FoldHaus art collective installation of "Shrumen Lumen" for Burning Man

in Oakland. This event showcases Bay Area artists' light sculptures, costumes, photography, paintings, and interactive installations that were inspired by and created for the Burning Man Festival. 
The Illuminate SF Festival of Light

. Over 30 artists will present light sculptures in 17 San Francisco neighborhoods. For more information, visit

Illuminate SF

.
LumiNight Lantern Festival

at the Alameda County Fairgrounds. LumiNight has been described as a "unique celebration of our planet's most treasured wonders: wildlife and nature, dinosaurs, Chinese zodiac animals, the Great Barrier Reef, the story of Noah's Ark, and animals both extinct and endangered. 
The Lantern Light Festival

at the Solano County Fairgrounds through January 26th. The Lantern Light Festival is inspired by the Buddhist tradition where monks lit lanterns in their temples to show respect to Buddha on the 15th day of the first lunar month. 
San Jose's Christmas in the Park
During the winter holidays, San Jose's Plaza de César Chávez is transformed into an enchanted forest full of holiday fun, including over 60 animated exhibits, Christmas trees decorated by local schools, community groups, and businesses, carnival rides, and more. You can get more information on the festivities here
The San Francisco Ballet has been performing the Nutcracker since 1944. San Jose's New Ballet will also perform the Nutcracker. You can get more information on San Jose performances here.
And if you're up for breaking with tradition, consider checking out The Hip Hop Nutcracker performed by the Peninsula Ballet at the Fox Theatre in Redwood City.
The classic Christmas tale by Charles Dickens will be performed at the American Conservatory Theater in San Francisco. 
New Year's Eve Celebrations
There are so many fun things to do on New Year's in the Bay Area that it will be difficult to choose where you welcome in the brand new decade. You can find plenty of ideas on EventBrite, and her are some highlights:
The Mega New Year's Eve Party

at the Palace Hotel in San Francisco

The Roaring 20s theme New Year's Eve 2020 at Gatsby's House

party at the W Hotel in San Francisco

The Roaring 20s Party at Cavallo Point

Lodge in Sausalito
Bay Area winters can include some very necessary wet, rainy days. This makes the winter holidays a great time to go to the movies with friends and family. Star Wars: The Rise of Skywalker, Cats, Frozen II, and A Beautiful Day in the Neighborhood have all gotten rave reviews and will be fun for the whole family to enjoy.
Happy holidays!
Partner with the Bay Area's Best Real Estate and Property Management Firm
At
Intempus Property Management
, we've been helping homeowners, buyers, landlords, and tenants with their property management and real estate needs for over 15 years. We manage properties from the North Bay through San Francisco, the East Bay, the Peninsula, the South Bay, and beyond. So, whether you're looking to buy, sell, or rent a property,
contact us
. One of our friendly team members will be happy to work with you!