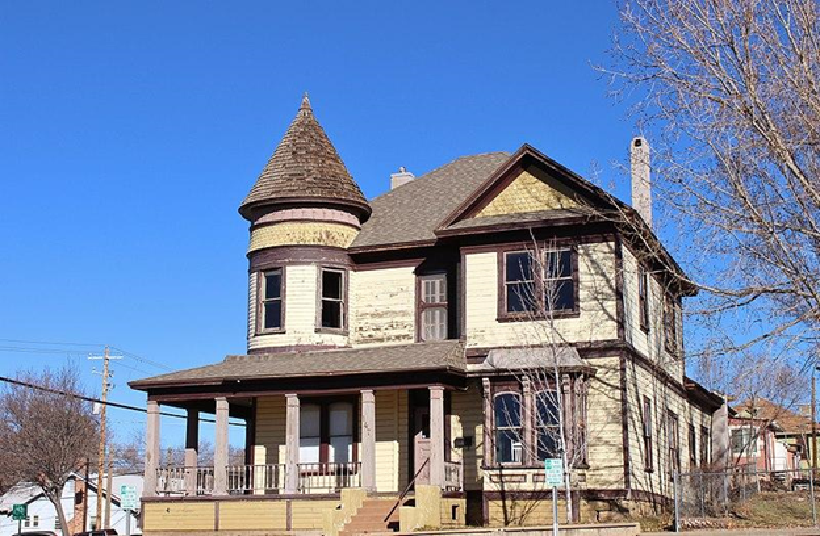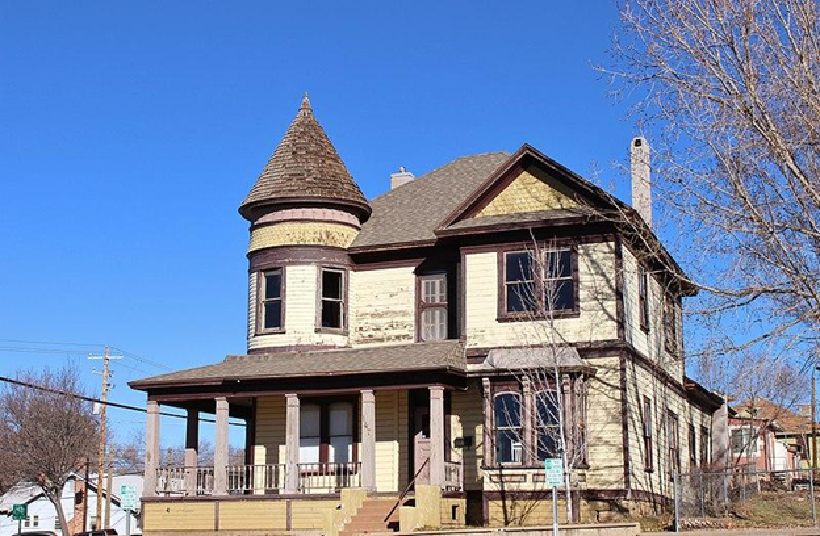 The idea of buying a fixer upper can be incredibly appealing. You'll most likely get the property at a discount, and you can remodel it just the way you want. The risk, of course, is that you're buying a property that has not been maintained. And aside from chipped paint and outdated fixtures, this could mean there are some hidden problems with the property that can be expensive and time consuming to correct.
But if you're one of those rare people who can see potential where others do not, you have an advantage when it comes to real estate. Many people cannot envision a fully remodeled kitchen if all they see is a dump. While others buy a property they don't have to do anything to simply because they're too busy or don't have the patience for a remodel. If you love the idea of breathing life into a dilapidated space, there are ample opportunities to do so. Just make sure you do your due diligence on the work that has to be done before you purchase the property. Here are some things to consider before you take the plunge.
Your Budget
A fixer upper may look like a bargain compared to the other homes in its class on Zillow, but once you factor in all the costs associated with making it livable, it may end up being the most expensive home on the block.
Another "cost" to consider is your time. Even if you don't plan to do any work yourself, you'll still have to manage the process in some capacity, whether it's working with your general contractor, approving expenses, or making decisions on fixtures.
According to the financial services site Northwestern Mutual, first-time homebuyers spend an average of $34,000 on home renovations after they purchase a home. Yet, most of these people are not buying a fixer upper. In the Bay Area, the costs associated with renovating a fixer upper can run in the hundreds of thousands of dollars.
Underestimating the costs and time it will take to get work done is one of the most common challenges that anyone undergoing a major renovation faces. So, as much as possible, get a clear picture of the scope of work what it's going to cost to complete it before you buy.
Location
Buying the ugliest, most rundown home in an otherwise lovely neighborhood spells opportunity. Just as buying an average home in an up and coming neighborhood does.  Location is always a critical factor when it comes to real estate and this will never change. When you buy a fixer upper, you are investing not just in the property and the lot, but in the neighborhood and surrounding area.
In addition to appealing to you and your family if you plan to live in the home, consider the demographics of the area for potential buyers later on. Different locations will have more or less appeal to families with children, seniors, or young professionals.
Another key factor to location is the local zoning and construction laws. Find out ahead of time what you can and cannot do to a property in the neighborhood where you plan to buy. Recently, a property owner in San Francisco was forced to rebuild an exact replica of a landmark house he tore down because he ignored local laws that limit the changes that can be made to historical buildings. To save yourself time, money, and a big headache, make sure the local laws are supportive of the changes you plan to make to the fixer upper before you buy it.
Lot Size
In addition to location, consider the lot size of the property. The lot size will determine what you and future buyers can do with the property. If the lot size is small and local zoning rules have height restrictions, you will always have a small house.
The "Bones" – The Framework and Configuration of the Home
Cosmetic attributes are can easily be changed. Structural changes are more complicated and costly. Be sure to check for structural issues in the home, such as with the foundation, supporting walls, and roof.
In addition, as recommended by the homeownership site the Balance, if you're looking at a fixer upper as an investment, look for the kind of home that will have the most appeal to the largest pool of buyers. This is usually a three-bedroom home with at least two bathrooms. If the home has just two bedrooms and one bath, factor in what it might cost to add one more bedroom and a bathroom, at least before you plan to sell the home down the road.
Another factor to consider when buying a fixer upper is current trends in home design. In one of our recent posts, we covered trends in kitchen remodeling. One of those trends is that people now favor open floor plans that join the kitchen and living areas. However, in many older homes, the kitchen is a completely separate room from the rest of the home. Thus, this might require a remodel to get the home up to speed with the latest trends in design.
Other trends include making homes more energy and water efficient – aspects that older homes may lack. We covered this topic in our post "Easy Tips to Make a Home More Energy Efficient." While you might love the idea of an older home with character, it doesn't mean you'll want it to be behind the times when it comes to modern technologies, so these kinds of upgrades should be factored into your renovation plans as well.
Expert Assessments
Depending on your level of expertise, in all likelihood, you'll need some expert advice and cost estimates on the property before you commit to buying it. These opinions can come from real estate agents, building inspectors, structural engineers, pest control professionals, architects, general contractors, electricians, plumbers, and others. Professionals with experience in select areas can give you accurate advice on the costs of materials and labor, as well as how long it will take to get the work done.
Scope of Work and When the Property Will Be Habitable
People have different tolerances for what they can live with, but generally speaking, if you can live in or rent out the property while doing the work, you'll save money. Setting a timeline for when work can be completed for which task will enable you to prioritize what to do first, such as having at least one bathroom, the kitchen, and laundry facilities in working condition before any other renovations are done.
Items that Are the Most Expensive to Replace
For any fixer upper, you'll want to zero in on the features of the property that can be the most expensive to replace and plan accordingly. The property inspection report should alert you to any major issues, but as an added precaution, you'll want to budget for any of these key items that may need to replaced:
Roof
Foundation
Heating, ventilation, and air conditioning (HVAC system)
Electrical system
Plumbing system and sewer lines
Remodeling the kitchen
Adding or remodeling bathrooms
Adding a room
Adding or remodeling a garage
Windows
Driveway, walkways, and steps
You'll find additional tips on things to consider before buying a fixer upper in our post "12 Common Remodeling Mistakes to Avoid."
Remodeling a property can be a costly and time-consuming pursuit, but the joy of transforming a run down home into a neighborhood gem can be well worth the effort, as long as you do your due diligence beforehand.
Work with Silicon Valley's Leaders in Property Management
As the leading San Jose property management firm, Intempus Property Management has been serving satisfied property owners from Santa Rosa to San Jose and beyond for well over a decade. Our dedication to our clients and our expertise in all things real estate and property management is why our clients consistently give us five-star reviews and stay with us year after year. So, whether you're looking to buy, sell, or rent a property, contact us. One of our friendly experts will be happy to talk with you and answer any questions about your real estate and property management needs.