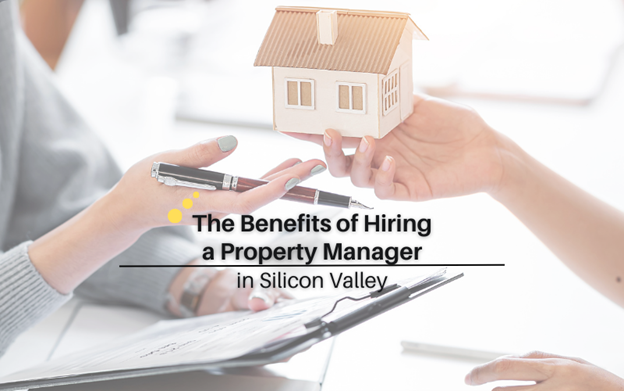 From tenant headaches to complex regulations, managing rental properties in Silicon Valley can be immensely challenging. More landlords are opting to hand off day-to-day oversight to professional property management firms. Experienced local property managers provide numerous advantages that add value and make ownership far easier. Here are top reasons for landlords to consider hiring professional property management in Silicon Valley.
Reduced Stress and Workload
Top priorities for landlords often include minimizing stress and limiting the time spent on management duties. Quality property managers handle virtually all aspects of overseeing rentals from maintenance to legal compliance. This lifts the hands-on burden from landlords' shoulders so they can focus on big-picture decisions and goals.
Outsourcing repetitive administrative tasks and emergency responses provides peace of mind. Property managers also proactively address issues before they become major headaches. Let the experts handle tenant, vendor, and property issues efficiently while you relax.
Market Expertise and Experience 
Seasoned property managers bring specialized knowledge of the local rental market. They stay on top of current legislation, pricing trends, vendor networks, and compliance issues that impact landlords. Years overseeing portfolios across Silicon Valley provide invaluable perspective landlords can leverage.
In-house teams use data and technology to operate properties optimally. Historical insights improve decision making on pricing, upgrades, screening practices, and more to maximize returns. Consider it gaining a seasoned real estate advisor and analyst.
Quality Tenant Selection and Relations
Attracting and retaining good tenants is critical for rental success. Property managers have honed systems for listing vacancies, marketing efficiently, screening applicants, completinglease paperwork, and orienting new tenants. Their reputation and reviews also attract more prospective renters.
During tenancy, professional communication promotes harmony. Timely and consistent enforcement of lease terms and rules avoids misunderstandings down the road. And should issues eventually require eviction, property managers know how to navigate the delicate process by the book.
Legally Compliant Operations
Staying current on evolving federal, state, and local landlord-tenant laws is almost a full-time job by itself. Property managers are constantly training on legal and regulatory changes impacting owners. They institute compliant policies and procedures to reduce risk of landlord lawsuits.
From proper security deposit handling to non-discrimination statutes, managers optimize processes to keep landlords out of legal trouble. Relying on their expertise brings invaluable peace of mind.
Preferred Pricing and Relationships 
Established property management firms gain buying power when procuring services. They receive bulk discounts from vendors which are passed through to clients. Preferred contractor rates on maintenance, landscaping, improvements, insurance, and more help optimize budget efficiency.
Long-term relationships with proven providers also streamline coordination. Project managers know who delivers quality workmanship for the best value in Silicon Valley. This prevents sifting through endless unknown vendors on your own.
Frees Up Time for High-Level Investing
With their established teams and systems, property managers handle the myriad responsibilities landlords face far more efficiently. This frees up more of your time for high-level investments and wealth building.
Rather than showing units and making emergency repairs, focus your energy on acquiring additional properties, securing financing, improving your portfolio mix, and tapping into emerging opportunities. Achieve scale and diversification faster by delegating.
Property management optimizes, stabilizes, and adds value to rental investments in Silicon Valley. Contact Intempus Property Management today to discuss how our comprehensive services can reduce your workload while maximizing returns. Discover why thousands of investors entrust their assets to us for worry-free property ownership.