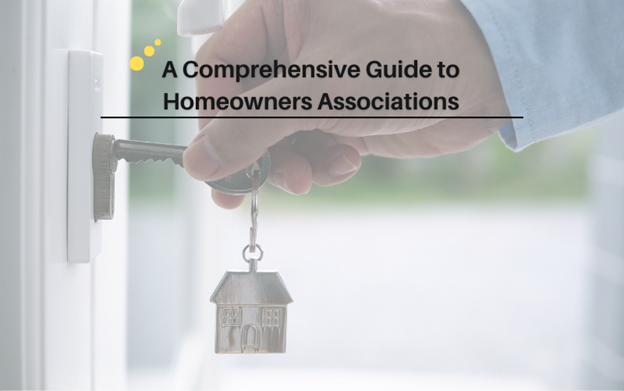 Homeowners Associations (HOAs) play a crucial role in maintaining the harmony and integrity of residential communities. They manage common areas, set standards for behavior, and ensure that neighborhoods thrive. However, the intricacies of HOA management can often be complex and demanding, which is why many communities turn to professional property management services like Intempus HOA Management.
Understanding Homeowners Associations
HOAs are organizations responsible for overseeing common areas within a community and establishing guidelines for residents. While their purpose is uniform, their activities may vary based on state laws and local traditions. Typically, HOAs are governed by a board, composed of volunteer homeowners elected by their peers. This board, organized into committees, may have officers like a president, vice president, secretary, and treasurer.
HOA board meetings are conducted according to formal rules and predetermined agendas. The extent to which these rules are adhered to can vary, influenced by factors like community involvement and size. Some matters require a vote by all members, while others are decided by the board, depending on the association's structure.
Types of Communities Governed by HOAs
HOAs are commonly found in neighborhoods with single-family homes, but they can also be present in condominiums, townhouses, and mixed-housing type areas. They are prevalent in cooperatives and planned communities, and may either own or care for common property. In cases where they own the property, the HOA may hire a management firm to handle its upkeep, and dues may be payable to that company.
Running an HOA: Documents and Responsibilities
The Articles of Incorporation, CC&Rs (Covenants, Conditions, and Restrictions), and bylaws are key documents governing an HOA. The Articles of Incorporation hold precedence and establish the existence of the HOA. The CC&Rs and bylaws detail specific rules, election procedures, and delineate the duties of various parties within the HOA.
Responsibilities of an HOA often include maintaining common property, such as landscaping, street upkeep, and similar tasks. It may also extend to services like trash collection, water, and sewer. In some cases, HOA management involves overseeing amenities like clubhouses, swimming pools, and tennis courts. For condominiums, the HOA may manage building maintenance, elevators, and other shared facilities.
HOA Regulations: What Can They Regulate?
The authority of an HOA is outlined in its governing documents, which include Articles of Incorporation, CC&Rs, and bylaws. These documents define the standards that homeowners must meet, including the maintenance of their property, lawn, and surrounding areas. Regulations may also cover construction, requiring approval for projects like pool installations, fences, or additions. Additionally, they may dictate standards for driveways, landscaping, and other property aspects.
Enforcement of HOA Rules
HOA rules and regulations are legally binding and supported by state and local laws. Membership in an HOA involves entering into a contractual agreement. Courts generally uphold HOA actions within their authority and compliance with governing documents. While disciplinary actions usually involve fines, more severe cases may result in property liens or even foreclosure, depending on the HOA's rules. Contesting fines is possible, but prompt payment may be advised to avoid additional fees or penalties.
Intempus HOA Management
Intempus HOA Management is dedicated to empowering communities by providing exceptional services and leveraging technology for seamless operations. Our expert team assists boards in creating efficient, financially secure communities through responsible financial management and consistent maintenance. We understand the unique challenges faced by volunteer-run HOAs and strive to ease their responsibilities. With open communication and responsiveness, we aim to make association life enjoyable, smooth, and worry-free.
Explore how Intempus HOA Management can transform your community into a vibrant, well-maintained environment where residents thrive. Contact us today for expert property management services tailored to your HOA's needs.