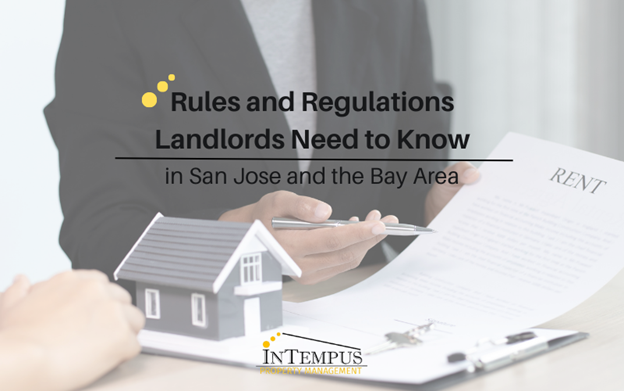 Owning and managing rental properties in San Jose and across the Bay Area involves adhering to an extensive set of local laws and ordinances. Staying legally compliant helps create positive tenant relationships while avoiding major fines. Here are some of the most important regulations DIY landlords need to know.
Rent Control 
San Jose along with many Bay Area cities have rent control laws limiting annual rent increases for existing tenants. In San Jose, the allowable rent hike for 2023 is 5.3% under the Consumer Price Index formula. Landlords must provide proper 90-day notices of increases. Additionally, local jurisdictions may freeze rents temporarily during declared emergencies, as many did during COVID.
Just Cause Eviction
Local ordinances restrict the allowable reasons a landlord can terminate a tenancy. In San Jose, landlords must have one of the "just causes" outlined in the Tenant Protection Ordinance such as non-payment of rent, property damage, or breach of lease. Landlords must strictly follow proper procedures for legal evictions. Retaliation is prohibited.
Security Deposits 
California landlords can collect security deposits up to 2 months' rent for unfurnished units and 3 months' for furnished. Deposits must be held in separate accounts. Interest must be paid annually. Tenants must receive itemized statements of deductions and refunds within 21 days of moving out.
Habitability Requirements
State law establishes minimum standards for rental unit habitability related to utilities, cleanliness, safety, and repairs. Landlords must ensure properties meet requirements and address any deficiencies promptly when reported. Failure can open landlords up to lawsuits.
Smoke and CO Detectors 
Landlords must install smoke detectors in all units and common areas. Carbon monoxide detectors are also required either outside sleeping areas or on each floor. Detectors need to be operational at all times and tested annually.
Mold Information Disclosure
A "Mold Addendum" must be presented to tenants warning about mold risks and outlining prevention and remediation procedures. Landlords must investigate and remediate excessive mold per California health codes.
Lease Terms 
Fixed-term leases convert to month-to-month automatically once the term ends. Landlords can set initial lease durations but cannot require subsequent fixed-term renewals. 60 days notice is required for less than 10% rent increases on renewals.
Discrimination Banned
State and federal fair housing laws forbid discrimination against protected classes like race, gender, religion, nationality, disability, and more. Landlords cannot refuse tenants, charge varying terms, or steer renters away based on protected status.
Bed Bugs Disclosure
A separate addendum is required informing tenants of bed bug risks and making clear that landlords have no prior knowledge of infestations. Specific prevention and eradication roles for both parties must be established.
Water Submetering Disclosure
For newer properties, a "Submetering Addendum" must disclose that water billing will be based on tenant usage per a submeter and stipulate billing procedures and tenant rights.
Prop 65 Warnings 
Any rental built before 1978 requires signage warning occupants about potential lead exposure hazards as mandated under Proposition 65. Specific notice language is legally required.
Fire Safety Upgrades 
Older multi-unit buildings need proper ingress/egress, emergency escaping openings, extinguishers, and more based on city codes. Required upgrades like fire sprinklers can cost tens of thousands. Phase-in timelines apply.
Inspection Access 
California law allows landlords access to inspect, make repairs, and show units to prospective tenants, with proper 24-hour written notice. Tenants cannot bar emergency access. Refusing lawful entry can prompt evictions.
COVID-19 Protections   
Pandemic measures imposed temporary bans on evicting tenants for non-payment of rent tied to COVID hardships. Some jurisdictions like San Jose still prohibit evicting low-income tenants through 2023. Strict repayment plans are mandated.
Avoiding Costly Mistakes
This long list of regulations is not exhaustive but gives a sample of what San Jose area landlords need to track. Rules differ across Bay Area cities. Just one oversight could prompt tenant complaints or lawsuits. Avoid missteps and massive headaches by partnering with Intempus Property Management.
Our experienced team is constantly trained on the latest landlord and tenant regulations across the Bay Area. We establish thorough, compliant policies and procedures and stay on top of changes. Let us shoulder the burden of legal compliance so you can avoid major stress. Our expertise in all facets of property management provides complete peace of mind.
Take the guesswork out of navigating evolving rental rules and regulations in San Jose and the Bay Area and contact Intempus Property Management. We're here to help your rental business thrive!