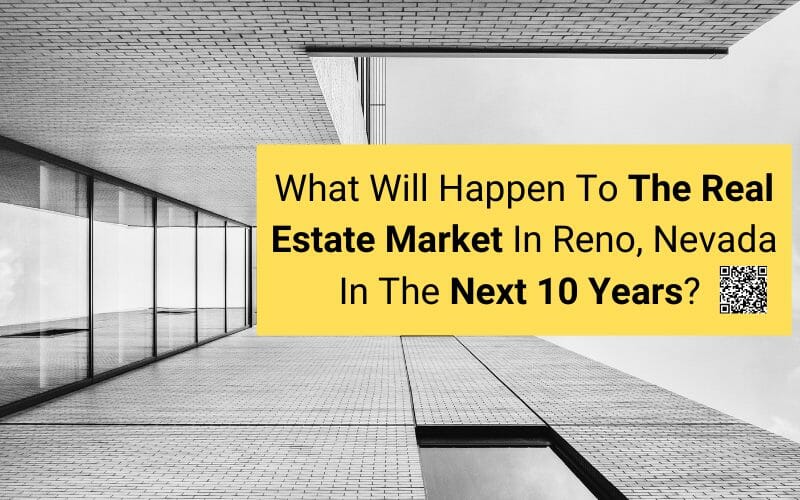 As we all know, people generally think of Las Vegas the moment Nevada comes to mind. The city has built up a massive reputation because of its gambling industry and as such has a real estate market that has been growing for decades. However, the new city to watch in the state is now Reno, the 'Biggest Little City' which is now home to 250,000 residents and is quickly growing. The Reno metropolitan area is even larger, which comes to 500,000 once you include the suburbs, making for ample real estate opportunities. 
The Reno Housing market encompasses the entirety of Reno and the attached town of Sparks, which can be considered a Reno suburb. The city's population at the moment is 3 years younger than the 38 years state average and as such, the demographics indicate a population looking to rent, boding well for real estate investors looking for passive rental income. 
However, Reno's appeal does not stop there. The real estate appreciation rates are sky high with an annual rate of 3.05%. According to statistics from last year, the median price for a home in Reno was $416,500 in 2020, the highest it has ever been. 
According to most experts, these trends are going to grow and grow over the next coming years. Earlier this year, Business Insider ranked Reno in the list of the top 15 "hottest new places to live" and collected data from real estate agents across the US who all placed Reno right near the top. 
Chris Lim, the founder of Climb Real Estate, a Bay area-based firm, said: 
"In addition to Tesla moving to Reno, the area benefits from no state income tax, lower housing costs, an international airport, and proximity to Lake Tahoe. Reno will surely be the hottest real estate market in the US for 2020 and beyond." 
In this article, we will outline the reasons why this trend is only likely to grow in the next decade as Reno becomes more and more palatable to job seekers, businesses, and investors. 
Few spare homes for sale
In the Reno/Sparks area, a home only lasts about 18 days from its first listing to the time it's sold. According to the Reno-Sparks Association of Realtors' recent report, there were 226 listings at the end of March 2021 and 459 homes sold in March. As such, there is a clear 20% decline in homes for sale at the same time as a 20% rise in home sales. 
In a lot of urban areas, it can take up to 6 months for real estate negotiators to sell their properties in the area. Reno is one of the few areas where they are often sold in just a couple of weeks. 
"(Five years ago) we had 577 houses on the market at the end of the year for first-time homebuyers, for homes that were $300,000 or less. At the end of 2020, we had one house in that price point," said Erika Lamb, a local Reno real estate broker. 
Massive Investment from California
One of the key reasons for their sterling growth has been the influx of investments from California. A notable sum of California buyers, particularly from nearby areas of the state, have all been purchasing properties in Nevada with cash. Lamb even said: 
"And it doesn't matter if the property is over a million, over $2 million, or even $5 (million) or $6 million. We're seeing an incredible number of all-cash offers," she said. 
Although California residents are not necessarily exiting the state in droves for Nevada, many residents of expensive cities like San Jose and San Francisco have sold their homes and moved to less expensive areas, many in Nevada. 
According to local experts, California buyers have played a massive role in the Reno market, especially during the pandemic as many bought property in Nevada and simply worked from home. Bay Area tech workers, for example, would be able to sell a smaller $1.5 million home and purchase a home in Reno for half the cost and simply work from there. 
Since housing in Reno is still fairly limited, this has made prices just skyrocketed and made it more expensive for newer homeowners. 
Reno's rising tourism market
Although Reno is a long way from the main tourist destination in the state, Las Vegas, its tourism industry is still on the rise from travelers looking to experience the gorgeous Lake Tahoe in the summer and enjoy some fun winter sports during the colder months. There are tons of natural attractions, seasonal festivals, and even some gambling for those looking for a cheaper and quieter option than the strip in Las Vegas. As such, you can purchase real estate to cater to a similar tourist crowd as Vegas for a fraction of the price. As their gambling tourism industry continues to grow, this bodes well for the real estate market in the upcoming decade. 
Low Foreclosure Numbers
Lastly, another thing boding well for the local Reno Housing market has been the 0.5% delinquent mortgage rate, much lower than the 1.1% national average. Only 3.8% of Reno homeowners are behind on their mortgage and there are only roughly 156 properties in Reno that have experienced some form of foreclosure. On the other hand, the number of homes currently for sale is 1,033. The foreclosing numbers are also dropping at an alarming rate, and the number of properties being foreclosed dropped by 96% in recent months.