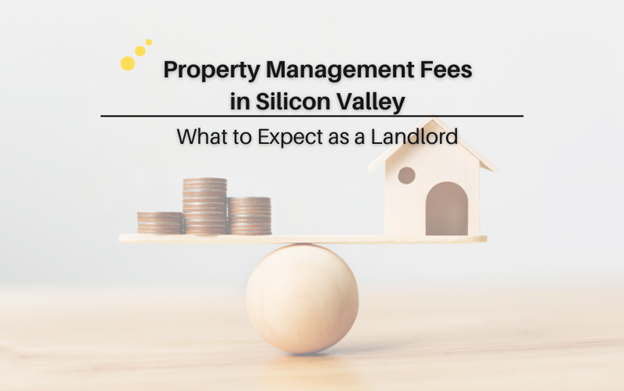 Hiring a property management company is a popular option for Silicon Valley landlords who want to hand off the work of overseeing rentals. However, property management does come at a cost. Management firms typically charge monthly fees based on a percentage of collected rents, plus additional fees for services provided. Understanding the typical fee structure in your market empowers you to budget accurately and compare options. Here is an overview of average property management pricing in Silicon Valley.
Typical Base Management Fees
Most property managers in Silicon Valley charge their core monthly management fee as a percentage of collected rents. The base fee generally covers services like:
– Collecting rent payments
– Handling maintenance requests  
– Enforcing lease terms 
– Ensuring compliance
– Managing vendors and contractors
– Providing accounting and financial reports  
For single-family homes or small multi-family properties, expect to pay 8-12% of monthly rent collected. The fee often scales down for larger apartment communities. For example, a property collecting $5,000 per month in rent could expect to pay $400 – $600 for full-service management.
Keep in mind the fee is based on rent collected, so having a reliable manager who keeps vacancies low and retains tenants is key. The services covered provide critical value far exceeding the monthly cost.
Leasing Fees
In addition to the base management fee, companies typically charge leasing fees when new tenants are placed. Common leasing fees in Silicon Valley include:
– 50-100% of one month's rent for each new lease
– $300-500 fixed fee per lease transaction
– 10-15% of the annual lease value
This compensates the manager for conducting marketing, showing the unit, processing applications, screening tenants, completing lease paperwork, and coordinating move-in. Consider it a reasonable cost to secure qualified tenants quickly.
Maintenance and Repair Service Fees 
For maintenance and repairs, property managers often charge 10-15% above the actual cost of the work. This covers coordinating the maintenance call, supervising vendors, paying invoices, and presenting documentation to the owner. The minimal upcharge makes utilizing their established network of contractors worthwhile.
Companies may also offer maintenance packages with flat monthly fees, covering standard preventative maintenance and repairs up to a capped amount. This allows owners to budget a fixed amount rather than variable charges.
Miscellaneous Fees
Other potential charges to expect:
– Early termination fee if you opt to switch management companies before the end of your contract term.
– Drive-by fee if you request a manager to perform a periodic property inspection or "drive-by" to check conditions.
– Legal fee for completing formal eviction paperwork and processes beyond routine lease enforcement. 
– Tax document fee for providing annual statements needed for filing taxes.
When comparing property management pricing, look at the full menu of fees to understand your total projected cost. At Intempus Property Management, we believe in 100% transparency. Our straightforward pricing structure allows owners to accurately budget their investment costs. Discover why thousands of Silicon Valley landlords trust us to optimize returns on their assets. Contact Intempus today for a complimentary rental analysis!