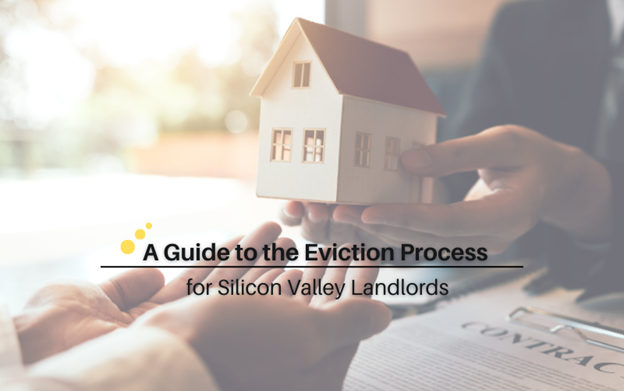 Having to evict a tenant is an unfortunate reality most landlords eventually face. To protect rental income and property, following proper legal eviction procedures is crucial. The process for removing a non-paying or problematic tenant in California and Silicon Valley can be complex for DIY landlords. Here is an overview of key steps and requirements for legally evicting tenants in Silicon Valley.
Provide Proper Notice
Before filing formal eviction paperwork, landlords must provide proper written notice to the tenant. For non-payment of rent, a 3-day notice to pay or quit is typically required. For lease violations or expiration without renewal, a 30-day or 60-day notice is common. Deliver notices in person or by certified mail. Notices must be received before proceeding with a formal complaint.
File an Unlawful Detainer Lawsuit 
After proper notice expires, the next step is filing an unlawful detainer lawsuit and serving tenants with the court summons. This formally initiates the eviction process and complaint. In Silicon Valley, this is submitted to the Santa Clara County Superior Court. Filing fees apply. Defendants have 5 days to respond before a default judgment occurs.
Attempt Mediation
Many counties encourage mediation to resolve disputes before proceeding to trial. This involves both parties meeting with a neutral mediator to discuss solutions like payment plans,Lease termination agreements, and reasonable move-out timelines. If mediation fails, the court process continues.
Attend the Court Hearing
If unlawful detainer complaints proceed to trial, the court will schedule a hearing. Both parties present evidence. The judge can order the tenant to move out or rule in the tenant's favor. Provide documentation proving proper notice and lease violation grounds. Photos, certified letters, and inspection reports help demonstrate the case.
Receive a Judgement from the Court
If the landlord wins, the judge issues a writ of possession ordering the tenant to vacate by a certain date, usually 5 days from the ruling. The sheriff serves the writ and will ultimately remove tenants if they don't comply. Landlords cannot attempt to force tenants out without the court-approved writ.
Obtain a Locksmith for Removal
On the date set by the writ, the sheriff will visit the property and supervise tenant removal if necessary. The landlord will need to engage a licensed locksmith to change locks once the writ is enforced. Belongings left behind must be stored properly. Taking the legal path prevents landlord liability.
Return of the Security Deposit
Once tenants fully vacate, landlords can deduct any damages from the security deposit following proper itemization and accounting. Unpaid rent and expenses like court fees may also be subtracted. Any remaining balance must be returned within 21 days per California law.
Evicting tenants is often emotionally and financially draining for landlords. At Intempus Property Management, we utilize our eviction experience to handle the entire process professionally and efficiently. Our localized expertise with landlord-tenant laws streamlines legal compliance. We mediate when possible but proceed decisively if court action is required. Get in touch today to learn more about our full-service eviction management.