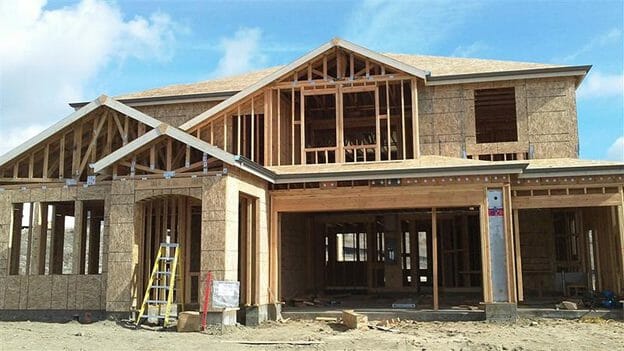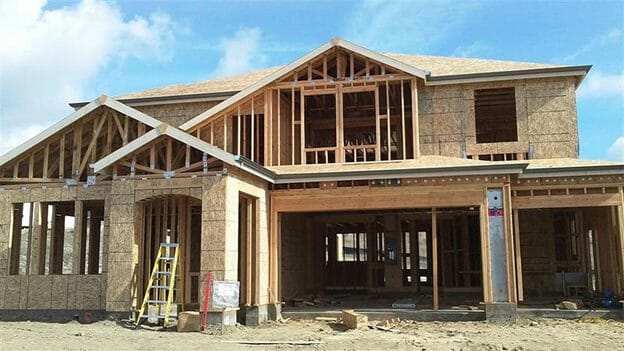 For the first time since 2010, building permits for new homes in California declined sharply, reports the Mercury News. According to the Public Policy Institute of California (PPIC), residential building permits across the state dropped by 16 percent over the past year, which has not happened since the recession of 2008-2009.
The San Francisco Bay Area saw an even worse decline than the rest of the state:
In San Mateo County, home to cities including South San Francisco, Pacifica, Menlo Park, and others, permits to build new homes and apartments fell by nearly 50 percent compared to last year.
In Alameda County, which includes Oakland, Berkeley, Hayward, and other cities, permits dropped by 30 percent.
Contra Costa County, home to Concord, Richmond, Pinole, and other cities, faired a little better. Permits dropped by 7 percent from last year.
Of the Bay Area cities, only San Francisco saw an increase in building permits over last year, by 67 percent.
But the statewide trend is concerning, as building permits are a leading indicator of how many new housing units will be built. Just looking at the prime building season, the decline is even bleaker, as statewide permits in June alone fell by 38 percent from last year.
Hans Johnson, a senior fellow at PPIC in San Francisco, commented on the decline: "At this point, it's become a noticeable decline. It's the start of a worrisome trend."
Due to the state-wide housing shortage, which is even more extreme in the Bay Area due to the strong job market here, Governor Gavin Newsom has set a goal of adding at least 3.5 million new homes and apartments in California by 2025.
Reasons for the Decline in Building Permits
According to Steve Levy, director of the Center for Continuing Study of the California Economy, in 2010, there was a steady increase in permits as the recovery began after the recession.
But in spite of high demand for housing, a strong economy, and a strong job market, builders are now taking longer to start projects. They may have acquired the land and gotten approval to build from local city councils, but there's still a delay in actually building new housing.
A few different factors are contributing to the slowdown:
There's a lack of land to build on.
There's a shortage of construction workers, which has caused an increase in labor costs.
There's been an increase in building materials, which, coupled with labor costs, has made both developers and bankers more cautious about financing projects.
New U.S. tariffs on Chinese imports have contributed to the increased cost of materials.
"Costs have to come down to unlock the permit," said Steve Levy.
Another factor that has contributed to the decline in new homes being built is that, according to Hans Johnson, "We already have a deficit of houses."
This deficit is partly due to the number of homes that were lost in the fires that devastated Sonoma and Napa counties last year. Construction went to replacing housing units, but not to addressing the housing backlog.
Johnson also says that local boards and city councils opposing new projects have slowed new development. "Local decisions certainly play a role," he said.
Bay Area Leads the World in Construction Costs
The high cost of construction has undoubtedly played a role in the drop in permits in the Bay Area. According to the global consulting company Turner & Townsend, the Bay Area is the most expensive market in the world for new construction, averaging $417 per square foot. By comparison, in New York the cost is $368 per square foot and in Hong Kong, it's $348 per square foot. And it's expected that Bay Area development costs will increase by another 6 percent this year.
Get the Most from the Bay Area's Dynamic Housing Market
Intempus Property Management has been the leading property management and real estate firm in the Bay Area for over a decade. We manage and sell properties from the North Bay, through San Francisco, the Peninsula, and throughout the South Bay. As the area's leading property management and real estate firm, our award-winning services consistently get five-star reviews from our clients. So, whether you're looking to rent, buy, or sell a property, contact us. We're here to help you get the most from the Bay Area's vibrant housing market. One of our friendly team members is waiting to talk to you and answer any questions you have!