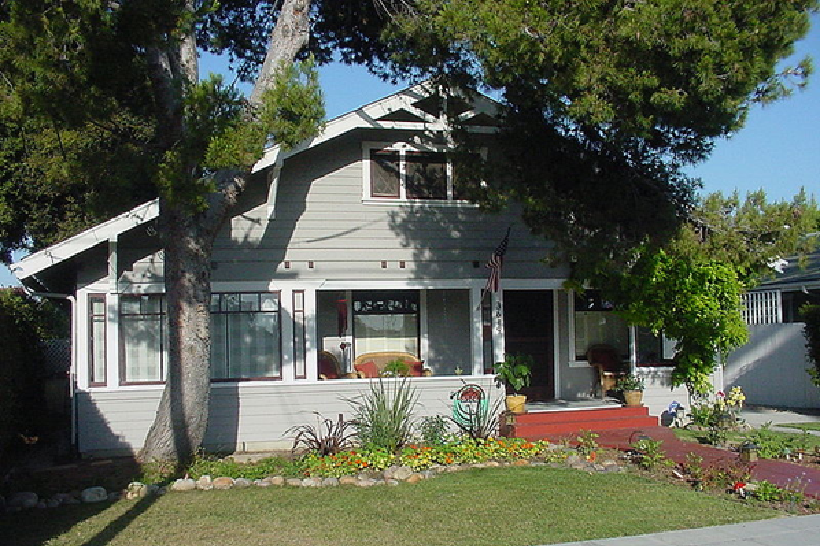 A combination of factors have given more Californians the ability to buy a home in this state, reports the Mercury News. According to new data from the California Association of Realtors (CAR), in the first quarter of 2019, 32 percent of Californians could afford to buy a median-priced, single-family home within the state. This was up from 28 percent in the last quarter of 2018 and up from 31 percent in the first quarter of 2018, according to CAR's Traditional Housing Affordability Index.
It's been one a year since the the index rose above 30 percent. The period when the most Californians could afford to buy a home here was in 2012 when the index hit a peak of 56 percent.
The factors that have helped more Californians be able to afford a home here include relatively low mortgage interest rates, higher incomes, and cooling in home prices. In
Statewide, the median price for a single-family-home in the first quarter of 2019 was $545,820. Assuming a home buyer put 20 percent down and got an interest rate of 4.62 percent, their monthly payment, including taxes and insurance, on a 30-year, fixed-rate loan, would be $2,870. To qualify for this purchase, the homebuyer would need an annual income of about $114,86.
While 32 percent of Californians can afford this, according to CAR, the rest of the U.S. is still more affordable to buy a home for more people. Over half of U.S. households – 57 percent – can afford to purchase a median-priced home of $254,800. This would require a minimum annual income of $53,620 to make a monthly mortgage, tax, and insurance payment of $1,340 per month.
Some counties in California are as affordable or even more affordable than the rest of the U.S. These include Lassen County, where 63 percent of residents can afford to buy a home; Kings County, where 57 percent can; and and Siskiyou County, where 53 percent can afford it. The minimum annual income needed to qualify for a home in these counties is about $47,340.
In other California counties, affordability remained at the level it was in 2018. These included Mono County, where 10 percent of residents could afford to buy a home in Q1 of this year; San Francisco, where 17 percent of residents could; Santa Cruz, where 17 percent could; and San Mateo, where 18 percent of residents could. Overall, these four counties are the least affordable in the state.
Surprisingly, Santa Clara County was not on the least of the top four least affordable places to buy. In Santa Clara County, 20 percent of households can afford to buy a median-priced home. This percentage increased from where it was in the first quarter of 2018, at 17 percent. The median price for a home in Santa Clara County in Q1 of this year was $1,220,000.
Yet in every county in the Bay Area, home affordability either remained flat or improved from where it was a year ago.
Alan Barbic, the president of the Silicon Valley Association of Realtors, said these improvements in affordability bode well for the local housing market. "Silicon Valley continues to be among the least affordable places in California," Barbic said, "but we're seeing the numbers improve. With interest rates remaining at their low level, more homes on the market, and home prices leveling, we expect market activity to pick up through the summer."
Are you taking advantage of all the opportunities in the Bay Area's property market?
As San Jose's leading real estate and property management firm, Intempus Property Management has been serving satisfied homeowners, buyers, sellers, and renters throughout the greater Bay Area and Silicon Valley for over a decade. We offer a comprehensive suite of property management and real estate services combined with our top-rated client support. Whether you're looking to buy, sell, or rent a property, contact us. You'll see why we're San Jose's leading property management and real estate firm. One of our team members will be happy to talk with you and answer any questions you. We look forward to serving you!