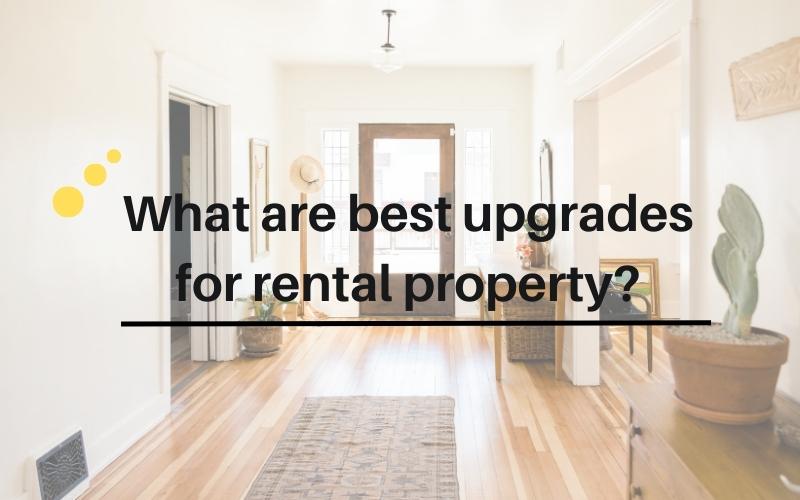 Owning a rental property in San Jose can be a great investment, but maximizing your returns takes some effort. With housing prices and demand high in the Silicon Valley area, landlords have an opportunity to command top rental rates if their property is properly maintained and upgraded. By making strategic improvements, you can significantly increase rents and the overall value of your rental. Here are some tips for boosting your income through renovations and upgrades to your San Jose rental property.
1. Kitchen and Bathroom Remodels 
One of the best investments you can make is to remodel an outdated kitchen or bathroom. Modernizing these spaces can allow you to increase rents substantially while also improving the living experience for tenants. 
For kitchen remodels, replacing dated appliances with new stainless steel models provides a sleek, modern look. Installing contemporary cabinetry, countertops, backsplashes, lighting and flooring can also go a long way in boosting value. Additions such as a breakfast bar, pantry or island can optimize the kitchen layout. 
In bathrooms, replacing old fixtures with new sinks, toilets and lighting instantly improves the space. Swapping out worn bathtubs or shower stalls for spacious walk-in showers creates a spa-like feel. Adding trendy touches like subway tile, vessel sinks and floating vanities ties the whole new look together.
Aim for high-end finishes and materials – the investment into these remodels can yield great returns in the form of higher rents.
2. Fresh Paint and Flooring
More minor upgrades like new interior paint and replacement flooring can also add value to your rental. 
Repainting walls with neutral, modern colors makes the unit look clean and contemporary. Stay away from personal color choices – stick with light grays, tans and off-whites. To avoid having to repaint for each tenant, opt for durable paints that can stand up to wear and tear.
Replacing worn carpeting and outdated vinyl floors with attractive, low-maintenance options is another win-win. Luxury vinyl plank flooring looks like real wood but is waterproof and easy to clean. New tile in baths and entryways adds style and longevity. 
These simple cosmetic upgrades make the property far more appealing to prospective tenants – allowing you to charge premium rents.
3. Outdoor Living Spaces
Creating an outdoor oasis is hugely appealing to San Jose renters. Having a place to relax outdoors and enjoy the area's pleasant weather can be a major selling point. 
Adding amenities like a balcony, patio, deck or yard upgrades can allow you to recoup the costs through higher rents. Install attractive decking, outdoor lighting, container gardens, patio furniture and outdoor kitchens/dining areas. A play structure or hot tub also adds family-friendly appeal.
Landscaping enhances the curb appeal and creates privacy. Plant trees, bushes, flowers and lawn areas. Top with lush mulch and add an automatic sprinkler system for convenience.  
Tenants will pay more for these coveted outdoor spaces that allow them to fully enjoy the sunny California lifestyle.
4. Smart Home Technology 
Upgrading to smart home technology is an emerging trend that appeals to tech-savvy Bay Area renters. 
Features like smart lighting, thermostats, doorbells and locks provide convenience, efficiency and security. Networked devices allow tenants to control features through smartphone apps and voice controls. 
Installing sleek touchscreen interfaces makes adjusting lighting, temperature and music effortless. Motion sensors turn lights on/off automatically as tenants move about. Smart locks allow keyless entry. Video doorbells provide secure monitoring from anywhere.
These modern conveniences drive demand from younger professionals and families in the Silicon Valley region. The tech appeal allows landlords to recoup costs through higher rents.
5. Energy Efficient Appliances
Replacing old, inefficient appliances with new ENERGY STAR models can modernize your rental while also saving tenants money on utilities. 
Look for refrigerators, dishwashers, washing machines and dryers certified as ENERGY STAR. These units use substantially less water and electricity. High-end models with smart features also add appeal. 
In addition to appliances, consider installing low-flow toilets, faucets and shower heads to conserve water. Add programmable thermostats so tenants can better control heating and cooling. 
Promoting the money-saving benefits of these green upgrades makes your rental more attractive to environmentally conscious tenants. The improvements can justify increases in rent.
6. Safety and Security Features 
No one wants to compromise safety. Making your rental more secure benefits both tenants and your property. 
Ensure doors and windows have high-quality locks. Install exterior lighting around entryways and driveways to deter crime. Replace back gates and enclose yards.
You may also consider adding an alarm system, security cameras and motion detector lights. All give renters peace of mind.
These measures also help protect your asset from theft and vandalism – saving on repairs and insurance claims.
7. Curb Appeal
Don't underestimate the value of aesthetics in attracting prospective tenants. Curb appeal and an attractive exterior go a long way.
Make sure the roof, siding, windows and paint are in good repair. Power wash surfaces to remove grime. Plant colorful flowers and shrubbery near the entryway. Ensure the lawn is mowed and neatly edged. Repair cracked pavement in the driveway.
Repainting the front door with a striking color provides an inviting pop. Hanging attractive exterior lighting fixtures adds warmth. A new house number plaque provides a polished touch. 
A pristine, welcoming exterior entices renters to take a closer look and consider calling your property home.
Hire a Property Management Company
Managing all these upgrades and maintenance tasks takes considerable time and oversight. Rather than go it alone, hire Intempus Realty. 
As an established San Jose property management company, Intempus Realty has the expertise to handle all aspects of your rental – from tenant screening to maintenance to investments in improvements.
Intempus Realty stays on top of the San Jose rental market and can advise you on which upgrades maximize value. Their experienced team takes care of all repairs and oversees projects to take the workload off your plate.
Plus, their detailed market analysis can confirm what rental rate you can command after completing renovations and upgrades. 
Let the rental experts at Intempus Realty maximize your investment and returns. Contact them today for a personalized recommendation and quote for your property.
Conclusion
Upgrading rental properties in San Jose's competitive housing market takes expertise, but can lead to substantial profits for landlords through higher rents and property values. Kitchen and bathroom renovations, outdoor living spaces, smart home technology and cosmetic improvements help attract top dollar from tenants.
Rather than manage these renovations alone, partner with the rental property experts at Intempus Realty. Our experienced team understands the San Jose market and can advise you on which upgrades maximize your rental income. We oversee all projects to take the workload off your plate. 
If you want to maximize profits from your investment property, Intempus Realty has the knowledge and skills to make it happen. Our end-to-end property management services, from tenant screening to maintenance to renovations, helps landlords succeed. 
To learn more about renovating your San Jose rental property for maximum income, contact Intempus Realty today to speak with our team and get a personalized recommendation for your asset. With Intempus Realty as your partner, you can capitalize on the lucrative opportunities in San Jose real estate.