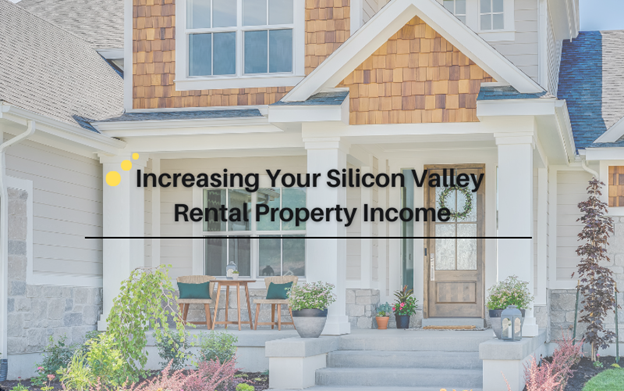 The Silicon Valley area of California is one of the most expensive real estate markets in the United States. Rental prices continue to rise each year, making rental properties in Silicon Valley extremely valuable investments. However, maximizing your rental income takes some strategic planning and effort. Here are some tips for Silicon Valley landlords looking to increase their rental property revenue.
Set Rents at Market Rate
When setting rents for your Silicon Valley rental property, be sure you are keeping up with current market rates in the area. Check listings on rental sites like Zillow and Craigslist to see what comparable units in your neighborhood are going for. You don't want to price your unit too low and leave money on the table. Aim to set rents slightly below the highest in your area to attract responsible tenants quickly. You can also work with a local real estate agent who can advise you on fair market rents.
Offer Amenities Tenants Want
Today's tenants, especially in Silicon Valley, expect more amenities. Upgrading your rental units can allow you to command higher rents. Consider adding features like air conditioning, in-unit laundry, high-end finishes, and access to a pool or gym. Tech-savvy tenants also appreciate smart home features like keyless entry and smart thermostats. When showcasing your unit, highlight these amenities that set your property apart. The more value you can provide, the more you can justify higher rents.
Take Advantage of Shorter Leases
Standard 1-year leases are common for rental properties. However, in high demand areas like Silicon Valley, you may be able to utilize shorter leases of just 6 or 9 months. Tech workers in particular may only be in the area short-term for contract work. Offering greater flexibility with lease terms allows you to increase turnover. Each time a tenant moves out, you can raise rents to keep up with market rates. You also reduce vacancies by appealing to those who only need housing temporarily in Silicon Valley.
Offer Move-In Incentives
New tenants may be hesitant to pay the area's high rents upfront. Consider offering move-in incentives to attract tenants and fill vacancies faster. For example, you could offer the first month free or at a discounted rate. Alternatively, waive the security deposit or application fee. Paying a broker fee for placing a tenant can also be worthwhile. This reduces the money tenants need to put down, while you gain rental income faster. Just be sure to run credit and background checks before finalizing any lease agreements.
Add Luxury Touches
Today's tenants have high expectations, so adding luxury touches can help attract tenants willing and able to pay higher rents. Little upgrades can make a big difference in perceived value. Install premium countertops and cabinets in kitchens and baths. Upgrade flooring and lighting fixtures. Add smart home devices and technology. Upgrade the landscaping to create curb appeal. High-end details communicate quality and allow you to charge more.
Consider Furnishing Units
You may be able to achieve even higher rental incomes by offering furnished units in your Silicon Valley rental property. This appeals to temporary renters who don't want the cost and hassle of furnishing a place themselves. Furnished units also allow you to accommodate shorter leases. Tech companies may even rent blocks of furnished apartments for temporary workers. Shop for quality furniture that will hold up well to tenants. Furnishings should be comfortable yet trendy to attract tech workers.
Offer Multi-year Leases
While shorter leases have advantages, don't rule out multi-year leases if a tenant is interested. The stability of a renter staying for 2-3 years can be worthwhile. Multi-year leases allow you to plan ahead and budget better for operating expenses on the property. For tenants, a longer rental term can provide peace of mind. In exchange for greater security, tenants may agree to larger periodic rent increases written into longer leases.
Embrace Good Tenants
Don't simply maximize rents without considering who you rent to. Screen tenants thoroughly based on credit, income, references, and background checks. Then treat good long-term tenants well. Limit rent increases for responsible tenants paying on time. Fix maintenance issues promptly. Not having to turn over units frequently can save you money. And good tenants pay on time and care for your property. Rewarding tenants incentivizes them to renew their lease for higher rents when the time comes.
Cut Operating Expenses
To maximize rental income, look for ways to reduce your operating costs:
– Refinance your mortgage on the property at a lower interest rate
– Update appliances and fixtures to more energy efficient models
– Install a smart thermostat and program temperatures efficiently
– Replace incandescent light bulbs with LEDs
– Inspect regularly for leaks, damaged seals and other issues
– Automate rental payments collection
Trimming unnecessary expenses goes straight to your bottom line. And with lower costs, you can maintain cash flow even with temporary vacancies.
Consider Local Tax Incentives
Some Silicon Valley cities offer tax and other incentives for landlords to rent out properties. For example, San Jose offers landlords grants for seismic retrofitting. Other cities provide grants for fire safety and accessibility upgrades. Lower property tax rates may apply to units set aside as affordable housing. Check with your local housing authority to see what public incentives might apply to your rental property. Taking advantage can improve your units while increasing financial returns.
Maximize Deductions
Work with an accountant or tax advisor to maximize your rental property deductions and reduce your taxable income each year. Costs like advertising vacancies, paying property managers, maintenance, real estate taxes, insurance, and mortgage interest can all lower your tax bill. Depreciation deductions on the property and assets like furnishings also apply. Keep detailed records to get all the deductions you are entitled to.
Raising rents in Silicon Valley takes careful planning and effort. Utilizing these tips can help you optimize your rental income potential. With property values continuously rising, giving your Silicon Valley real estate maximum earning power should be a priority. Reach out to discuss your specific rental property goals.
Raising rents in Silicon Valley takes careful planning and effort. Utilizing these tips can help you optimize your rental income potential. With property values continuously rising, giving your Silicon Valley real estate maximum earning power should be a priority. Reach out to Intempus Realty for more information on maximizing your rental property income.