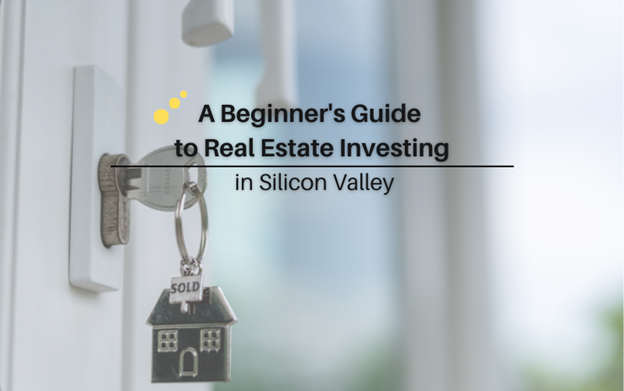 Silicon Valley is one of the most competitive and expensive real estate markets in the world, but that also makes it a potentially lucrative region for investing in rental properties. The area's thriving tech industry and highly educated workforce create strong demand for housing. If you can secure properties in desirable neighborhoods, there is significant opportunity to generate steady rental income and build long-term wealth. However, succeeding as a beginner real estate investor in Silicon Valley does require careful planning and preparation.
This guide covers key tips for first-time investors to navigate the Silicon Valley market successfully:
Do Your Market Research
Before purchasing investment properties in Silicon Valley, you need to thoroughly research market conditions and trends. Look at average rental rates, occupancy rates, home values, new construction, population and job growth forecasts, and overall demand drivers. You can find insightful market reports through sites like Zillow, Redfin, and RealPage. Also look locally at specific neighborhood dynamics by city to identify pockets with the most upside potential.
Some key trends to note in Silicon Valley currently:
– Extremely competitive rental market with occupancy rates over 95% in most areas
– Skyrocketing home values with prices doubling over the past decade
– Massive tech talent pool fueling housing demand, especially near major employers like Google, Facebook, and Apple
– Limited affordable housing stock creating opportunities in more budget-friendly markets like San Jose
– Surging demand for new luxury apartments and townhomes with amenities
Gaining a data-driven understanding of the Silicon Valley real estate marketplace will help you make informed investment decisions.

Determine Your Investment Goals
Before buying rental properties, you need to get very clear on your overall investment goals and risk tolerance. Important questions to ask yourself include:
– Are you looking for immediate cash flow or longer-term appreciation?
– How much time do you want to spend on active property management?
– What neighborhood dynamics and property types are you most comfortable with?
– Will this be your only real estate investment or part of a larger portfolio?
– How much liquid cash do you have to deploy as a down payment?
– What loan terms and monthly payments are you willing to take on?
– Are you open to house hacking strategies like live-in flips?
The Silicon Valley market offers opportunities for all investment strategies from fix-and-flip to buy-and-hold. Determine which aligns best to your goals, abilities, and risk appetite. Conservative investors may target more affordable duplexes for stable monthly cash flow. Aggressive investors may look to Class A luxury condos for rapid equity gains. Define your ideal scenario.
Line Up Financing
Securing financing early is key to being able to act quickly when you find a good investment opportunity. Investors new to Silicon Valley real estate should research both traditional and alternative loan options:
Traditional Loans
– Conventional mortgages
– SBA loans
– Home equity lines of credit
**Alternative Loans**
– Hard money loans
– Private lenders
– Portfolio loans
– Crowdfunding
– Partnerships
Many first-time investors rely on FHA loans, which offer low down payments around 3.5%. However, you can also find lenders willing to finance up to 80-90% of purchase price at competitive rates in Silicon Valley's hot market. Hard money and private loans are a faster option for those with less than stellar credit. Having financing already in place gives you the ability to jump on a good deal.
Identify the Right Location
Silicon Valley covers a wide geographic area encompassing tech hotspots like Palo Alto, Cupertino, and Menlo Park as well as more affordable markets like Gilroy, Morgan Hill, and San Jose. As a real estate investor, your goal is to identify neighborhoods offering the best risk-reward ratio.
Ideally target investment property locations that meet the following criteria:
– Strong job growth and population inflows
– Access to major tech campuses and transit routes
– High walkability and livability scores
– Healthy mix of amenities like shops, restaurants, and parks
– Appreciation potential for property values
– Reasonable purchase prices and rental rates
– Low crime rates and other positive indicators
Strike a balance between affordable purchase prices and neighborhoods likely to see strong rental demand from tech workers. Use data and local insights to hone in on up-and-coming areas poised for growth.
Conduct Due Diligence
Once you identify a potential investment property, conduct thorough due diligence before making an offer. Items to inspect include:
Property Condition
– Inspect foundation, roof, plumbing, electrical, HVAC, and other systems
– Look for signs of leaks, damage, pests, or needed repairs
– Assess any renovations needed to update fixtures, surfaces, layout
Title Report
– Confirm no liens, judgments, or other issues on title
Rental Analysis
– Research market rents to project income potential
– Factor in any upgrades needed to command top rents
Financials
– Review operating costs, fees, taxes, and other expenses
– Create a cash flow analysis to determine ROI potential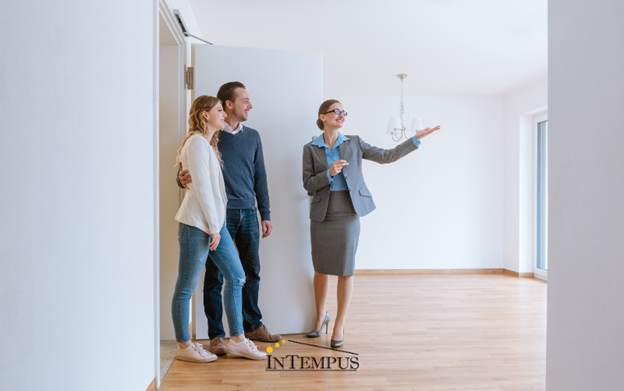 Local Development
– Check for nearby new construction that could impact rents
– Look into future infrastructure improvements on the horizon
Conducting due diligence upfront prevents unknowingly buying problem properties and bad investments.
Comparison Shop Property Managers
Finding a reliable property management company is crucial for out-of-town real estate investors in Silicon Valley. Quality property managers will handle all aspects from tenant screening to maintenance.
When researching property management options, look for:
– Strong reviews and ratings
– Experience with similar rental properties
– Competitive fee structures around 8-12% of monthly rent
– Tech capabilities like online portals and automated rental payments
– Strong leasing rates and tenant retention
– Responsiveness to maintenance issues
Also consider more hands-on landlords willing to live on-site or in the other unit of a duplex. Build a bench of property manager options before purchasing.
Map Out Exit Strategies
All real estate markets go through cyclical ups and downs. As such, it's important to consider long-term exit strategies when buying Silicon Valley investment properties. Your eventual goals may include:
– Selling for a healthy profit after 5-10 years of appreciation
– Refinancing to pull out equity for other investments
– Moving from short-term to long-term rentals
– Using a 1031 exchange to defer taxes on a sale by reinvesting
– Adding properties to create a diversified rental portfolio
– Turning management over to a property company
– Transitioning properties to children or heirs
Think through various scenarios to ensure your investment aligns to your overarching goals and vision. Remain nimble and keep exit options open.
Let Data Guide You
The Silicon Valley housing market holds great potential for savvy real estate investors who do their homework. Follow the data to identify optimal neighborhoods and properties with the highest rental demand potential and upside. Lean on knowledgeable professionals like Intempus Realty to guide you through the process. With the right research and preparation, your first investment property in Silicon Valley could be the start of a highly profitable endeavor.
Contact Intempus Realty Today
If you're looking to start your real estate investment journey in Silicon Valley, the experienced team at Intempus Realty can help. We have our fingers on the pulse of the local market and can provide insider tips to help you identify ideal properties, secure financing, implement smart management, and maximize returns. Reach out today to learn more about our comprehensive services for investors. We look forward to helping build your Silicon Valley rental portfolio!