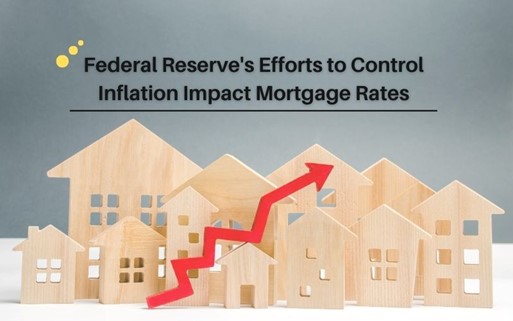 For the past 18 months, the Federal Reserve has been actively trying to control inflation. Since March 2022, they've increased the benchmark interest rate 11 times. This, combined with other economic dynamics, has led to a significant rise in mortgage rates. As per Freddie Mac, the rate for a 30-year mortgage has surged from below 4% to 7.23% today. This is the highest since 2000, a stark contrast to the rates below 3% observed in 2020 and 2021, making it challenging for potential homeowners.
However, mortgage rates are ever-changing, and they won't remain this high indefinitely. But when will they decrease? We sought expert opinions.
The Future of Mortgage Rates
Predicting exact future rates is challenging, but many experts believe we're nearing the peak. Matt Clarke, COO of Churchill Mortgage, suggests that any further significant increase might adversely impact other vital economic areas.
For rates to drop, several factors need to align: inflation should decelerate, investments in mortgage-backed securities should rise, and the Federal Reserve should reduce its rate hikes. The CME Group's Fed Watch tool indicates an 18% likelihood of a rate increase in the upcoming September meeting.
Jerry Schiano, CEO of Spring EQ, believes that for rates to decrease, inflation must slow and unemployment should rise. He anticipates an increase in unemployment by the end of the year, which could lead to reduced consumer spending and corporate pullbacks. This might prompt the Federal Reserve to reconsider its rate hikes.
Predictions on Mortgage Rate Drops
Several organizations, including Realtor.com, Fannie Mae, the National Association of Realtors, and the Mortgage Bankers Association, anticipate a slight reduction in mortgage rates by year-end, with estimates between 6% and 6.7%. To put this in perspective, a 7.23% rate on a 30-year $400,000 loan equates to a monthly payment of approximately $2,723. At 6.7%, this drops to $2,581, a mere $142 difference.
John Paasonen, CEO of Maxwell, expects high rates to persist through most of 2024. Matt Clarke foresees a gradual decline starting in 2024, with rates possibly reaching around 5% by 2025. However, the experts agree that the record-low rates of 2-3% seen previously might not return.
Paasonen remarks, "The market will stabilize, but not below 3%. The exceptionally low rates were a result of economic measures post-pandemic."
Navigating the Current Mortgage Landscape
With the current rates, mortgages are pricier than in recent years. Those who secured ultra-low rates in the past should reconsider before refinancing or selling. Jerry Schiano commends those who locked in at low rates, emphasizing the monthly savings.
For those looking to buy, there are ways to secure a better mortgage rate. Options include buying points, negotiating a temporary buydown, or opting for a different mortgage type like a 15-year loan or adjustable-rate mortgage. VA and USDA loans, for those eligible, also offer competitive rates.
For more detailed information and personalized advice on navigating the mortgage landscape, contact Intempus Realty. Their team of experts is ready to assist and guide you through the process.