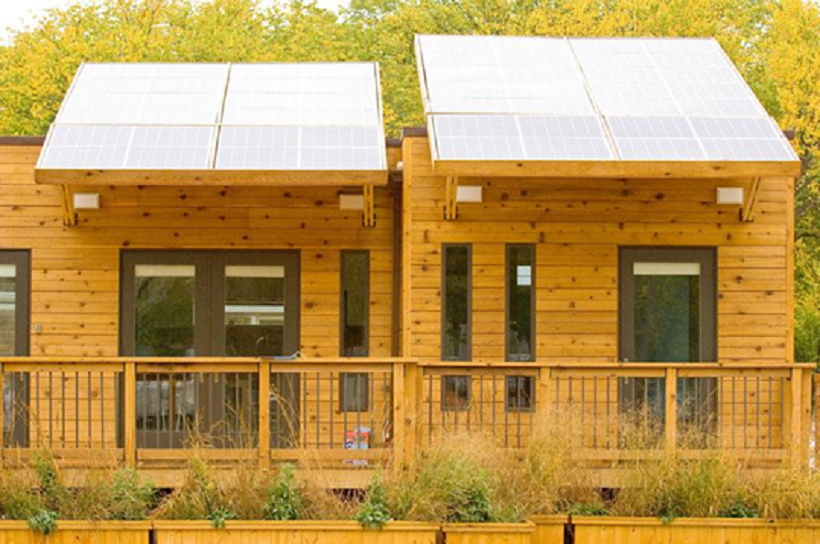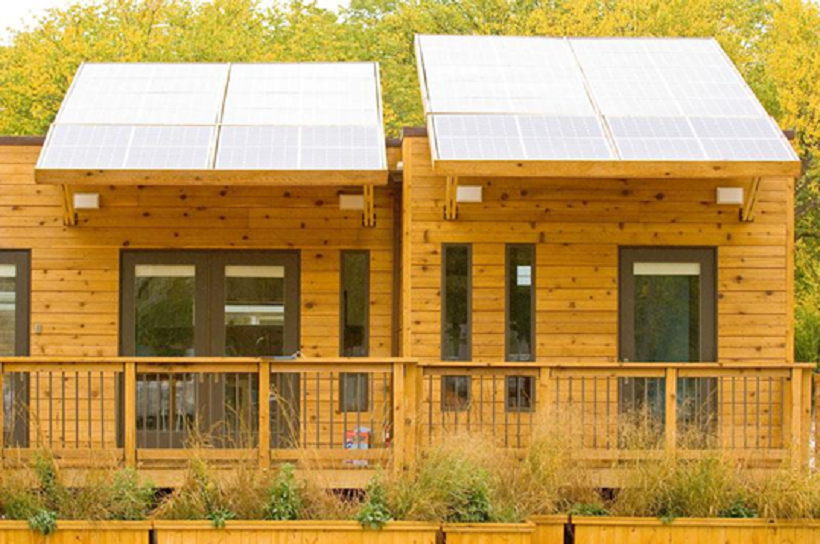 If you've decided to do some renovations on your main residence or a rental property, it's the perfect opportunity to consider options that are healthy for your occupants and for the planet. We provided ideas for reducing energy and water usage in our recent post "Easy Tips to Make a Home More Energy Efficient." This post will cover another key way that you can make eco-friendly upgrades – and that's utilizing more sustainable and less toxic materials.
According to the U.S. Green Building Council (USGBC), green building activity is expected to grow by 13 percent by 2021 mainly due to demand by people who want to live and work in healthier, greener environments. In fact, a study conducted by the Institute for Market Transformation found that homebuyers were willing to pay 3.5 percent more for a home that has green features, such as LEED certifications and solar panels on the roof.
According to the USGBC, 40 percent of the world's raw materials are used in the construction of buildings, so using more environmentally sustainable and recycled  materials is a way to reduce your impact on the Earth's natural resources. By renovating a home with eco-friendly materials vs. building a new one that isn't LEED certified, you're already helping to reduce waste and lessen the amount of raw materials used, thus lowering your environmental impact.
Here are some options for selecting healthier and more Earth-friendly materials for your next renovation.
Opt for Reclaimed, Recycled, and Reused Materials
Look for suppliers in your area that sell salvaged materials, such as plumbing and hardware supplies, as well as cabinets, flooring, and countertops. In addition, look for building supply stores that sell reclaimed lumber that can be both cost-effective and provide unique aesthetic appeal.
Resurfacing floors, cabinets, and countertops can be a cost-effective way to reduce waste and the amount of new materials used. When shopping for tiles, countertops, and other materials, look for those made with recycled content. The nonprofit Build It Green provides a useful and comprehensive directory of materials with eco-friendly ratings.
Look for Natural and Sustainable Materials
Granite and other building products that are made from natural stone, including quartz, lava stone, and others, are obviously super durable and have high aesthetic appeal.
Natural stone can be used for everything from countertops to backsplashes to flooring.
In addition, natural ceramic that utilizes non-toxic cement is a great option for sinks.
For flooring, bamboo, cork, sustainably harvested wood, as well as natural linoleum are great options. If you're opting for wood flooring, you can find out if it's sustainably harvested through the Forest Stewardship Council (FSC.)
Looks for New, Eco-Friendly Materials
The financial services site Quicken Loans offers some economical and Earth-friendly building tips. One tip is to use a new material called Enviroboards in places where you would typically use wood paneling. This material is made from agricultural waste fiber from sugar cane, elephant grass, and rice straw. Instead of disposing of the agricultural waste, scientists developed a way to use it to create wood-like boards that are super strong as well as fire resistant.
Another new material recommended by Quicken is called Filterpave. It's a cement alternative that is made with 96% ground glass and other recycled materials. It's as strong as standard paving surfaces, but is allows for drainage, as water can trickle through it. It's also cost-effective and comes in a variety of colors. Plus, you can walk on it with bare feet.
When it comes to paint, water-based and natural pigment paints are the most eco-friendly paints you can find. You can also get paints that have low- to no-VOC ratings. VOCs stands for volatile organic compounds that easily become vapors or gases. Many traditional building materials, including paint, emit VOCs. And the EPA cautions that they can negatively impact human and animal health. So, in general, looking for building materials that have a low VOC rating is the best way to go. The EPA and the Green Products Directory provide more information on low-VOC paints and other materials.
While the available options for renovating with more eco-friendly materials may seem a little overwhelming at first, the good news is, today designers and builders are increasingly knowledgeable about green building practices and eco-friendly materials because they make economical and environmental sense, and they're in demand by both businesses and consumers. In fact, according to the natural stone manufacturer Norstone USA, nearly one third of builders say that the majority of their projects, over  60 percent, are now on green remodeling.
Partner with the Bay Area's Most Innovative Property Management Firm
At Intempus Property Management, our goal is to help you get the most from your real estate investment. This why we've been serving satisfied property from the North Bay to San Francisco and all the way to Silicon Valley for well over a decade. We provide a full suite of real estate and property management services, along with unrivaled customer service. Contact us today to talk to one of our friendly experts about your real estate and property management needs. We look forward to serving you!