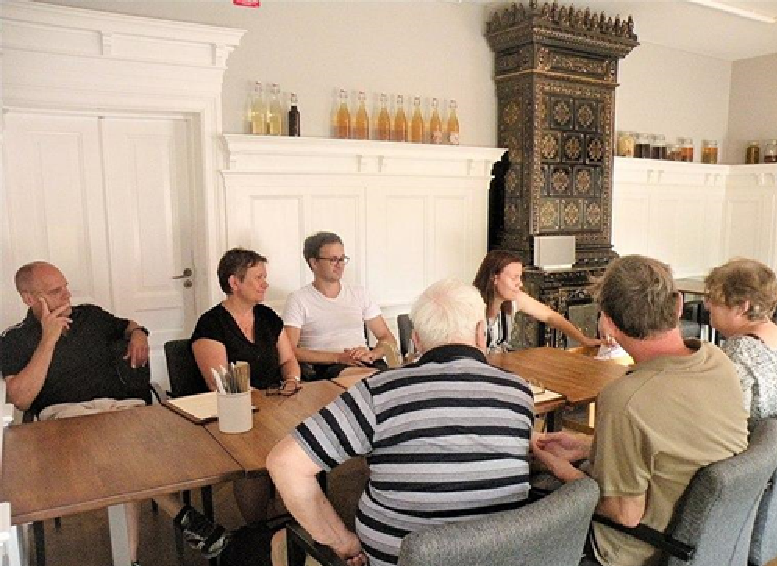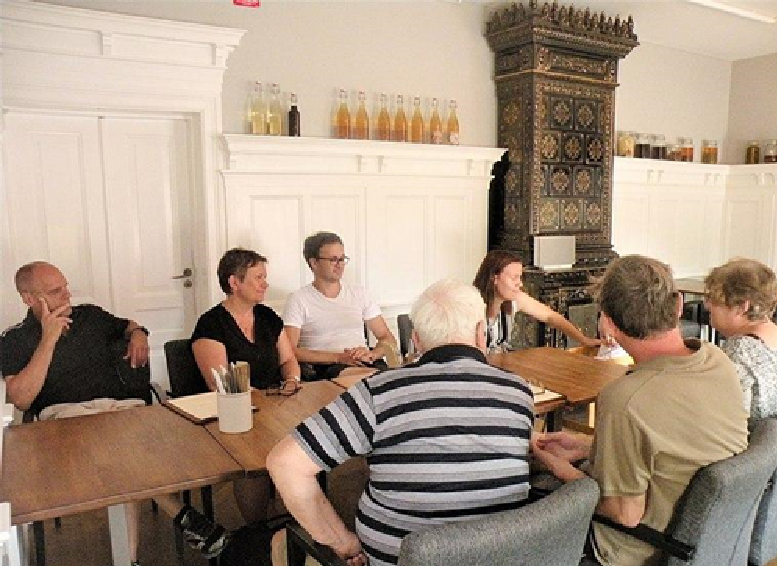 While co-living arrangements have been around for thousands of years, changes in the traditional nuclear family, a lack of affordable housing, and the rise of the sharing economy has inspired more people, at every age level, to consider co-living.
Co-living could mean a group of friends living together under one roof, such as many college students do, it could mean multiple generations under one roof, or even strangers moving in together.
According to an article in The Atlantic, Jonathan Vespa, a U.S. Census Bureau demographer, discovered that in 2015, about 25 percent of Americans between the ages of 18 and 34 lived with roommates, which was up from 23 percent in 2005. But by 2017, nearly 32 percent of adult Americans were living in a shared household with people who were not their spouse or romantic partner. This represents a dramatic shift from where the nation was a decade earlier when the majority of people lived independently or just with spouses, their nuclear family, or romantic partners.
Drivers of Co-Living Arrangements
What's causing people to seek our co-living arrangements with friends, family, and even new acquaintances? It's a combination of factors. These include: lack of affordable housing, people getting married at older ages, increasing student-loan debt, divorces, and an increase in life expectancy.
According to the Bureau of Labor Statistics, The Atlantic article pointed out, the trend in co-living arrangements was also likely spurred by the 2008 recession when so many people lost their homes.
But even with the economy getting better, many people, especially millennials, are opting to keep their roommates. Aaron Terrazas, a senior economist at Zillow said that 30 percent of American adults aged 23 – 65 now live with roommates, which is up from 21 percent in 2005. "We thought this would be a cyclical phenomenon," said Terrazas, "but it's turned out to be quite durable, which is quite surprising."
San Francisco, along with Los Angeles and Miami, is among the top cities where adults are living with roommates, according to Zillow's data.
Here are some examples of co-living arrangements that Americans are opting for these days:
Millennials Sharing a Home with Other Millennials
While young people sharing a house is nothing new but, as noted above, millennials are increasingly opting for shared living arrangements. Used to co-working spaces, Air BnB, ride sharing, and Uber, millennials see shared housing as economically smart, fun, and social.
Boomerang Children Moving Back Home with Their Parents
In 1980, about 11 percent of young adults lived with their parents. Fast forward to 2010 and that number jumped to 22 percent, according to Pew Research.
While for some the arrangement is not ideal, the Pew Research study found that the young adults living with their parents said it was helpful for their finances, even though they were making their own money and were independent. And for the the parents, they were just as satisfied with their family life as parents whose adult children did not live with them.
Older Millennials and Gen Xers Buying Multi-Generational Homes
As we noted in our post How Different Generations Are Buying Homes Today (link to article once it's like on Intempus), another trend we're seeing is both older millennials and Gen Xers purchasing larger homes so they can house their parents, adult children, or extended family. Nine percent of millennials and 52 percent of Gen Xers are purchasing homes with multiple generations of family in mind.
Homeowners Adding Accessory Dwelling Units
Another co-living arrangement that is on the rise, particularly in California, is the addition of accessory dwelling units (ADUs) or in-law apartments to homes. As we noted in our post "In-Law Units May Be the Best Solution to California's Housing Crisis," the lack of affordable housing in California has inspired housing representatives and government legislators to push for relaxed laws and incentives for homeowners who add ADUs to their properties. And many homeowners are doing so whether it's to house family and friends or bring in additional income.
Other Co-Living Arrangements
The types of co-living arrangements are as varied as human lifestyles are. Other that we're seeing include:
Friends purchasing real estate rogether – Real estate agents are reporting that they're serving more clients who are not the typical single person or married couple, but friends who've opted to buy a property together to make it more economical.
Silicon Valley startup founders living together – Another trend is young entrepreneurs moving in together to keep their costs as low as possible as they work on building the next Apple, Facebook, or Google.
Single parents living with other single parents to help each other with child care – They say it takes a village to raise a child, and so, single moms and dads who can use help with child care see advantages in sharing a home. This gives them help with childcare and their kids get a chance to be with other kids.
Seniors living together – Whether it's in senior communities, continuing care retirement communities, or as roommates, as people live longer, they're seeing the advantage of sharing housing with their peers.
Pairing seniors with young people – The Netherlands was one of the first countries to create living arrangements that put students and seniors in shared housing, and other countries are looking to adopt the idea. Other programs pair seniors with at-risk youth. A challenge that many elderly people face is boredom and loneliness. Pairing them with younger people helps to alleviate their social isolation while providing the younger people with a cost-effective living situation and even more important, the opportunity to gain some wisdom and life lessons from someone who's "been there."
While co-living arrangements come in a variety of formats, one thing they have in common is people's desire for community.
Discover Your Ideal Living Arrangement with San Jose's Property Management Experts
Intempus Property Management has been the leading San Jose property management firm for well over a decade. We serve happy clients in Sonoma, Napa, Marin, San Francisco, San Mateo, Santa Cruz, and Santa Clara counties. Our award-winning real estate and property management services consistently get five-star reviews from our clients. So, whether you're looking to buy, sell, or rent a property, contact us. One of our team members will be happy to talk with you about your real estate and property management needs.