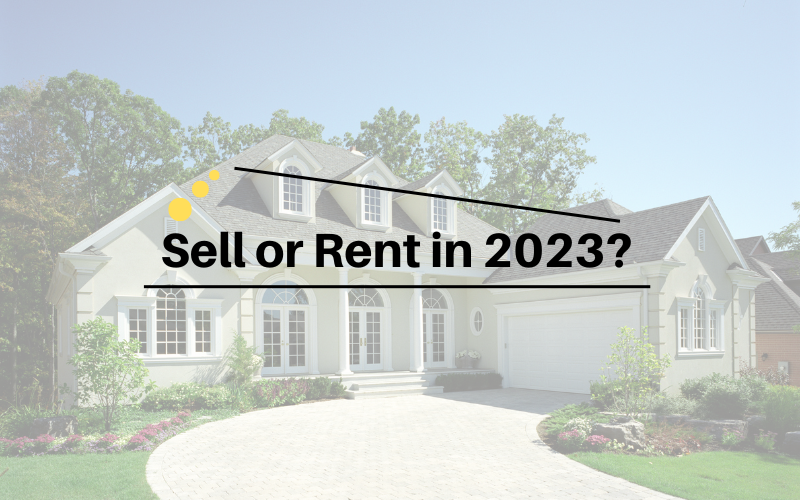 As a San Francisco property owner, you might be wondering whether 2023 is the right time to sell or rent your property. The city's real estate market has witnessed tremendous growth in recent years, and the current market conditions make for an interesting scenario. In this comprehensive guide, we will delve into the factors that could influence your decision, including the state of the rental market, property appreciation rates, and the luxury real estate market.
The San Francisco Real Estate Market:
San Francisco's strong economy, driven primarily by the tech industry, has made the city a desirable place to live and work. Despite skyrocketing housing prices, many people are still attracted to the area because of the lucrative job market and the city's international appeal. With an unemployment rate below the national average, the Bay Area's solid economic fundamentals ensure a high rental property demand and a good return on investment.
San Francisco's real estate market is known for its constrained inventory due to its geography, strict zoning laws, and environmental movements. The city is surrounded by water on three sides and has limited space for development. Local regulations and the "not in my backyard" mentality make it difficult for developers to build high-density housing projects, further limiting the supply of new homes. As a result, San Francisco's real estate market is characterized by high demand and low supply, driving property prices up and making it one of the most expensive housing markets in the United States.
The Rental Market:
In San Francisco, around 56% of residents live in rental homes, making it a strong rental market. The city's geography, zoning restrictions, and environmental movements limit the supply of new housing inventory, perpetuating the high demand for rental properties. As a result, the average rental income for traditional San Francisco investment properties is well above the national average. Despite the growth of alternative cities like Portland, San Francisco's rental market remains robust due to its unique advantages over other locations.
The luxury real estate market is also thriving, with a surge in wealthy buyers seeking high-end properties. In June 2023, house values in California city reached a record monthly high of $1.8 million. Deep-pocketed home buyers across San Francisco bolstered the market's rebound and pushed up transactions and house prices. The number of luxury single-family homes—defined by the report as those priced at $3 million and above—that accepted an offer in June surpassed 30, the highest level the metric has reached in two years, data from the brokerage showed.
Sell or Rent in 2023?
Given the high demand for rental properties, strong economic fundamentals, and the limited inventory, renting out your property in 2023 could be a wise decision. By doing so, you can benefit from the city's high rental income and property appreciation rates. San Francisco real estate appreciated 111.65% over the last ten years, which is an average annual home appreciation rate of 7.79%. This figure puts San Francisco in the top 20% nationally for real estate appreciation. And within San Francisco, some individual neighborhoods' home values have jumped by more than 100%.
However, if you own a luxury property, you might find it more lucrative to sell in 2023. The luxury real estate market is booming, with an influx of wealthy buyers seeking high-end properties. Selling such a property in the current market could yield significant returns. A relatively high percentage of the buyers in the city are all cash (Around 40 to 60 percent of them). Those that aren't paying all cash are putting at least 20 percent down with the ability to close fast, even with a loan.
If you own a condo, 2023 might present a good opportunity to sell, as prices are expected to drop or remain flat. This could attract more potential buyers seeking a good investment opportunity. As the rental price declines hit the bottom and stabilize, it could be a great time for buyers to enter the market. If you decide to sell your condo in San Francisco, you may be able to secure a favorable deal.
Ultimately, your decision to sell or rent your property in 2023 will depend on your individual circumstances and financial goals. If you are looking for a steady rental income and potential long-term appreciation, renting your property could be the better option. On the other hand, if you own a luxury property or a condo and are seeking a sizable return on investment, selling might be the more strategic choice.
Conclusion:
San Francisco's real estate market presents its unique set of opportunities, characterized by high demand and a tight inventory due to geographical constraints and stringent zoning laws. The thriving rental scenario, coupled with the compelling property appreciation rates, makes the city a potentially profitable venture for property investors and owners.
As you ponder the pivotal question of selling or renting your property in 2023, it's crucial to balance the merits and drawbacks of each route, considering your personal situation and financial aspirations. This way, you can make a well-informed decision that is in sync with your long-term objectives and optimizes the returns on your investment in San Francisco's vibrant and promising real estate market.
Don't navigate these waters alone, though. Connect with the experienced team at Intempus Realty. Our professionals are well-versed in the nuances of San Francisco's real estate market and can provide valuable insights to inform your decision-making process. So why wait? Reach out to Intempus Realty today, and let us guide you in making the most out of your San Francisco real estate investments.