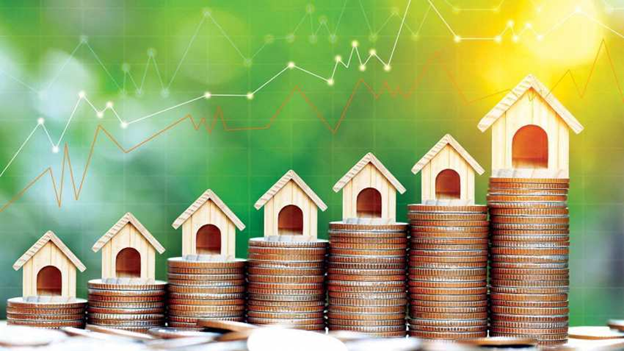 Scaling your real estate business will take a lot of hard work. However, the benefits can be worth it in the long run.
Many beginning investors can quit their 9 to 5 jobs after building an income-generating property portfolio. This will allow them to achieve financial freedom, accommodate expenses, and reach their larger life goals.
Focus on a Niche
When growing your real estate business, finding a niche market is important. Specializing will help you establish a steady revenue stream, build a loyal audience, and create a more focused company. When choosing a real estate niche, consider the average sales price and market turnover rate of properties in your area.
For example, a rural property real estate niche could be ideal if you love country living. This category includes houses a few miles outside town to sprawling multi-acre estates. Alternatively, you can specialize in working with first-time homebuyers or luxury buyers. Both of these categories offer room for growth and minimal competition.
Choose Best Bank for Real Estate
As a real estate investor, you'll need a bank that prioritizes the financial nuances of this business. The best banks for real estate will provide you with the best savings rates, offer a wide range of loan options, and have a robust suite of digital tools to help you manage your real estate portfolio and business finances. A good real estate bank will also have great customer service and be able to help you navigate the often complex world of real estate investing.
Hire an Efficient Team
There is a lot to do when growing your real estate portfolio. From finding property deals to rehabbing properties and arranging tenant placement, you'll need an efficient team to do the work.
This includes property managers, tradespeople, finance brokers, and deal-sourcing professionals. The right people will make it easier to grow your property business and reach new levels of success.
When you can close deals quickly, your brand will become known as an industry leader and a go-to resource for property owners in your area. Building trust and establishing relationships can help you grow your real estate business.
Optimize Your Website
Once you've established your real estate business and are generating positive returns, looking into ways to grow even more is natural. However, taking your growth plan one step at a time is important.
Optimizing your website is a crucial part of scaling your real estate business. This includes optimizing on-page factors, such as titles and meta descriptions, local identifiers like neighborhoods, and content that establishes you as a market expert.
Social Media
There are plenty of social media strategies that can help your real estate business grow. One way is to share tips and tricks about home buying and selling on Facebook or Instagram. This will give your audience value and help establish you as an industry expert.
Another way to use social media is to share client testimonials. Testimonials will build trust and make your audience feel connected to you.
Another great way to use social media is to create a YouTube channel and produce videos. These videos can showcase homes, share advice, and more. They also benefit from being reshared on other platforms like TikTok and Instagram. This can help your audience find your content again in the future, increasing the reach of your marketing efforts.
Create Trust
Building trust with investors and others in the field is essential to scale your real estate business. This will help you grow faster and create a solid foundation for growth that can last well beyond your first properties. As your reputation as a reliable and trustworthy real estate professional grows, so will the number of new deals you can secure. Developing this reputation takes time, but it's well worth the effort once you see how your expertise can open up opportunities for you that you never even thought were possible.
Be careful not to get caught up in the infamous "shiny object syndrome" and lose sight of the long-term plan for your business.
Establishing Relationships
Establishing relationships is also crucial to retaining your existing clientele. Contact them frequently, both in person and over social media. This will keep them engaged and show you are dedicated to your business.
Additionally, it helps you stay current on the latest real estate trends and market data. This will give you an edge when it comes to securing new deals. This can be done through blogging, podcasting, and even direct mail.
Networking
Creating a network of real estate professionals can help you learn about the latest market trends and developments. Attending networking events and conferences can also be a great way to meet new people and expand your sphere of influence.
Providing excellent customer service is another way to grow your real estate business. Treating your clients well will make them more likely to refer you to others. Additionally, you can incentivize your clients by offering a referral bonus. This will encourage them to share your contact information with their friends and family.
Final thoughts
Real estate is among the highest income-generating assets and can be an excellent way to build wealth. However, you should be aware that property investment can also be a highly risky endeavor. Therefore, scaling your business gradually and carefully is crucial to avoid costly mistakes and maintain a profitable portfolio over time.