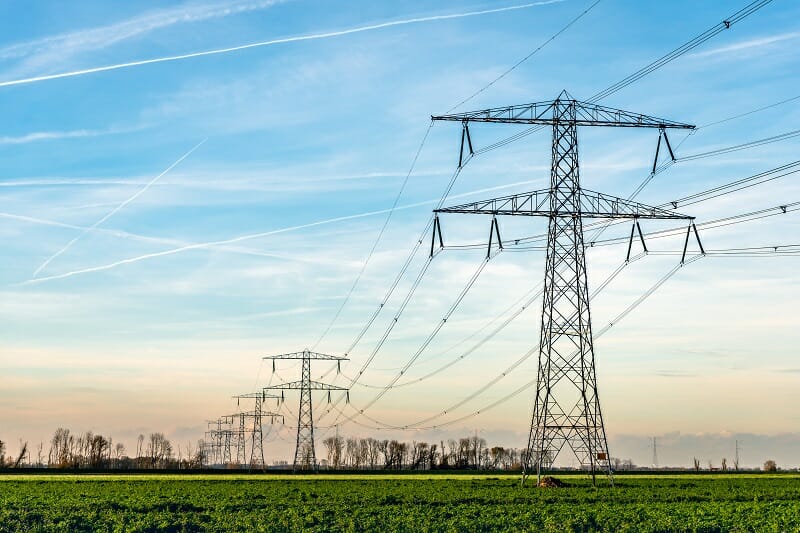 In California, residential electricity rates are among the highest in the nation, reports the Mercury News. However, average monthly utility bills are among the lowest because California homes use less electricity than those in other states. One of the reasons is that about 86 percent of California's single-family homes, as well as most of the townhouses, mobile homes, and apartments, use natural gas for heating and cooking.
Moves to lower fossil fuel usage, including natural gas, because of global warming and climate change have inspired a lot of innovation in building fully electric homes. But this opens the question of whether the move will dramatically increase California residents' utility bills.  
Most likely, utility rates will go up, at least in the Bay Area. However, there are a lot of complicated variables at play and a differing of opinions, depending on whom you talk to.
Carmelita Miller, a lawyer with the Oakland-based social justice group Greenlining Institute, has expressed concerns about how efforts to fight climate change might penalize the state's poorest residents. "It's a really complicated topic. We want to make sure we end up with healthier people living in their homes and affordable access to clean energy," she said.
Rock Zierman, who is CEO of the California Independent Petroleum Association (CIPA), said that moving to all-electric homes will be much more expensive than continuing to use natural gas. According to CIPA, U.S. households that use natural gas for heating, cooking, and drying their clothes save an average of $874 a year compared to homes that only use electricity. 
However, Amber Mahone of the San Francisco-based environmental consulting firm Energy and Environmental Economics, said natural gas rates could potentially rise very quickly due to the costs of maintaining aging pipelines, particularly when spread among a shrinking number of households that use it. "There's almost no future you can envision where gas rates don't go up faster than we envisioned," Mahone said. 
Her organization released a study, which was funded by Southern California Edison, the Sacramento Municipal Utility District, and the Los Angeles Department of Water and Power, which found that electricity could become more cost-competitive. According to the study, new all-electric homes would actually see savings in the area $100 per year.
In addition, said, Mahone, new buildings would save money by not having to include separate gas hookups for power in the construction. 
In the Bay Area, price savings or increases with all-electric homes could go either way. Newly built homes and low-rise apartments could see net energy costs rise by about $200, or fall by the same amount annually, depending on resident use. New homes built in the Bay Area would gain air conditioning, something that's less common in older Bay Area buildings, which will be incorporated into electric heat pump heating and cooling units, which could add to costs.
Mahone argues that the real savings are in equipment. "You still see increases in bills relative to gas homes," she said. "But they're pretty small compared to the capital cost savings, which is why we look at the whole picture."
Renters, on the other hand, won't be so lucky. Mahone's study found that new all-electric homes in the Bay Area would see an annual increase of $100 or less on renters' utility bills. Smaller units, such as apartments, which tend to be more efficient to heat and cool, would see lower cost increases.
However, if electricity costs rise, new all-electric homes in the Bay Area might see cost increases of around $400 a year for houses and $200 for apartments.
Jon Switalski, who is the executive director of the natural gas advocacy group Californians for Balanced Energy Solutions, says that Mahone's study is based on flawed electricity and gas rate assumptions.  "Every family in California knows that their electricity bill far exceeds their bill for natural gas," he said.
San Jose stands to be the largest city in the U.S. that could ban natural gas altogether.
However, officials wrote in a recent City Council memorandum that studies show removing natural gas could cause an "an increase in the annual utility costs for all electric buildings."
According to the study by Energy and Environmental Economics, switching to all-electric housing could deliver a significant reduction in greenhouse gas emissions, starting at 45 percent fewer tons of carbon dioxide in 2020, and increasing to 82 percent fewer tons in 30 years as more clean power replaces natural gas.
"I don't think they should expect big savings or big costs," argues Mahone. "They [consumers] should expect to see high-performance, good equipment and a comfortable home. The carbon savings is kind of a no-brainer — it's an immediate carbon savings and will only increase every year as the grid gets cleaner."
Work with the Local Experts in Real Estate and Property Management 
At
Intempus Property Management
, our goal is to help you get the most from the Bay Area's vibrant housing market. As the leading Bay Area property management firm, our award-winning services consistently get five-star reviews from our clients. We're here to help you with every facet of your real estate and property management needs. So, whether you're looking to buy, sell, or rent a property,
contact us
. One of our friendly team members will be happy to talk with you!