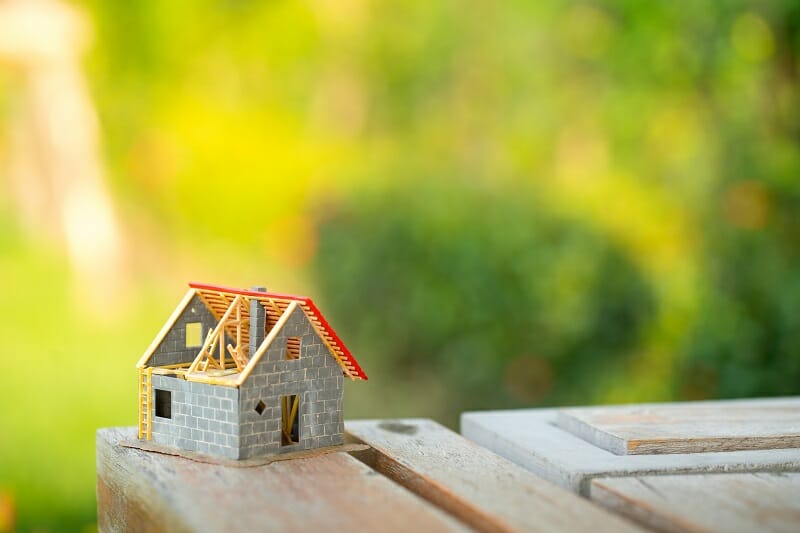 It may soon be easier and cheaper to build an accessory dwelling unit (ADU or in-law unit) in California, thanks to a series of bills passed this year by state lawmakers. According to the Mercury News, the new bills, which are awaiting Gov. Newsom's signature, will cut red tape for property owners.
The driver behind the bills is California's housing shortage. The state needs about 3.5 million more homes, condos, and apartments to meet the demand for housing. In-law units offer a promising remedy to the shortage as other proposals for housing have met far bigger hurdles. 
Loosening zoning restrictions, allowing for denser housing construction, and streamlining local construction approval processes, all faced resistance from lawmakers and residents. In addition, new building permits have slumped over the past 12 months.
The proposed changes to state laws for ADUs include reducing permit fees, allowing more units on large properties, and giving limited amnesty to properties that have existing ADUs. Furthermore, the new measures would give relevant law enforcement power to the Department of Housing and Community Development (HCD). The HCD would be able to flag local city codes that get in the way of ADU construction. 
State Sen. Bob Wieckowski, D-Fremont, is the author of one of the bills. He believes the revised laws will motivate cities to support residents in building ADUs. "It's another means of creating new housing," he said.
Municipalities that add ADUs will be able to count the units toward their state-mandated housing goals.
Sen. Wieckowski along with Assemblyman Phil Ting, D-San Francisco, authored proposals because homeowners in their districts were complaining that building ADUs was too costly and complicated. 
Sen. Ting's proposal, AB 68, calls for allowing more ADUs to be built on a single property. For example a single-family home would be allowed to have two ADUs. One could be as large as 800 square feet and the second 500 square feet. Multifamily properties could have even more units.
The measure goes further in curbing local control. The state housing department and the attorney general would have authority to police local building codes. In addition, city ordinances would be banned from imposing minimum lot sizes for ADU construction, building-size restrictions, or for requiring parking replacement. Furthermore, permitting deadlines would be reduced from 120 to 60 days. 
Sen. Wieckowski's bill, SB 13, would eliminate impact fees for units smaller than 750 square feet. It would also restrict fees on larger units to 25 percent of the city's rate.
Changes in the current laws would allow owners of existing units that don't meet current standards, typically older buildings that were built under different building codes, to request a five-year delay in code enforcement as long as the unit poses no immediate health or safety risks. This would give owners of older ADUs more time to meet modern building standards.
Housing advocates are in favor of the new measures, but the new rules are not without their detractors. Both local city governments and community organizations have been fighting them. They say increased traffic, inadequate parking, and demand on local services will change communities and overwhelm neighborhoods.
The Cities Association of Santa Clara County said Ting's bill would "incentivize operating the property as a commercial enterprise and could have the unintended effect of large-scale investors purchasing many single-family homes and adding ADUs, thus operating more like a property management company."
Get the Most from the Bay Area's Vibrant Housing Market
At
Intempus Property Management
, we've been proudly serving clients throughout the greater Bay Area and Silicon Valley for over 12 years. We put our clients first, and our five-star client reviews speak for themselves. So, whether you're looking to buy, sell, or rent a property,
contact us
. One of our friendly team members will be happy to talk with you and answer any questions you have!