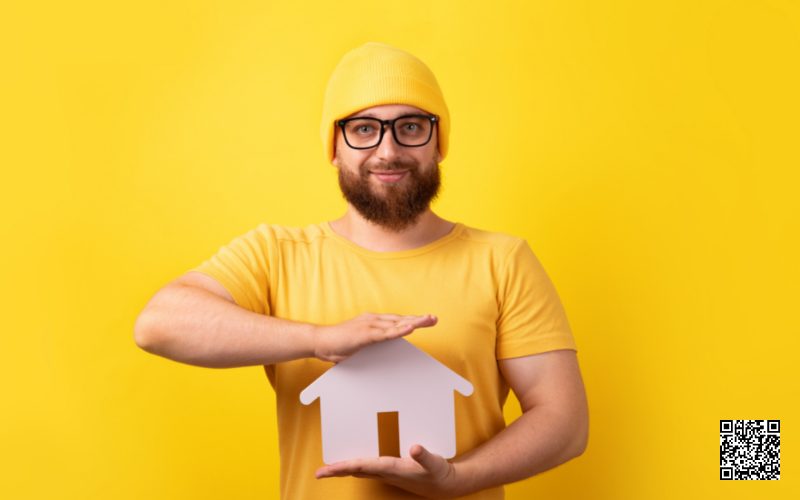 Airbnb has had a tremendous impact since it was introduced over a decade ago. Even now, the word remains fun to say and the concept is hot in the real estate investing scene. But, how does it change the buy vs. rent argument?  
As most of you already know, the buy vs. rent argument doesn't really have a definite answer. Most experts answer the question with a big "it depends". Rather than asking whether renting or buying is better, the more appropriate thing is to ask whether renting or buying is better for you. 
At the end of the day, your needs, circumstances, and goals will guide you towards buying vs. renting a home. And, unfortunately, Airbnb isn't a magical concept that makes one side inherently better than the other. 
This article will cover what exactly Airbnb is, if Airbnb is compatible with rented/owned homes, and how it's different from renting out a home. Airbnb certainly changes the debate by adding another facet to it, but the answer is still largely up to you.  
If you're interested in learning about the pros and cons of generally buying vs renting a house, we encourage you to check out this article too (link the article above)! 
How Airbnb Works for Hosts 
First, what exactly is Airbnb and how do you put your home on there? Airbnb, which stands for Air bed and breakfast, acts similarly to guests checking into a hotel. Instead of going into a big hotel, guests pay you to come live in your house for a night or two. You may rent out extra space in your home or even the entire house on Airbnb for prospects to find.  
If you want to become a host for Airbnb guests, here are the steps: 
Go on Airbnb and create a free account 
Click "Become a host" in the upper right corner 

Create a listing with appropriate descriptions and images 

Set up your pricing 

Wait for clients to respond to your listing 
A variety of houses are compatible to be listed on Airbnb. These include beach houses, cabins, vacation homes, traditional homes, and more. 
Can a Owned House Be Used For Airbnb 
As an Airbnb host, it's important that you know the laws in your state and local county. Most places will require a business permit, some will require a special permit to operate, and others might require both a business permit and a special permit. You'll also need to pay certain taxes (duh), abide by zoning rules, and make sure construction standards are met. 
If you are unsure of the local laws, take a look online. If you can't find the rules, you can always call the local government office for further instruction or guidance. 
Can a Rental Be Used For Airbnb 
Everything about following the rules and regulations found above apply to rental Airbnbs too. Why is this a seperate section then? Well, that's because rentals require a few extra sets before being used as an Airbnb. On top of laws and local regulations, you'll need to consider your lease with your landlord.  
In most cases, residential leases will explicitly state that you can not sublet your rental to others. These clauses are often to stop impromptu visitors or guests from staying over, but you still have a chance if this language is present. The best approach is to be straight-forward with your landlord and bring them into the conversation. You must get written consent from your landlord before you're able to legally list your Airbnb and start your business. 
How is Airbnb Different Than Renting 
There are a variety of factors that set Airbnb apart from traditional renting. These factors include rental agreement length, rental property pricing and income, and potential costs. 
The average rental agreement length for an Airbnb is way shorter than a traditional rent. Airbnb rental agreements are short-term and the average guest stayed for about 4.6 days. Compared to a traditional rental that's at minimum a month, that's a big difference. 
Next is rental property and pricing. You can expect to make more money with Airbnb rentals short-term when you have guests. However, the occupancy rate for an Airbnb is lower than that of a traditional rental home. You're also free to change the price of your Airbnb without constraints while long-term rental leases keep you constrained. 
Then, there's also potential costs. Sure, renting out your rental allows you to avoid paying for most maintenance fees — but there are other costs to consider. As we mentioned, Airbnb functions similarly to a hotel. You should account for furnishing your home, restocking necessities, and the potential theft of goods. With many guests coming in, expenses are typically higher for short-term leases such as Airbnb hosting. 
The Pros and Cons of Airbnb 
This section will cover the pros and cons associated with Airbnb. Rented and owned homes both have potential to generate a decent amount of money through Airbnb, but there are risks too.  
Pros 
Easy app interface 

Fairly easily to manage by yourself 

Free listings 

Airbnb's host protection insurance 

Potential for profit 
Quick returns compared to renting 
Cons 
Not always legal (so make sure to check!) 

Low occupancy rates in certain areas 
Might encounter unforeseen risks (e.g. theft, damages, guest-cancellations) 

Requires time and effort 

High service fees — ranging from 14% to 16% 
Is Airbnb Still Profitable 
The financial returns of an Airbnb can be rewarding, but there are also risks to this strategy. On average, hosts used to earn around $924 per month before the pandemic hit. As the pandemic wraps up, and hordes of people start traveling again, it's safe to say that Airbnbs will be more needed than ever.  
But, Airbnb profits will vary with the amount of effort and time you put in. Plus, the location of the house will play a substantial factor in profitability too. Prior to the pandemic, people were making between a measly $10 to over $12,000 per year with Airbnb hosting.