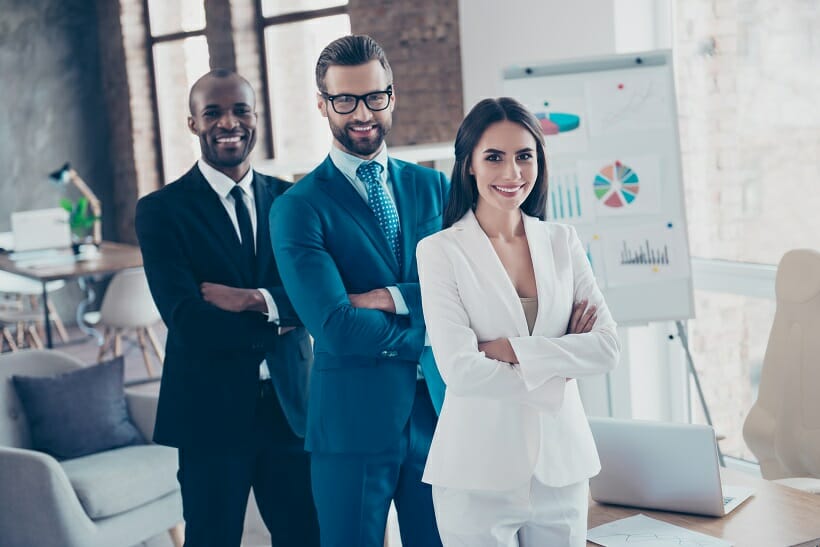 In one of the strongest real estate markets in the country, being a licensed California real estate agent or broker can mean you're living the life of your dreams. But what does it take? This post will cover the steps you need to become a licensed agent and broker, as well as some of the qualities you'll need to be successful. In addition, you'll learn about the benefits that can come from this fulfilling career.
Requirements to Become a Licensed Real Estate Agent in California
There are a few steps you need to take and requirements you must fulfill to earn your California real estate license.
To start, you must be 18 years old.
You must be a U.S. citizen.
You must successfully complete a pre-licensing real estate course from a college-level, California Department of Real Estate-approved school, which involves 135 hours of education.
You must fill out a real estate salesperson exam application and pay a $60 license fee.
You'll be fingerprinted and will undergo a background check. (There will be fees for this as well, in the $50-range.)
Then, you must pass the California Real Estate License Exam within two years of the date you submit your application.
A licensed California real estate agent can then sell properties in the state of California.
Real Estate License Courses
The 135 hours of required coursework you must take to prepare for your exam and earn you license include:
Real Estate Principles – 45-hours
Real Estate Practice – 45-hours
One elective course – 45-hours
Passing the California Real Estate Exam
The California Real Estate Exam consists of 150 multiple choice questions. In order to pass the exam, you need a minimum score of 70 percent.
Additional Steps and Requirements to Becoming a Broker
If you want to become a real estate broker, where you own a real estate firm and hire other agents to work for you, you need to become a licensed agent first, and then there are some additional requirements.
You must have a minimum of two years of experience as a full-time licensed real estate salesperson within a five-year period.
You must complete eight college-level real estate courses from an approved institution. The courses include: Real Estate Finance, Real Estate Economics or General Accounting, Legal Aspects of Real Estate, Real Estate Appraisal, Real Estate Practice, and three electives.
You must disclose any and all criminal violations or any disciplinary actions that you have.
You must take and pass the written broker licensing exam.
Qualities of Successful Real Estate Agents
To be successful as an agent, you'll need to possess a special set of qualities. While every agent has their own style, there are some common traits that all successful realtors share. Do these qualities describe you?
      1. You enjoy working with people.
Selling real estate isn't just a matter of being a great salesperson. You need to be a people-person too. After all, buying or selling a home is not only an economic decision, it's a highly emotional one. You'll need to be able to handle the emotional aspects of the job to help your clients through the process.
      2. You handle rejection and disappointment with grace, and you keep going.
Real estate mogul and Shark Tank star Barbara Corcoran says that in her decades of experience working with real estate agents, there is one thing that the most successful agents have in common. It's not the agents who necessarily work the hardest. It's not the smartest agents or those who are the most organized. Rather, it's the ones who can take the hits, get back up, and keep going. Rejection and losing the deal is par for the course in every sales job, and life in general. It's how you handle the rejection and keep going that makes the difference between being mediocre or a superstar.
      3.  You can see potential where others just see a dump.
Another important trait that successful agents have is that they can see potential in a home, building, or neighborhood when others cannot. Part of the job is selling the vision to your clients. Some people don't have the imagination to see a beautiful remodeled kitchen when they tour a home that has a shoddy, outdated one. Seeing the upside with piece of real estate, or the potential in an up and coming neighborhood, and being able to communicate those opportunities to your clients is key to being successful in this career.
Benefits of Becoming a Licensed Real Estate Agent
Being successful in any career takes a dedication to craft and continual improvement. Selling real estate can be hard work, but the benefits and payoff can be enormous. Here are some of the perks:
You work for yourself, not anyone else, except of course your own clients.
You manage your own time and set your hours.
You set the limit on how big you want your business to be and how much you want to make. In other words, you are not on a fixed income or salary.
You are helping people make their dreams come true, setting the stage for a happy home life and future prosperity and financial security.
You'll build relationships and friendships that will last a lifetime. This will include your clients, as well as the mortgage brokers, general contractors, designers, and other professionals you refer to your clients.
Work with the Bay Area's Real Estate and Property Management  Experts
Intempus Property Management has been proudly serving homeowners, homebuyers, landlords, and tenants with their property management and real estate needs for over a decade. As the leading property management firm serving the San Francisco Bay Area, Central Valley, Silicon Valley, and beyond, our award-winning services consistently get five-star reviews from our clients. We manage properties from the East Bay to the North Bay, San Francisco, the Peninsula, the South Bay, Santa Cruz County, and beyond. So, whether you're looking to buy, sell, or rent a property, or you are interested in joining the rewarding world of real estate as a professional, contact us. One of our friendly team members will be happy to work with you!