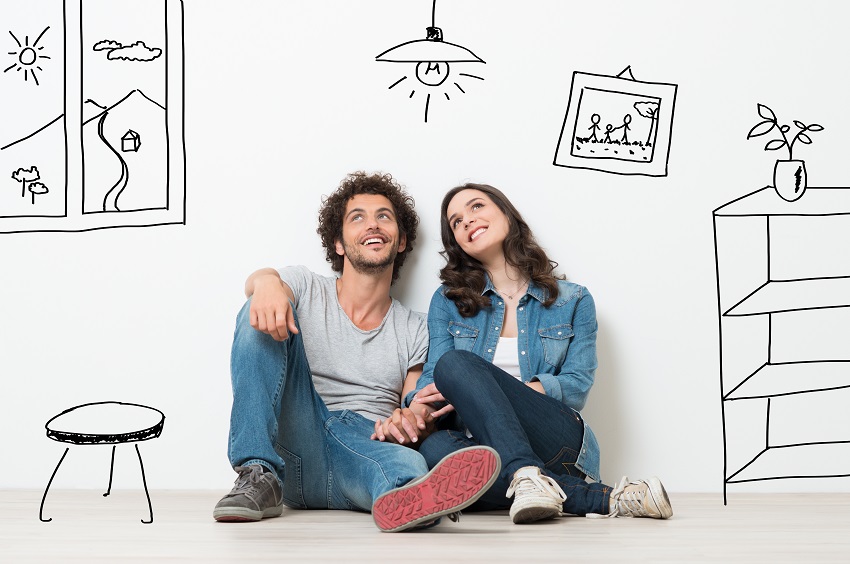 To start, first time home buyers are individuals who have not owned a principal residence in the last three years. Displaced homemakers or single parents who have only owned a home with a former spouse may also be considered first time home buyers.
Understanding your needs and budget are just the first steps when you look into buying your first home. To date, it is probably one of the biggest investments you're making. Making sure you have all of the answers to the following questions will help you make the right choice for you and your family.
What's the condition of the house?
Unless you intend on doing some serious renovations, inquiring about the condition of the house and the different amenities is important to make an accurate assessment of how much money you'll really be putting into it. Look beyond just the exterior and finishings and ask the seller details about the infrastructure, HVAC unit, wiring, plumbing, roof and everything that could potentially go wrong. One way to get a head start on this is to make sure you go through a home inspection before shortlisting any home. 
What's the neighborhood like?
Liking the home is not enough. You need to know what the neighborhood is like as a whole because that factors into how you'll feel when you potentially move. If you're moving alone or with a family, this can be one of the most important parts of your research.
What are the house levels like in the neighborhood? 
What stores and entertainment is nearby? 
What's the crime rate in the area? 
Where is the nearest highway or public transportation?
What are the schools like?
Your neighbors can also have a big impact on whether or not you'll even enjoy living there. What demographic enjoys living in that neighborhood? Will you find friends or commonalities on the street? Asking yourself these questions is important because the answers can do some of the shortlisting work for you.
Is the home's value going to go up or down?
Even though you haven't bought your home yet, you may already be thinking about selling down the road if you're not ready to see yourself in one place for decades to come. Looking into how the value of the home has been changing for the past few years or even decades can help you gauge whether or not it is likely to go up or down. Also looking into the surrounding areas to see if local governments are investing in the infrastructure, schools, and entertainment options is also key because it can impact the value of nearby homes too. Make sure you compare the home to similar options nearby too in case there are any discrepancies you need to be aware of.
Taking a look at your savings and financial health is absolutely key. Making sure you have an emergency fund for 3-6 months and enough for about 20% down payment is a great place to start.
Knowing the cost of the house is definitely important but also knowing what that translates to in monthly payments, even with more help from the bank, is crucial. You need to know how much money you can afford to spend every month, realistically. A popular gauge of whether or not a house is within your budget is the 28%/36% rule which means that a buyer should not spend more than 28% of their gross monthly income on any home costs and no more than 36$ on debts. Other long term financial goals you have like upcoming travel plans, weddings, graduate school, are also important to consider so you aren't spending everything on only one goal and can still save money.
Another related factor here is your credit score. If your score isn't high enough, you may not even qualify for a loan because banks prioritize your credit score when determining if it's worth the risk to lend the borrower money. Plus, those with higher credit scores generally are able to pay less money as the down payment.
This also tires into what type of mortgage you should get. Factors you need to consider are how much you can afford to pay a month, how long you plan on living in the home, whether you want to sign up for a fixed or adjustable rate mortgage, competition from other interested buyers, and more.
If you're a first time home buyer, you may also qualify for specific state programs or tax breaks to make buying your home easier. Be sure to check with your lender to see if you qualify.
What additional costs can I expect when I buy a home?
The price tag on the home itself is not the only amount of money you'll be paying. Beyond that, there are additional costs you need to be aware of when making your first home purchase. For example, check with the seller on how much utilities cost on average. This can significantly affect your monthly payments. This includes water, gas, electricity, heating, cooling, and more. If there are special features that come with the home, like pools or hot tubs, looking into how much the maintenance for those would be is also critical. 
Have you heard of closing and moving costs? First time buyers often overlook these. The administrative costs associated with closing the sale and physically moving can really add up. Check with your local property management company for information on affordable moving company options they may know about. Plus, you can also ask about negotiating for lower closing costs with realtors to try and save money. 
Also check if there are any Homeowners association fees in the area. These are common in neighborhoods with community features or amenities and can make a big difference in your monthly payment as well. 
Buying your first home doesn't have to be scary, as long as you're prepared to do the research you need to in order to make an informed purchase. If you have any questions, reach out to us and we'd be happy to help.