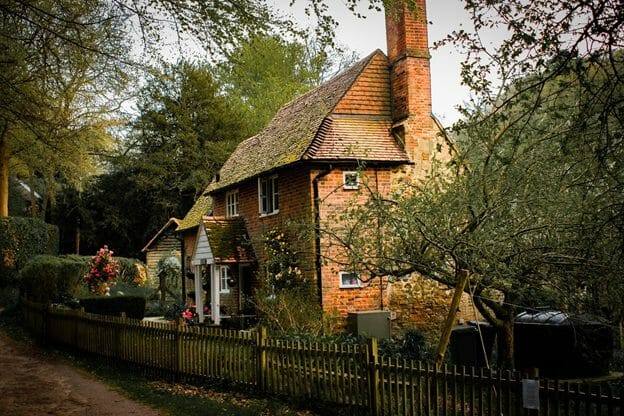 Saying goodbye to your home can be a difficult process. Depending on your age, you may have lived in the same place for decades. Each room likely contains nostalgic memories, and moving can stir up some unexpected emotions. Whether you're downsizing to be closer to family or due to a health condition, you will likely face some major decisions in the upcoming weeks and months. By carefully planning your move and asking loved ones for help when you need it, you can make the transition easier for everyone involved. Here are some tips.
Deciding Where to Live
If you value aging in place, a smaller home can be just what you need to make that long-time dream a reality. According to Harvard Health, when it comes to choosing where you ultimately spend your Golden Years, consider the overall community. Community design plays a major role in enabling senior residents to maintain their independence.
Some key factors to look for include:
Public transportation. Many seniors are unable to drive. However, senior communities are sometimes situated in rural areas, far away from any public transportation.
Walkability. A safe, walkable neighborhood will allow you to stay mobile throughout your retirement years. Experts say mobility and exercise contribute to feeling stronger, happier, and more confident. In addition to potentially increasing your lifespan through exercise, the extra time in nature could actually help improve your memory and reduce depression, Business Insider explains.
Research shows that older adults who live in a neighborhood they perceive to be safe are less likely to experience cognitive decline as they age. With the physical, mental, and emotional benefits of living in a safe neighborhood, it's essential to check crime reports for an area before deciding where to move.
Once you have an idea of the general area or neighborhood where you'd like to live, it's time to determine the type of housing or community that best suits your needs. Adults over the age of 50 have several different options. In addition to nursing homes and retirement communities, another option worth considering is an independent living community. Independent living facilities offer a high quality of life that allows you to maintain a sense of independence in your own private home while still getting help with some daily tasks, like cleaning.
Before deciding to move to a community, tour a few different ones, ask about their pricing and amenities, and decide which one best suits your needs. For instance, A Place for Mom notes that you can expect to pay between $1,885 and $13,992 monthly for an independent living facility in the San Jose area, depending upon amenities.
Deciding What to Do with Your Current Home
Once you've narrowed down where you'd like to live, it's time to coordinate your big move. In addition to sorting through your belongings, you'll also need to decide what to do with your current home. If you own your home, you have three options:
Rent it. According to Forbes, the decision to sell your home or rent it out boils down to financial considerations. Does the home have the potential to bring positive cash flow as a rental property? If so, renting it may be more beneficial than selling.
Sell it. If you decide to sell your home, wait until early May to list it. In most cities, homes listed during the first of May sell faster and for higher prices than other times of the year.
Keep it in the family. Skip the hassle of renting or selling by giving the house to a relative. You'll have peace of mind knowing that your property is still in the family.
Downsizing is no small feat. As you can tell, your move will involve some major decisions, and you'll need some time to plan all the details. However, moving into a smaller and more manageable home can be beneficial to your health and your finances. Once you find the right home, you might be surprised at how much your quality of life improves.