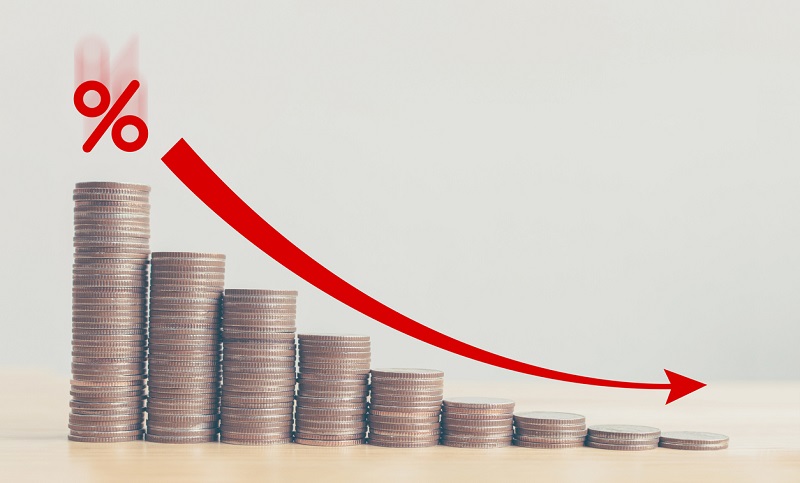 Real estate and property management experts predict that mortgage rates will fall below their already historic lows as a result of the Federal Reserve's surprise interest rate cut that occurred last last week. On Sunday, the Fed began buying $200 billion worth of mortgage-backed bonds, reports CNBC, in an attempt to stem further economic fallout from the COVID-19 crisis.
https://www.cnbc.com/2020/03/15/coronavirus-mortgage-rates-will-fall-again-after-latest-fed-cut.html
Another recent rate cut that occurred just before the one last last week resulted in lenders seeing a spike in refinance applications. This then caused a chill among investors in mortgage-backed bonds, so the Fed moved again to stabilize the market. Experts say the most recent move by the Fed could cause mortgage rates to fall again.
In a statement, Matthew Graham, the COO of Mortgage News Daily, said the Fed's latest move will, "help prevent MBS spreads from widening further to Treasury yields.  It will keep mortgage rates in a happier zone under 4 percent. It will pave the way to a return to or below 3 percent in the coming weeks." 
Federal Reserve Chairman Jerome Powell said on a conference call that he expects economic activity to continue to be weak during Q2, and thus Fed is "willing to be patient" and hold interest rates near zero until "we're confident the economy has weathered recent events," reports The Real Deal.
https://therealdeal.com/2020/03/15/fed-cuts-interest-rate-to-near-zero-moves-to-prop-up-mortgage-market/
Already, the impact of COVID-19 has been felt in the housing market. There were fewer visitors to open houses over the weekend, reports CNBC. And real estate agents reported that some offers they had expected last week were withdrawn or never materialized.
Danielle Hale, the chief economist at Realtor.com, said in a statement, "By acting swiftly to tamp rates down and pledging ongoing support, the Fed may have 'flattened the curve' in the housing market – diminishing some of the urgency households may have felt to buy or refinance now less they miss out, and keeping demand strong further into the future. However, the Fed is acting because the path ahead for the economy is uncertain, and the housing market could be impacted directly and indirectly."
In addition to the most recent interest rate cut and purchase of the $200 billion worth of mortgage-backed securities, the Fed will buy an $500 billion worth of Treasuries to further help stabilize the market. 
Work with the Local Experts in Real Estate and Property Management
Intempus Property Management has been serving satisfied property owners, investors, buyers, and sellers for two decades. We pride ourselves in helping property owners get the most from their real estate investment, and in providing them with the highest level of service and a completely worry-free experience. And we love helping tenants find the perfect place to live. So, whether you're looking to invest in, buy, sell, or rent a property, contact us. One of our friendly team members will be happy to answer any questions you have!