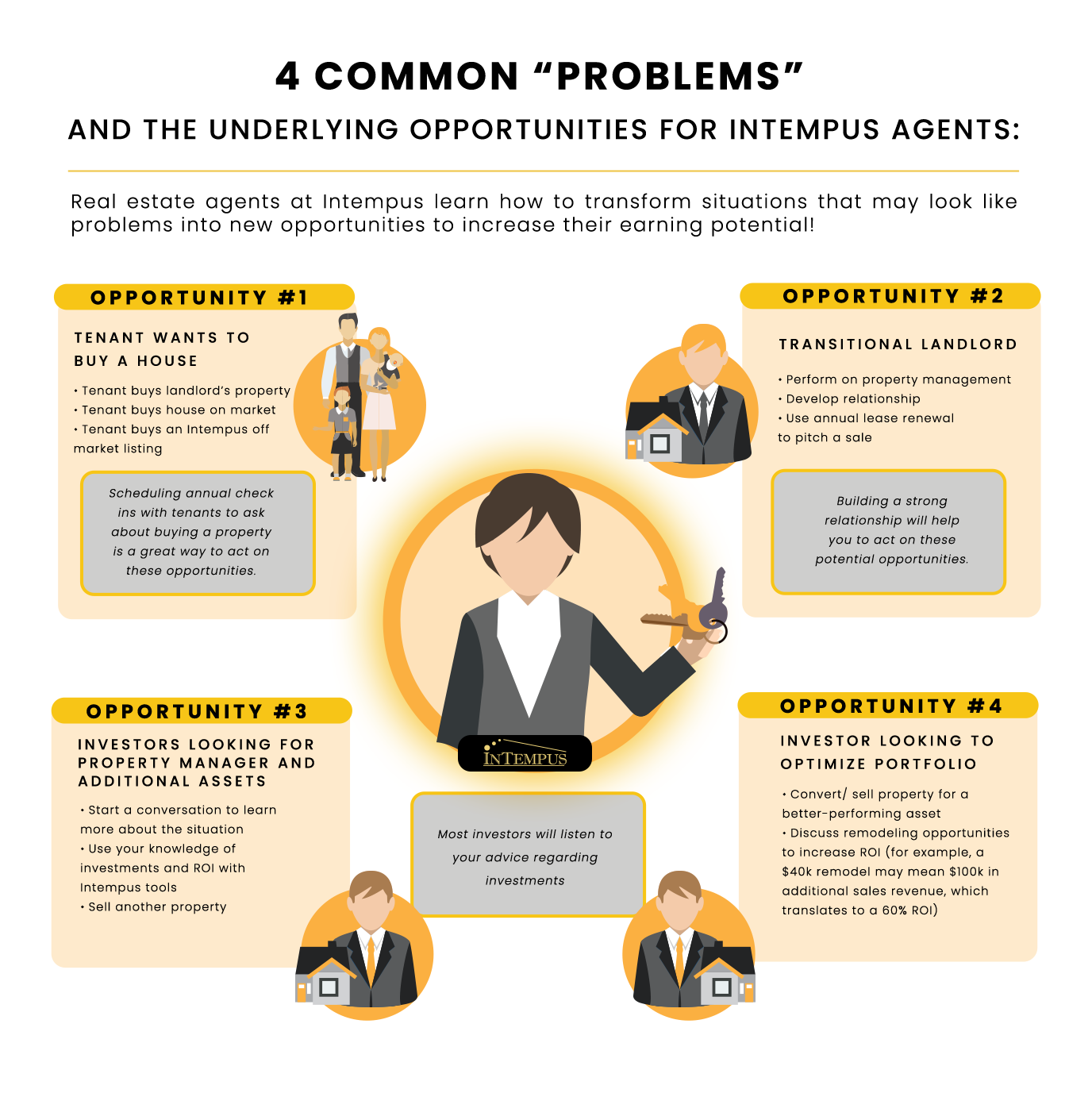 Meet Mike Khesin and Eugene Korsunsky of Intempus Realty
How Intempus Property Management Can Save Clients Time and Money
Benefits
Real estate is more than a job, it's a career you can control.
Intempus can help make your career a story of success.

INDEPENDENCE
Real estate can be a great career for those who have the entrepreneurial drive to forge their own way in business, control their own professional destiny, and enjoy working with other people. 

SUPPORT

Your decision to pursue the career in real estate can be exciting and daunting. Because of the entrepreneurial nature of real estate, the ultimate height of your success is in your control.

LIFESTYLE
It's no secret that the lifestyle of the real estate professional isn't for everyone. If you are really happy punching a clock and being told what to do and when to do it, this may be not the right fit for you.